The Beijing Auto BJ40L is finally here. It will have its public debut on the Beijing Auto Show next month and launch on the Chinese car market around the same time. The BJ40L is the much delayed four-door version of the Beijing Auto BJ40. The BJ40L arrives with a new grille and an updated interior, and the B40 will get all that too.
The BJ40L will be available with three engines: the good old 2.4 with 143hp and 217nm, and two old Saab units: a 2.0 turbo with 204hp and a 2.3 turbo with 250hp. The latter is the same engine that also powers the Beijing Auto BJ80C. All engines are mated to a five-seed manual transmission, sending horses to all four wheels.
Beijing Auto Industrial Corporation (BAIC), the owner of the Beijng Auto brand, bought the rights to the Saab 2.0 turbo and Saab 2.3 turbo from GM in 2009, along with the rights to the platforms of the Saab 9-3 and first generation Saab 9-5.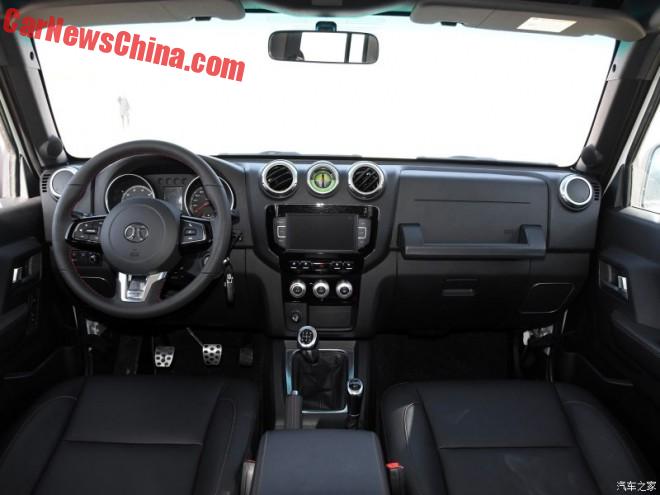 The interior gets a new center console, a new instrument binnacle, and a new steering wheel (compare), looking much better altogether although still not overtly modern. Perforated pedals will sure save some weight on this almost-two tonne monster!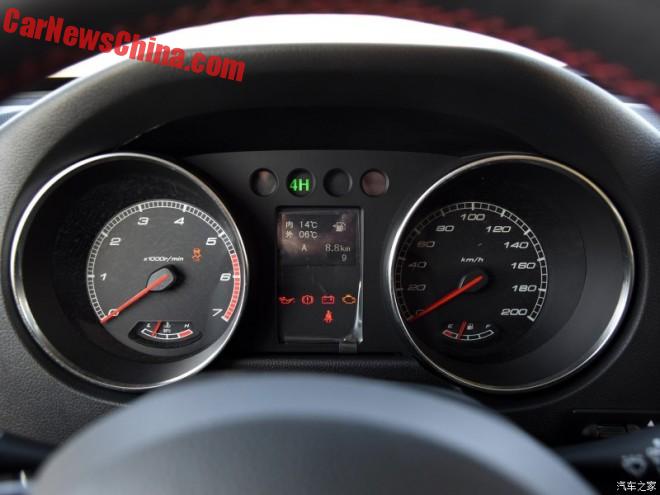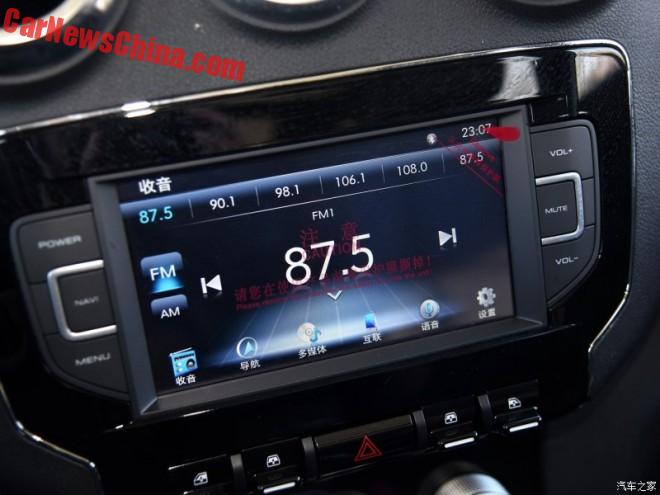 The screen is just big enough. Most functions are touch controlled.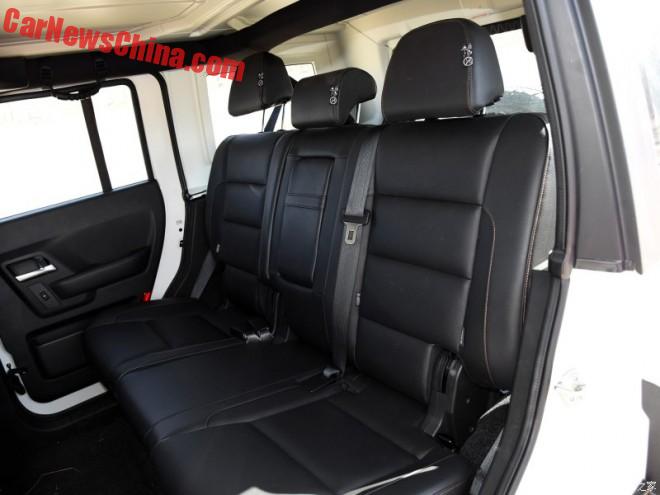 The rear bench we have been waiting for since 2011. Well, it looks like a fine bench. A bit flat, without any support against sliding. Not a very good place to sit when the off roading goes wild. But there is enough space for three, the legs, and the heads.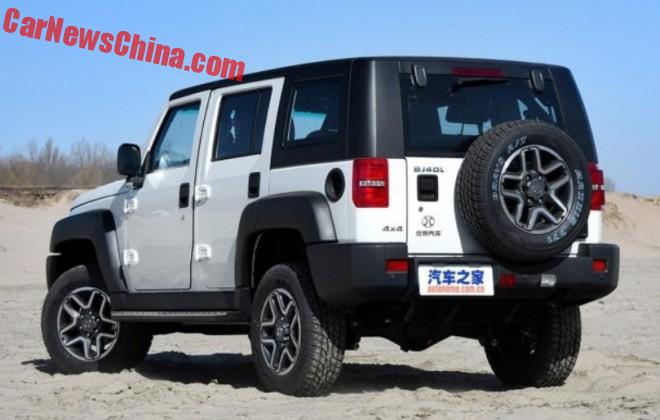 The hardtop roof can come off completely for a breath of fresh Beijing air.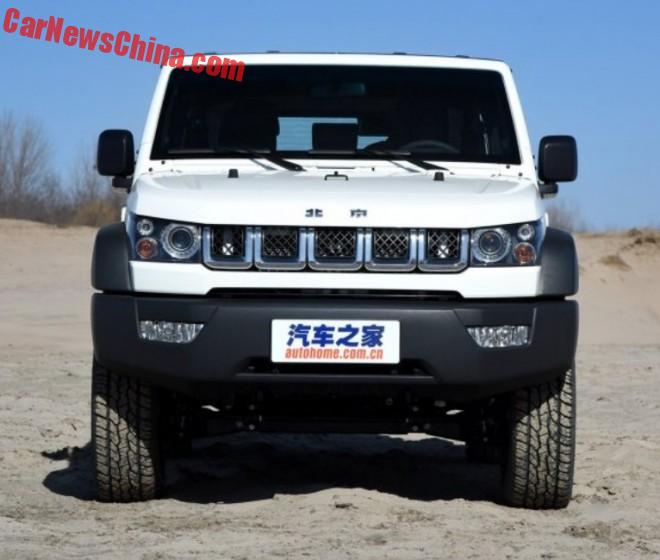 New grille an improvement.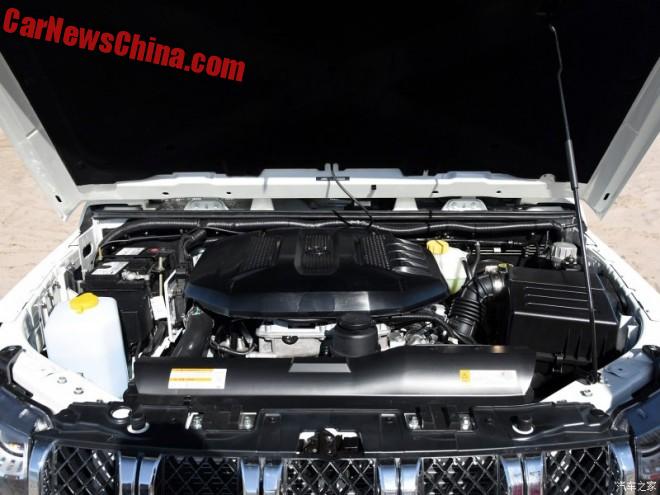 The Saab 2.3 turbo.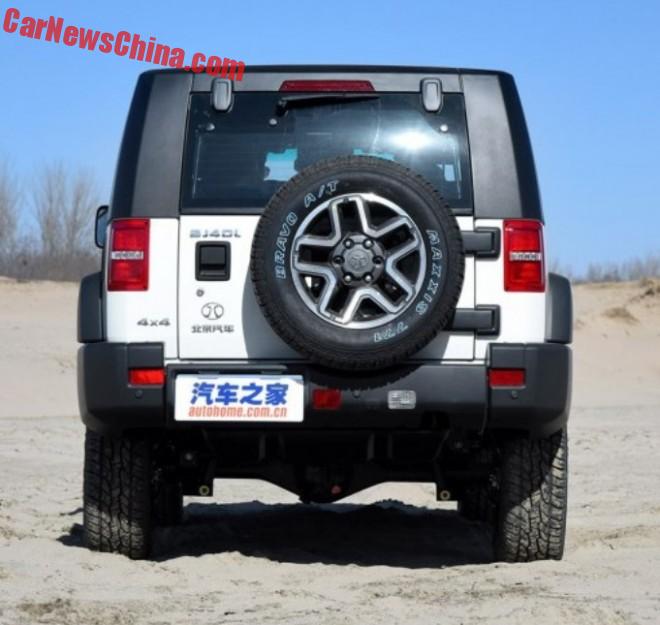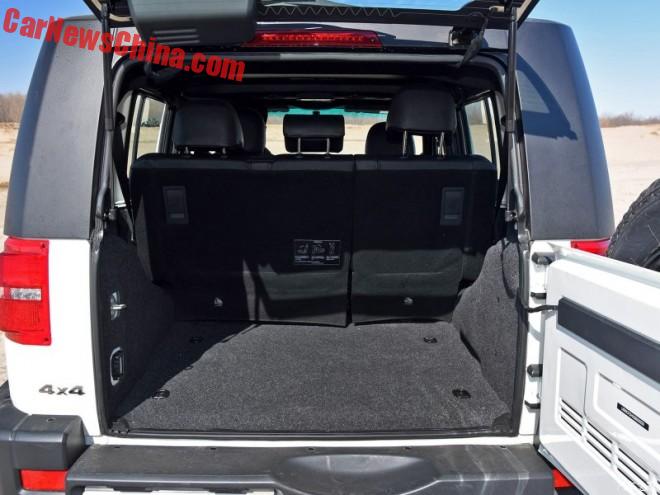 Door opens up and to the right, which is somewhat odd because it will be very much in the way when the car parked on the side of the road and the owner wants to load the beer.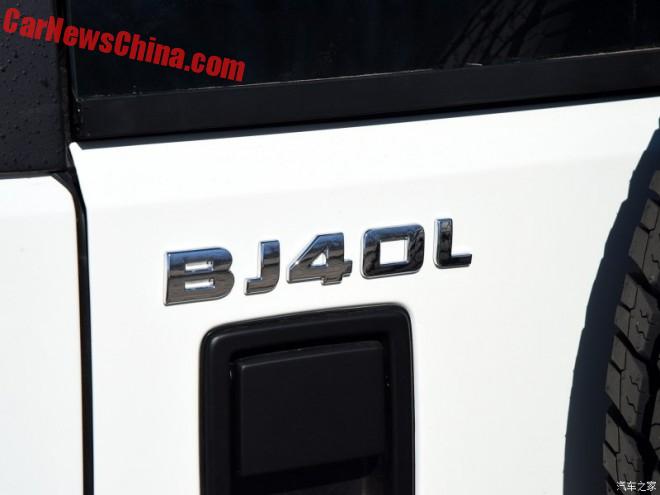 The 'new' BJ40L from China.