Lynk & Co 03
The very first images of the production version of the Lynk & Co 03, the third Lynk & Co after the 01 SUV and the 02 crossover. It looks sporty, with a similar face as the other cars. Interesting design.
The Lynk & Co 03 will hit the Chinese car market in early Q4. Official debut is expected for the Chengdu Auto Show in September.
The 03 is based on the Geely-Volvo CMA platform, just like all the other Lynk & Co cars and the Volvo XC40. Power will come from a 1.5 turbo 3-pot with 154 hp, and a 1.5 turbo PHEV with 178 hp. Size: 4639/1840/460, and wheelbase is 2730.
The white car on the first and second photos is the petrol-version. The PHEV looks far more sporty:
Bigger wheels and a more aggressive front spoiler.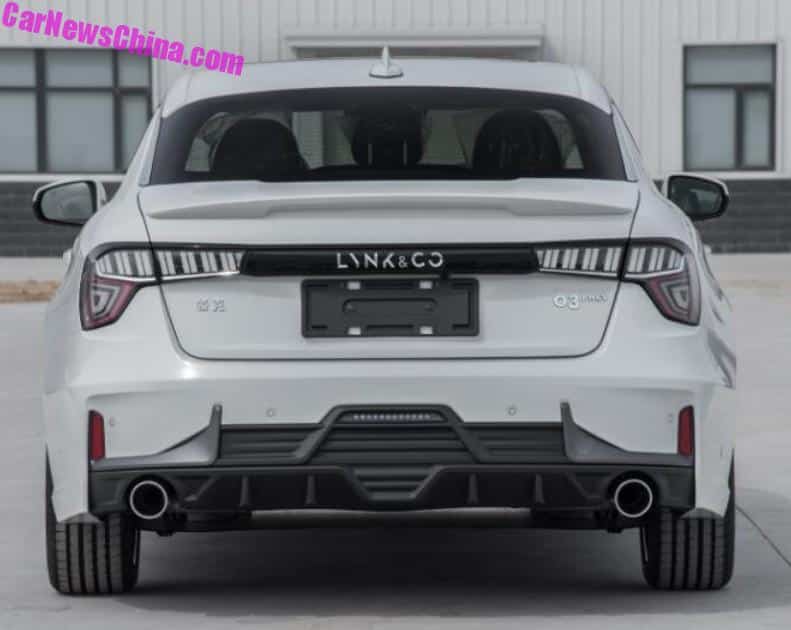 It also gets big pipes and a not-too pretty diffuser-bumper unit. Note small PHEV badge next to '03'.

Another trim level with a black spoiler.
The 03 will initially only be sold in China. Production in Belgium for the European market is set to start in 2021. Price of the Lynk & Co 03 will range from around 120.000 to 160.000 yuan.