Baojun E200
This little red beauty is the new Baojun E200, a small electric car from China. It is not some fancy pansy concept car; the Baojun E200 is for real, and it will launch on the Chinese car market next month.
It is a crazy looking thing, but in a very good way. It also is a very clean design, almost Apple-like. Wheels look brilliant.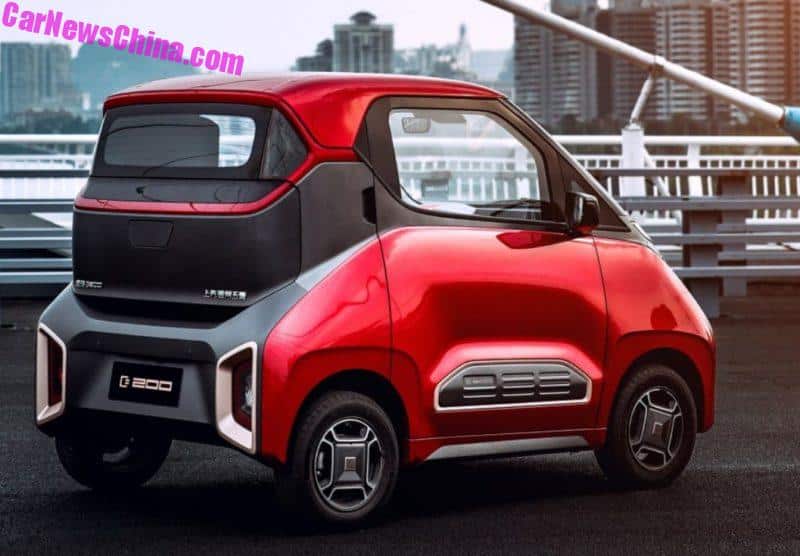 The Baojun E200 is powered by a single electric motor located over the front axle. Output is 39 hp. Top speed is 100 km/h. Range (NEDC) is 210 kilometers. Size: 2497/1526/1616, and wheelbase is 1600.
And just when you are getting used to the exterior, we present you…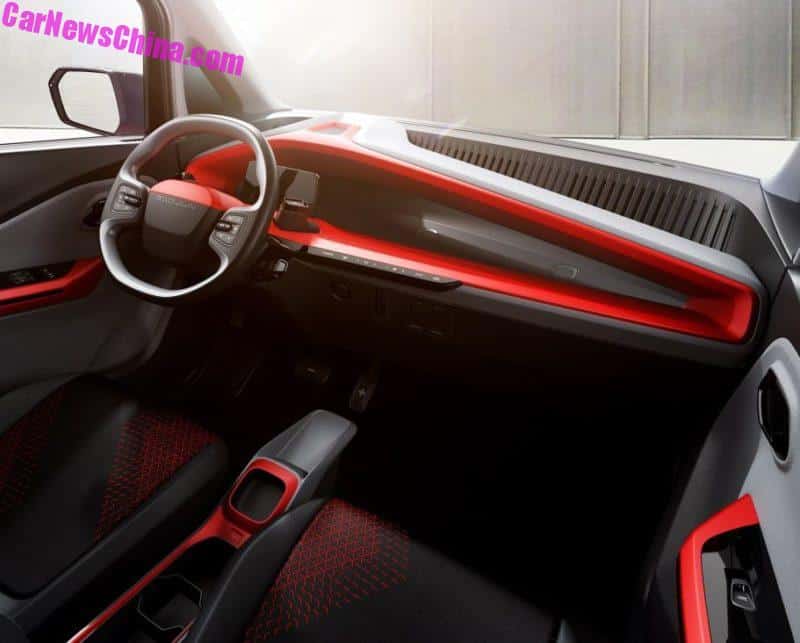 … the interior. Design is just beautiful. Very futuristic. Steering wheel with a thin rim, and the top of the center is in red so it blends in with the dashboard color scheme. There is a small screen in front of the driver, and another screen in the middle.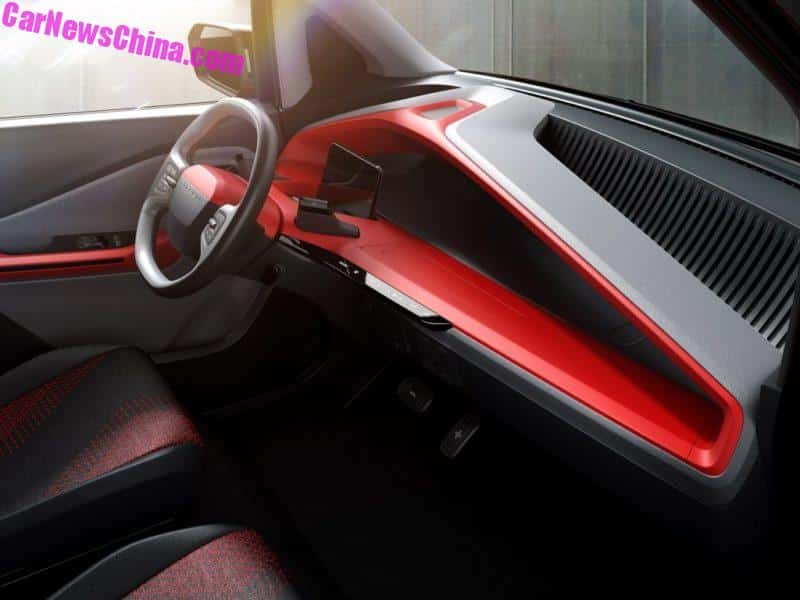 It looks even better from this angle.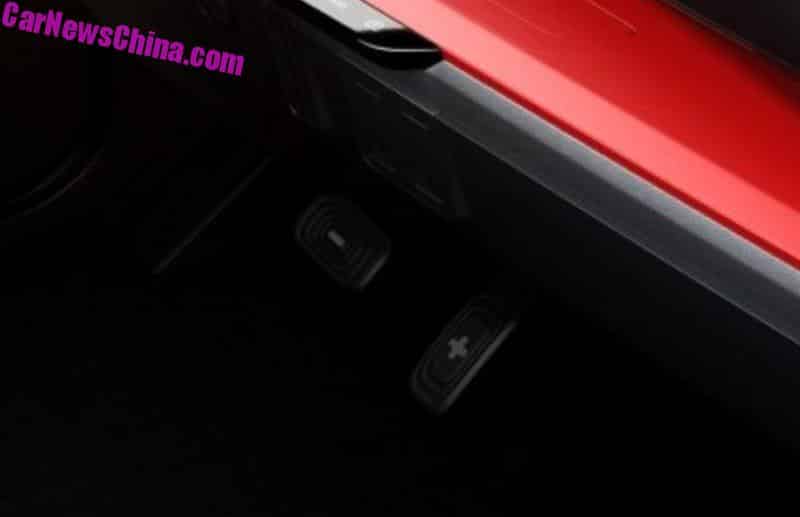 Making things easy for the ladies.
Bojun is an entry level brand under the SAIC-GM-Wuling joint venture, in which General Motors has a 43% stake. The other partners are SAIC (aka Shanghai Auto) and Wuling Automotive.
SAIC and GM are also tied up in the giant Shanghai-GM joint venture that makes Buick, Chevrolet, and Cadillac cars for the Chinese market.
Baojun makes a line of perfectly decent petrol powered cars. Next to that they make a series of electric cars. Their first electric baby was the Baojun E100, which launched last year.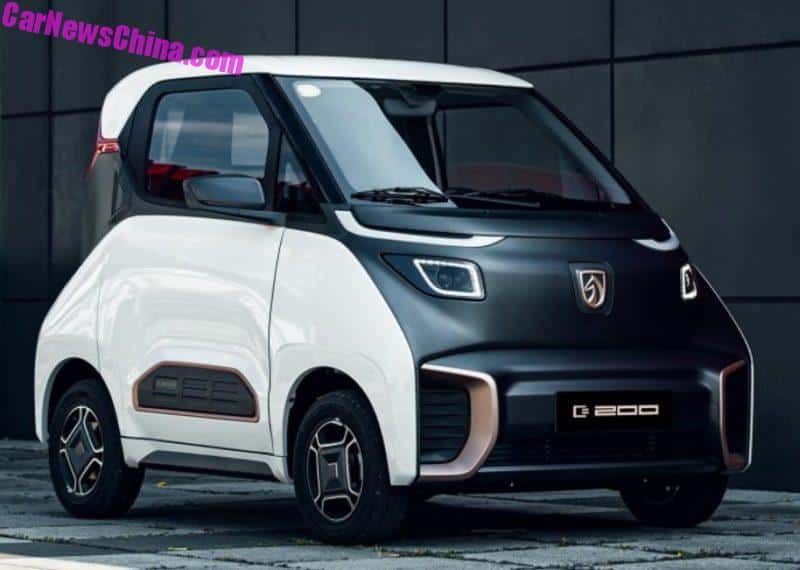 Price hasn't been announced yet, but a good guesstimate would be about 70.000 yuan after subsidies. Cheap! The Baojun E200 is worth twice as much for the design alone.