This is the Baojun E100, a new electric mini car for China, and it has become a very cool vehicle. It is cheap too, priced between $5329 and $7264 after green-car subsidies. It is manufactured by the three-way SAIC-GM-Wuling joint venture in which General Motors has a 44% stake. It comes in funky color schemes with a flat grille and head lights with dark visors.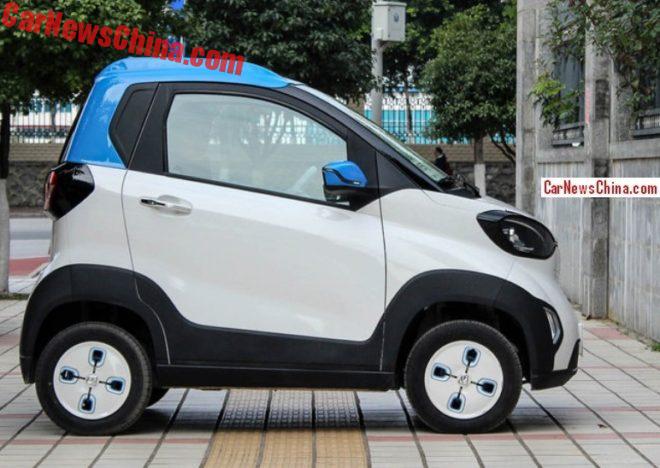 Output of the electric motor is 39 hp and 110 Nm. Top speed is a decent 100 km/h and range is 155 kilometers. Charging takes 8 hours on 220V. The E100 seats two. It is a very small car: 2488/1506/1670, and wheelbase is 1600.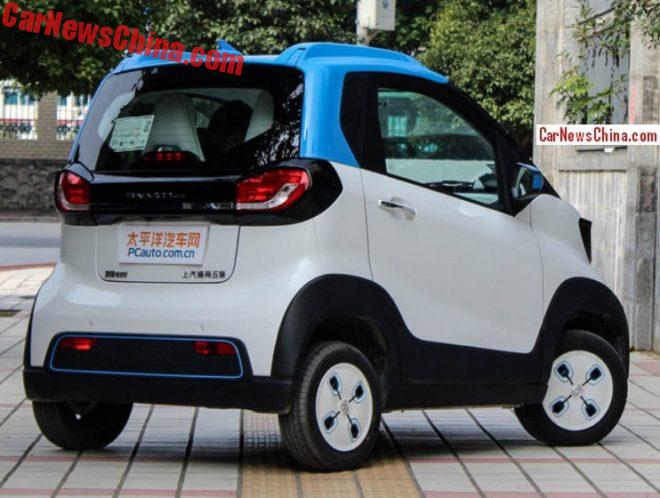 The E100 is primarily intended as a city car but it is a fully fledged electric car, not an LSEV, so it is allowed to go on the highway.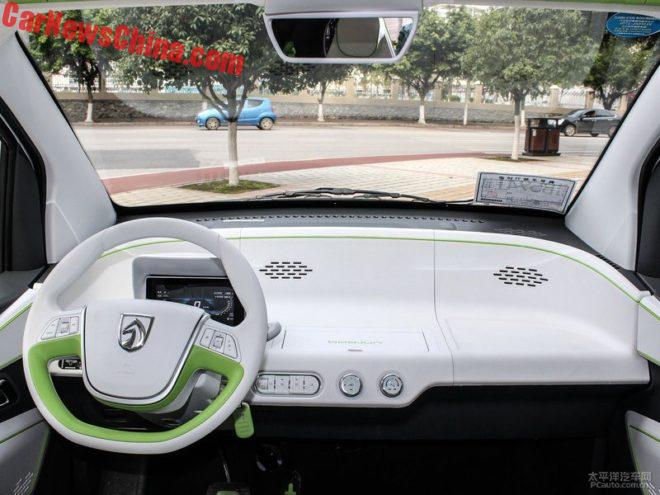 Target customers are the young and hip living in China's big cities. The interior is therefore dressed up with a lot of hipness, including "relaxing" colors, a digital instrument panel, and a trendy touch screen. The air vents have an ultra cool shape, located just to the right of the wheel and on the right side.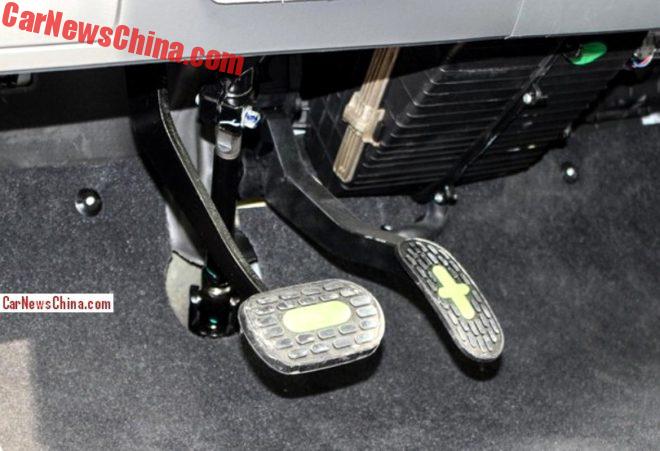 Yeah! The pedals. – for braking and plus for accelerating. A nice idea but not entirely new, Toyota once had it on a concept car.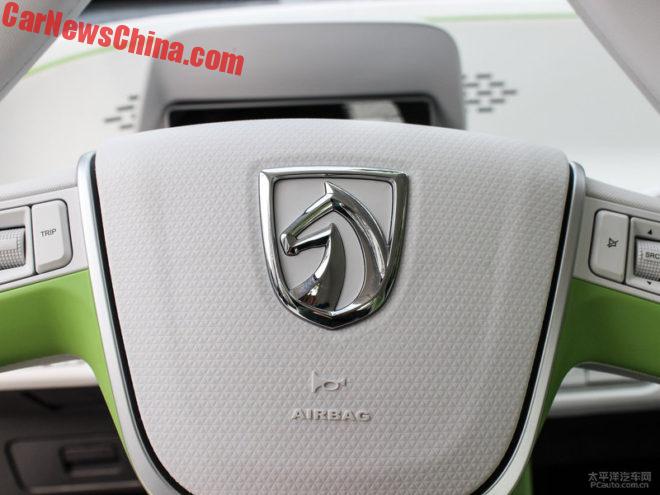 The Baojun badge on the steering wheel. Baojun means 'Treasure Horse', hence the horse's head.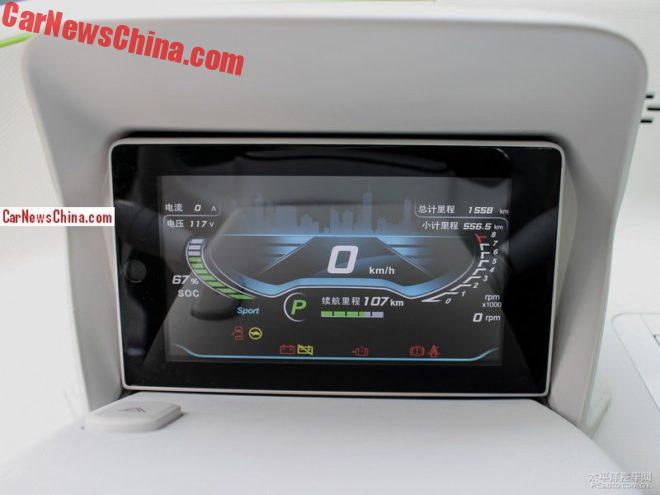 The screen is 8 inch and the graphics are very clear.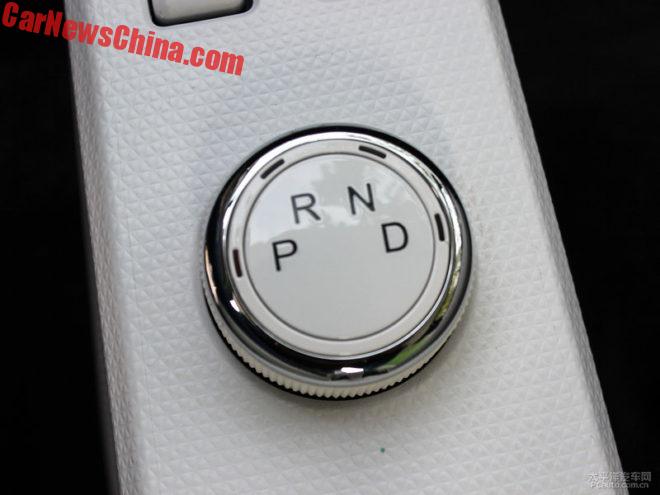 Even the gear selector looks trendy. The whole car is trendy really, almost fashionable. One might wonder why Baojun doesn't charge more money for it.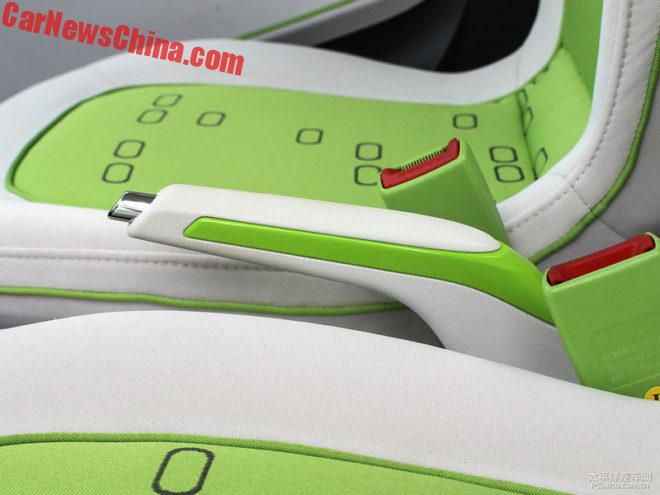 Detailing is great. Just look at that handbrake! Somebody took a lot of effort to make it look cool, and that somebody succeeded. Even the seat belt buckets didn't escape the hipness.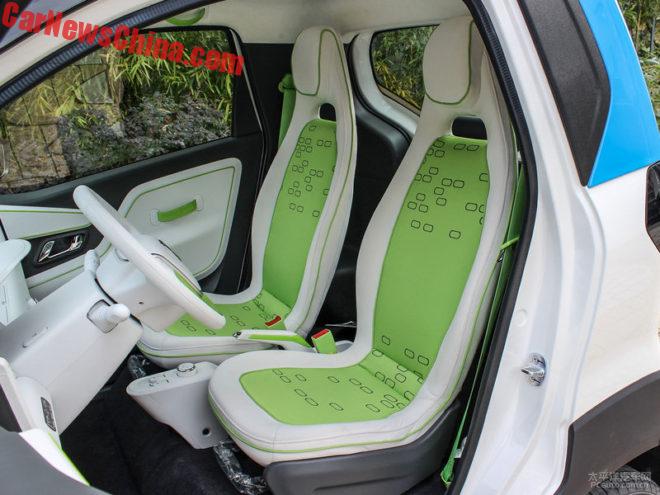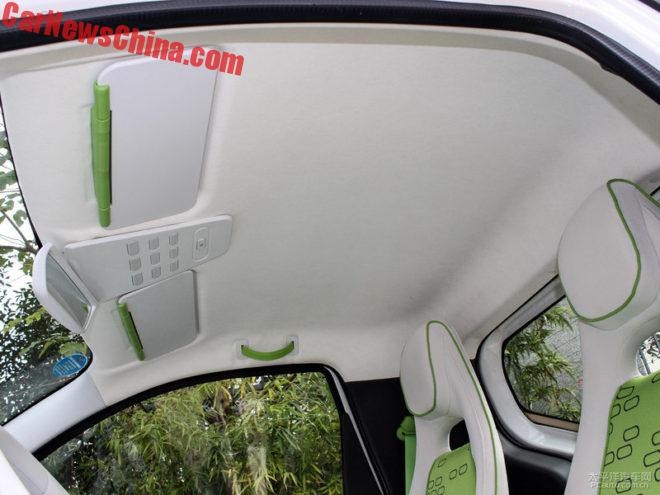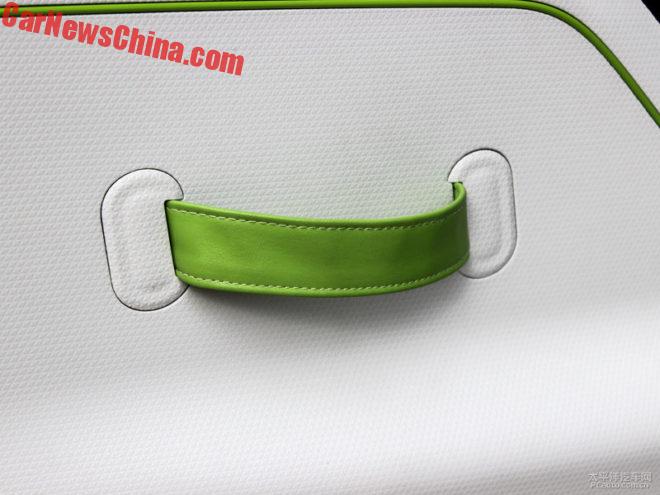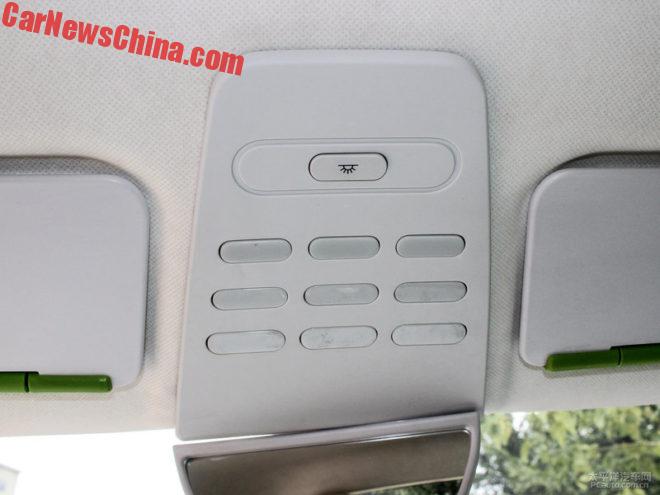 The oval-shaped things aren't buttons but light bulbs for the ceiling light. Note the sun visors, even they did not escape the cool paint and go with green hinges.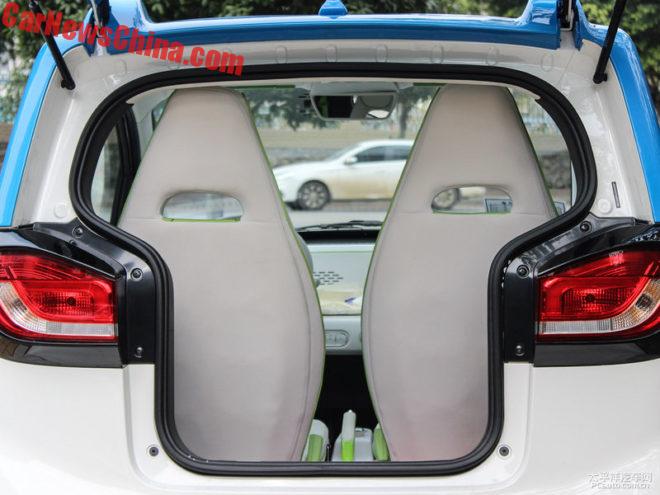 The luggage space is big enough for the groceries or small kids.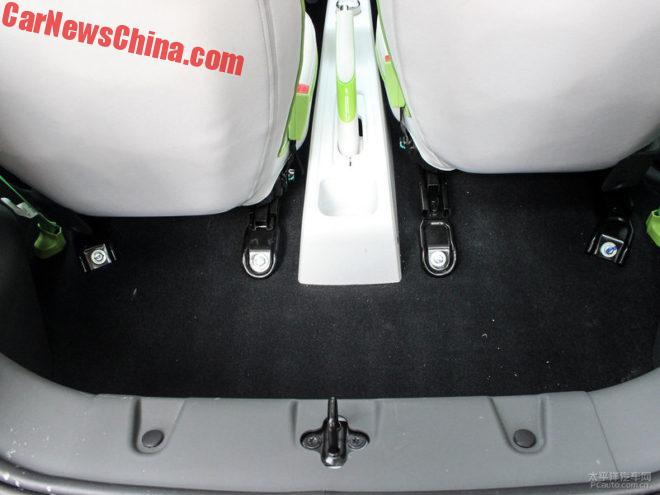 Seat rails look a bit primitive; poorly finished. The lock for the rear hatch looks rather agricultural as well. It must be there where Baojun saves the money.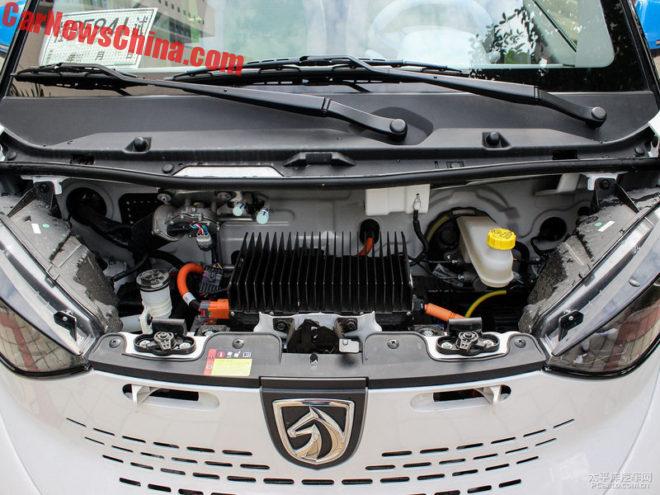 The tiny electric motor under the bonnet.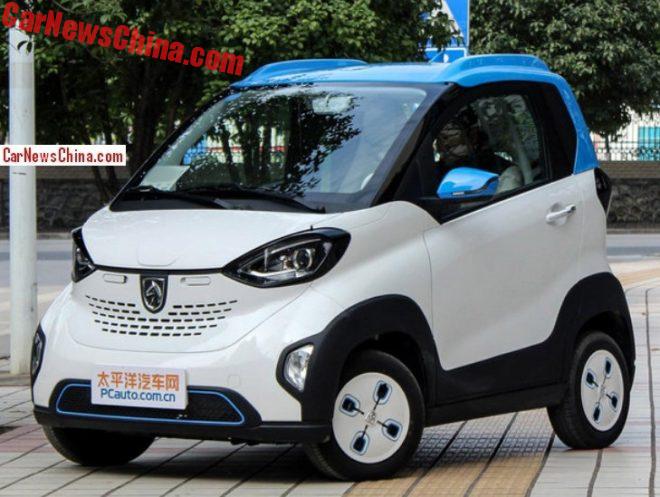 The new Baojun E100 for China; hip and hip and still a bit more hip. We bet it will sell.