This is an electric Airtrek SUV production version. After teasing the model in June, Mitsubishi revealed its new mid-sized fully-electric SUV Airtrek at Auto Guangzhou 2021. Recently, the company announced that Airtrek will be available for sale in China from spring 2022, with a price tag starting from CNY210,000 ($33,000).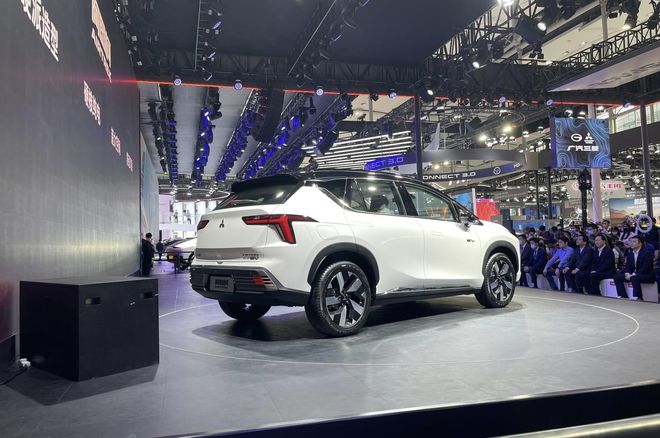 Airtrek is the first EV jointly developed by GAC-Mitsubishi for the Chinese market. The new vehicle is based on GAC Aion V. It makes sense as, from the leaked photos, we can tell the design is a mix of Aion V with Mitshubishi language.

The Airtrek measures 4600mm in length, 1910mm in width, and 1690mm in height – placing it in a similar position to the 110mm longer but 48mm narrower Outlander. Thanks to its generous 2830mm wheelbase, the Airtrek focuses on rear space – with its dedicated electric vehicle platform and utterly flat floor also helping in this department.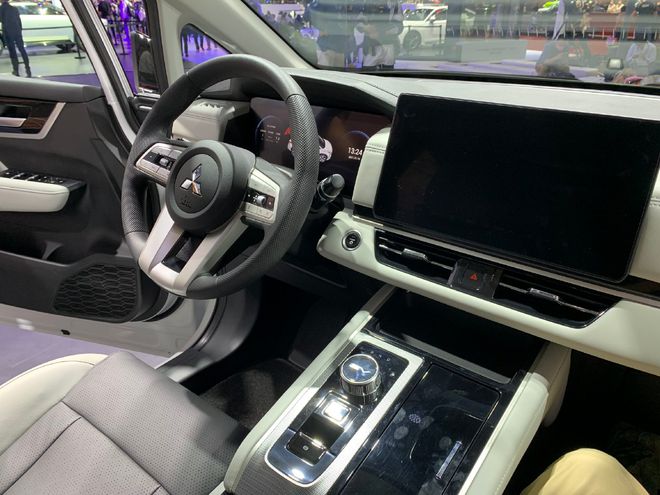 At the rear, the L-shaped tail-lights and prominent 'EV' badging – both similar to the Outlander PHEV – also work to help the Airtrek stand out as a Mitsubishi product. The interior of the Airtrek features a free-standing infotainment display, with the available digital instrument cluster capable of providing augmented reality for the built-in navigation system, while the floating center console showcases a rotary gear shifter and a number of large storage compartments.

The cabin is said to feature soft touchpoints all over, and there are 32 LED lighting colors to cycle through. The 12.3-inch touchscreen has conversational voice control, and the large digital instrument cluster looks super sharp.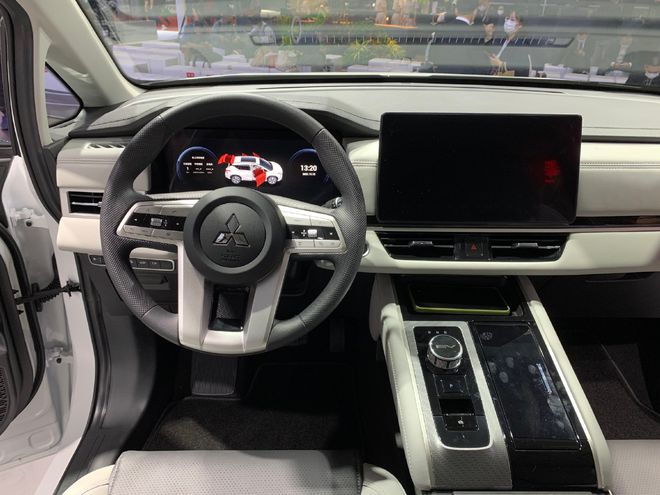 Software over-the-air updates will be pushed out, and there's also a connected smartphone app. Nine radars and cameras enable claimed level 2 autonomy, meaning lane-keeping assist and active cruise control.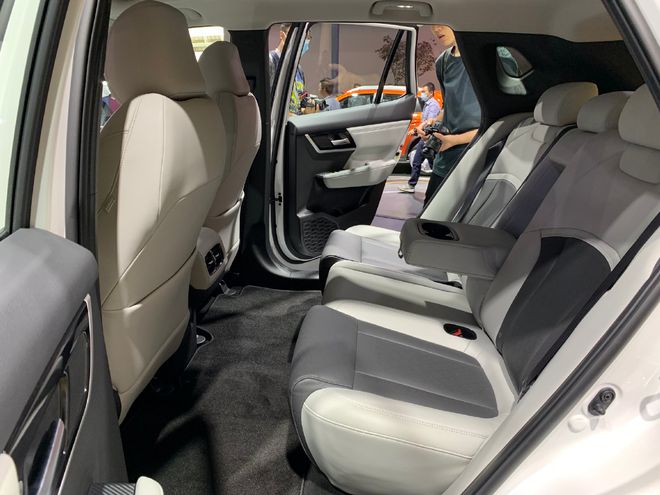 Equipped with a 70kWh battery pack, the Airtrek is capable of a 520km driving range under the China Light-Duty Vehicle Test Cycle (CLTC) testing standard, with dedicated electric underpinnings allowing the batteries to be mounted on the floor for "ideal front-rear weight distribution" and a lower center of gravity. The maximum power is 135kW (181 hp).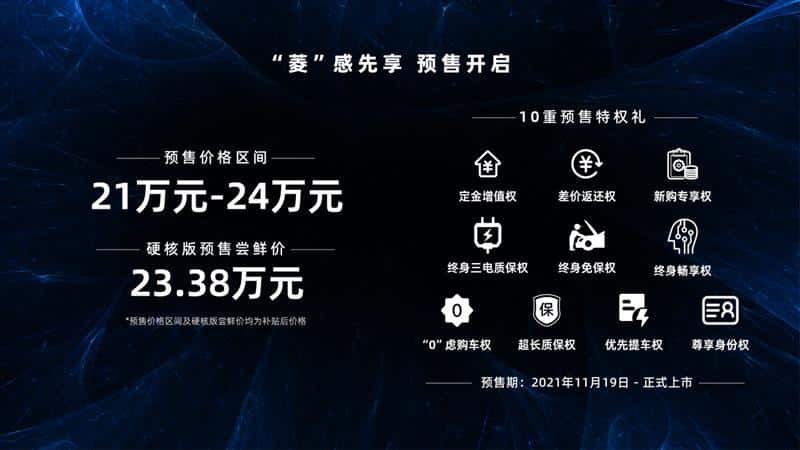 The Chinese and Japanese automaker established the joint venture in 2012. They have four models on the Chinese market – ASX, Outlander, and Eclipse Cross. In 2019 they launched Qizhi EV, but it is only rebadged the old GAC GE3 and didn't get much success. Chinese dual credit policy pressures automakers to sell more EVs or buy expensive credit from companies that fulfilled their green energy obligations. Because of that, it was just a matter of time when GAC Mitshubishi would have to start taking EV business seriously. Looking at the new Airtrek EV, do you think they did?
Source:163auto