GAC Mitsubishi Airtrek photos leaked before its official debut at Chongqing Auto Show in June
It's long time we last wrote about Mithusbishi at CNC, and we are happy we got a reason to change it. Airtrek is a crossover and the first EV jointly developed by GAC-Mitsubishi for the Chinese market. The concept car was unveiled at 2021 Shanghai Auto. Autohome reported the new vehicle would be base on Aion V. It makes sense as, from the leaked photos, we can tell the design is a mix of Aion V with pure Mitshubishi signature.
Chinese media report it as leaked spy photos which are not. Though there is some camouflage, these are professional photos that were probably secretly handed to friendly media. Old PR trick, still, we are happy to see them ahead of the official launch, which is reported to happen this weekend.
The Chinese and Japanese automaker established the joint venture in 2012. They have four models on the Chinese market – ASX, Outlander, and Eclipse Cross. In 2019 they launched Qizhi EV, but it is only rebadged the old GAC GE3 and didn't get much success. Chinese dual credit policy pressures automakers to sell more EVs or buy expensive credit from companies that fulfilled their green energy obligations. Because of that, it was just a matter of time when GAC Mitshubishi would have to start taking EV business seriously.
At Shanghai Auto, when GAC Mitsubishi unveiled the name for its first EV, they also explained the meaning behind that. It is supposed to reflect a brand spirit – AIRTREK is a shortcut for Ambition, Interest (experience full of driving fun), Relationship (discovering the possibility of more relationships), Talent, Regeneration, Evolution, Key (you can open the car with the smart key). Yes, really.
The Airtrek on leaked photos still has camouflage, but not very heavy. We can see headlights have a split design like Aion V, but the shape is more narrow. The front grille design adopts typical Mitshubishi design language, with rich lines and strong layering.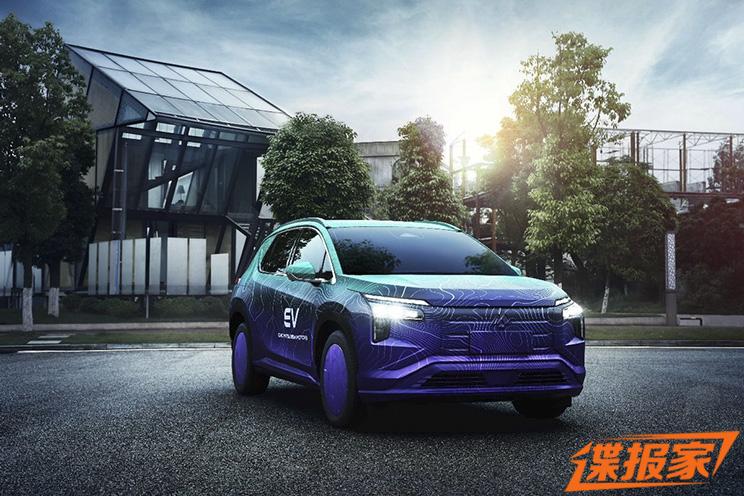 From the side, it also reminds Aion V, especially the short bonnet. The backlights are a bit different from Aion, forming a kind of Y shape. The rear of the car is also curvier.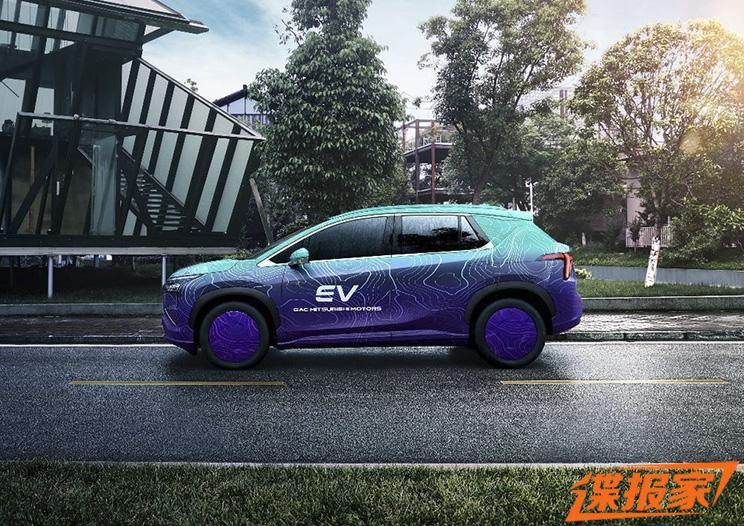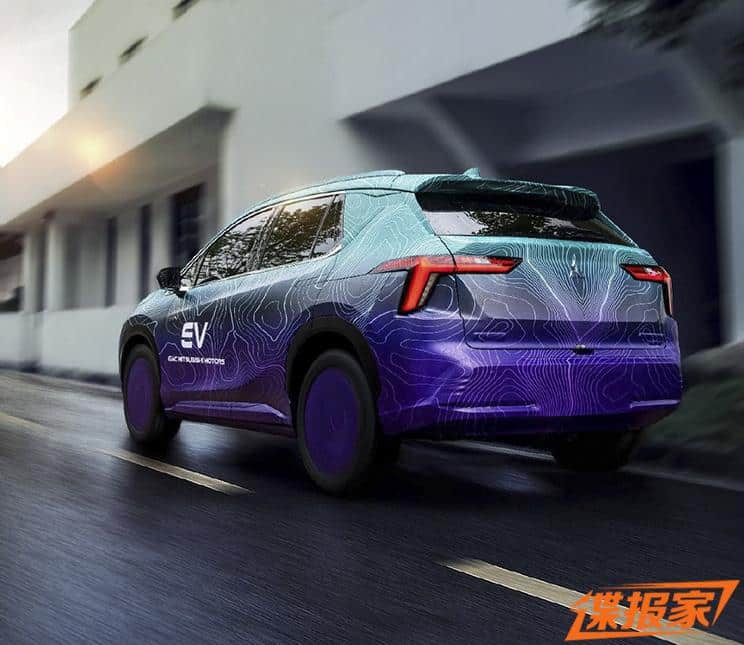 GAC Mitsubishi disclosed no official information about the powertrain yet. However, I expect that the car will be equipped with the same 135kW and 350Nm motor as Aion V. It will probably also feature an AdiGO 2.5 driving assistant system. According to GAC-Mitsubishi information from Shanghai Show, there will be two battery versions – 500km and 600km. It is expected to launch at the Chongqing Auto Show, which opens its gates on 12th June. First cars are expected to roll off the Changsha assembly line at the beginning of 2022.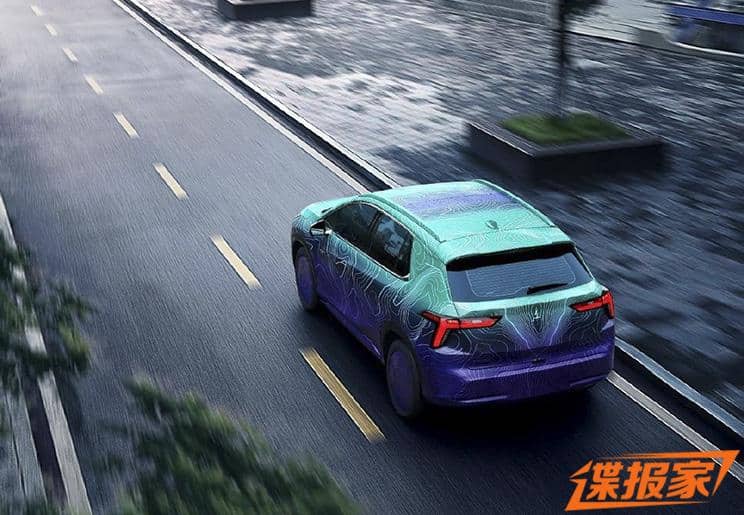 GAC (Guangzhou Automobile Group Co., Ltd.) is very active in EVs, not only in a joint venture with their Japanese colleague. They plan to launch L4 autonomous vehicles in partnership with Huawei by 2024. Last week, they launched flagship model Aion S Plus and in May announced a plan to develop a driverless ride-hailing fleet together with Didi.
Definitely looking forward to pictures from the official release.
Source: Autohome, GAC-Mitsubishi