Chinese car companies have been separating sub-brands or partnering with third parties to make multiple new EV brands, extending their financing to capture the fast-growing EVs market. This is a very similar trend we saw between 2000 – 2010 in China, only at that time it was flooded with the many new ICE brands. Most of them failed in the end. Will new EV brands have the same fate?
Geely and Chery have returned to a multi-brand strategy in recent years; SAIC Group, after establishing IM Auto, has separated the original R brand and found Feifan Auto; Great Wall Motor is not the company that only focused on SUV and pick-up truck models, with its ORA, TANK and so on.
Chery and Geely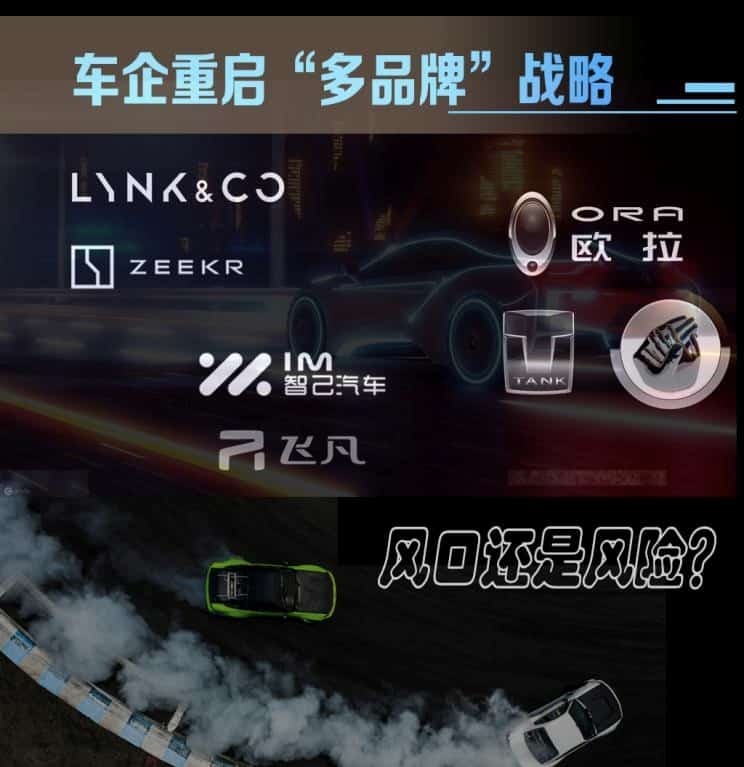 When it comes to multi-brand, we may think of Chery. Chery once launched Karry, Riich and Rely brands in 2009. The reason for this is that the company has to activate its various plants and teams and that there is new consumer demand that needs to be met with different brands. However, after three years, there was a significant decline in overall sales as too much effort, and resources were diverted. Then Riich and Rely were both canceled in 2012. Karry still lives. Chery's multi-brand strategy failed.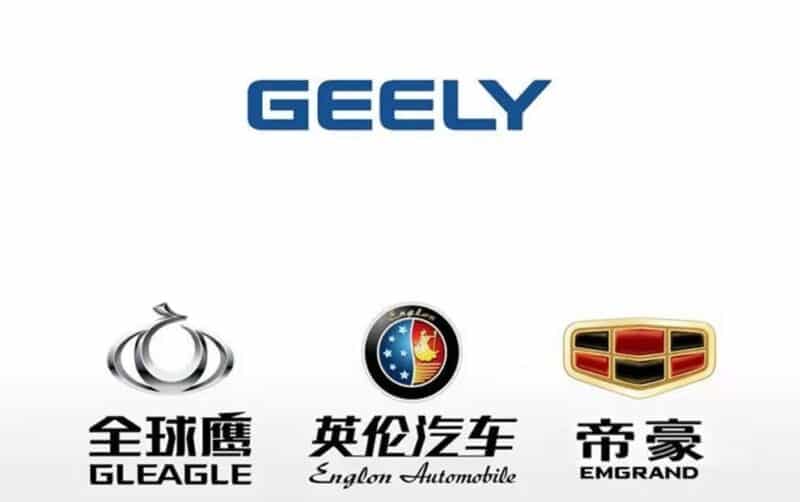 Geely set its sub-brands Gleagle in 2008, Emgrand in 2009, and Shanghai Englon in 2010. Then Geely abolished the three sub-brands and brought them together into a unified Geely brand with a new logo. Perhaps Geely is a little luckier than Chery. After its Emgrand EC7 won recognition from consumers, its sedans and SUVs began to develop rapidly. And it has grown by "swallowing the elephant" (acquisition of Volvo in 2010).
For Chinese legacy car companies, at a stage when their technology, resources, and management are limited, it is not a bad idea to launch multiple brands to seize the market.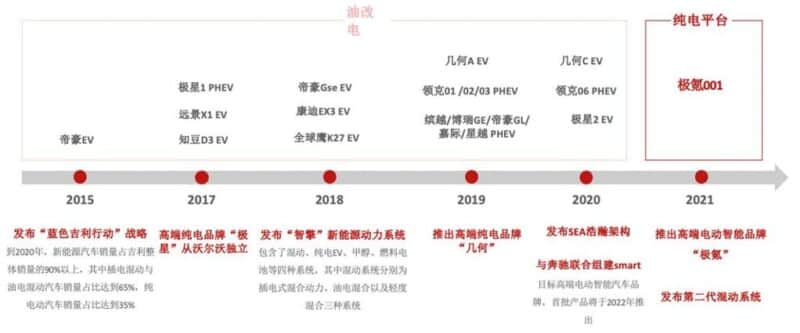 In 2017, Geely made the Polestar independent from Volvo. Then Geely has moved the Polestar brand around a couple of times. First, it was owned by a 'joint venture' between Geely and Volvo. It is part of the Volvo Car Group under the Zhejiang Geely Holding Group. Geely has launched Geometry, which is part of the Geely Auto Group, also under the Zhejiang Geely Holding Group. And Geely set up Smart Automobile Co., Ltd in 2019, a joint venture between Mercedes-Benz and the Zhejiang Geely Holding Group. And Geely set Maple Leaf in 2020, which is made by a joint venture between Geely and Lifan for EVs.
However, Geely's share of new energy vehicle sales has never exceeded 10% and only accounts for 2.5% for 2021. So new brands may not be the solution to the growth of existing brands.
SAIC IM Auto and Feifan Auto
Generally speaking, the main reason for car companies' creation of new brands lies in the different core value claims of other brands, the different target consumer groups, and the different product design concepts and style features behind each brand. It's like laucning a startup for them.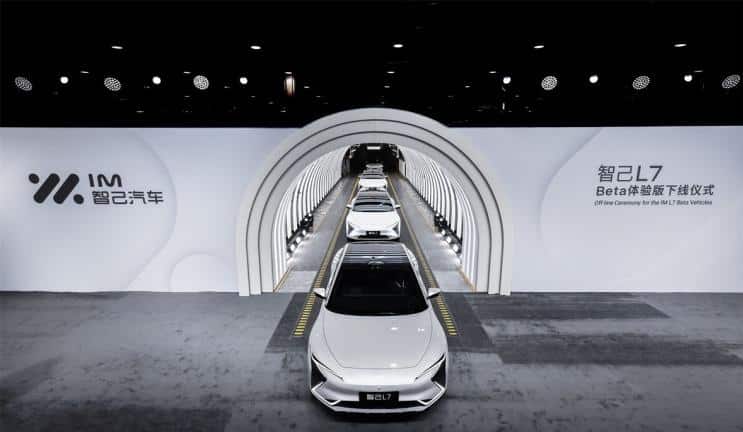 Although a multi-brand strategy increases the probability of winning, if the brand differentiation is unclear, it is likely to turn into an awkward situation where the left and right hands play against each other – just like SAIC's high-end EV brand, IM Auto and Feifan Auto.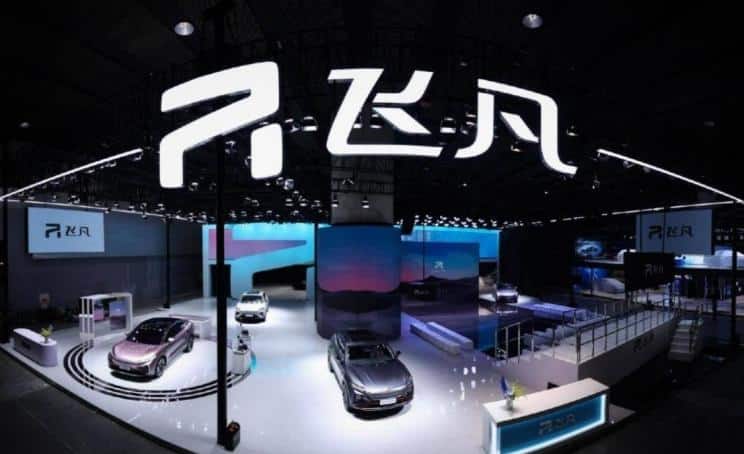 The newly established Feifan Auto is a renamed brand of R Auto, the new energy sub-brand of the Roewe brand. "From the very beginning, SAIC has not made a strictly systematic strategic plan for Feifan, and with IM Auto going out on its own, the group is looking at the R brand as it goes, before making decisions.", said an internal member of the SAIC passenger car program.
According to the data of CPCA, the Marvel R sales were 7,865 units in 2021, and ER6 sales were just over 10,000. CPCA is a data exchange platform but not a non-governmental organization established in 1994 by SAIC Volkswagen and several other manufacturers.
So it is useless to launch more new brands for car companies. It may be better if they always focus on one brand. It looks like they are trying to make a bigger number to ensure more brands will survive.
Multi-brand strategy
From an entire product lifecycle perspective, the automotive value chain is shifting. Future demand for automotive products may be more towards software and services.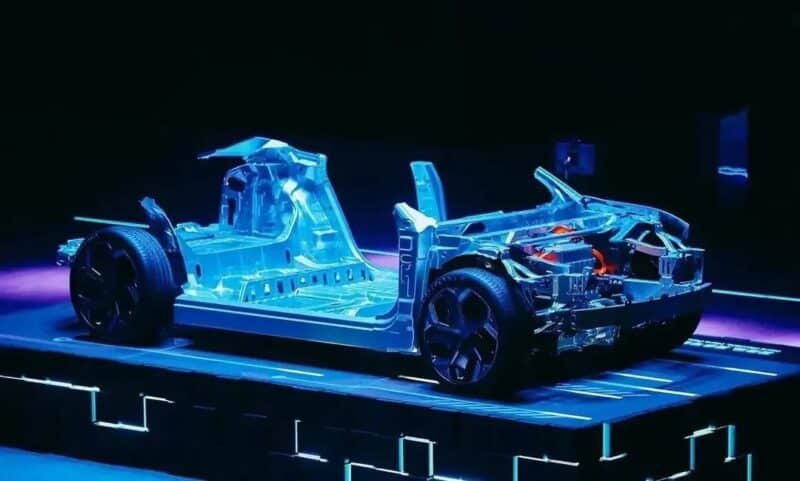 In addition, with the support of the modular car-building platform, the costs of new vehicles are not high with the technology sharing among the sub-brands. So it may be different from situation of Chinese car makers in the 2000s. It may be a virtuous cycle for companies if they can make more upgraded products and layout the models among each sub-brand properly.
As car making becomes more accessible and government subsidies and incentives become available, more and more new EV brands are likely to emerge in the future. It's an opportunity and also a risk.
Source: Geely Holding, SAIC, autohome