Feifan Auto has officially announced that bookings for its all-electric SUV – R7 will be opened in the form of a spin on the lucky Ferris wheel. This means that buyers can deduct 5 times the deposit amount when paying the final payment during this period, up to a maximum of 20,000 RMB (3,170 USD).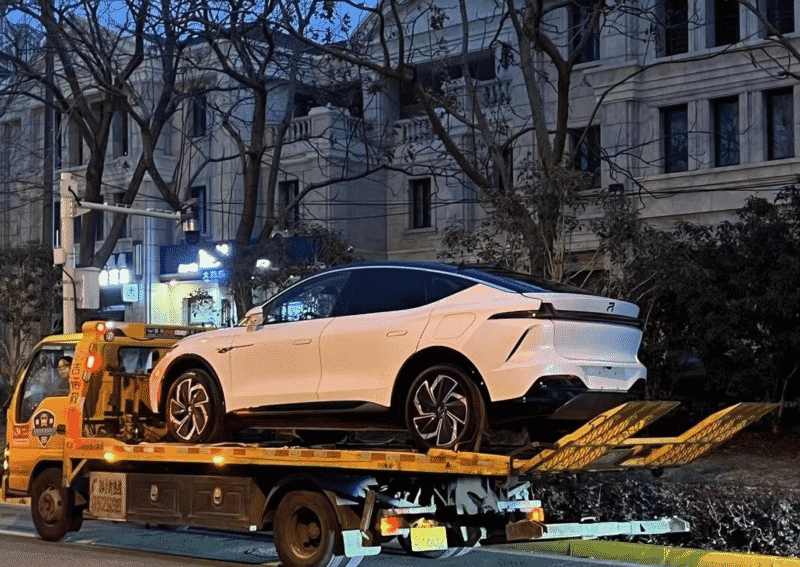 SAIC renamed its R brand to Feifan Auto in October 2021. R brand is its premium EV brand under Roewe (another SAIC subbrand). Feifan Auto is an independent company parallel with IM Auto (another EV subbrand of SAIC). Feifan Auto will focus on EV products of 200,000-400,000 RMB (30,000 USD-60,000USD), while IM Auto will focus on more than 400,000 RMB (60,000USD).
Feifan R7 is a much anticipated mid-size SUV. It is renamed from ES33, which will be delivered in August 2022. And R7 was unveiled at the 2021 Chengdu Auto Show.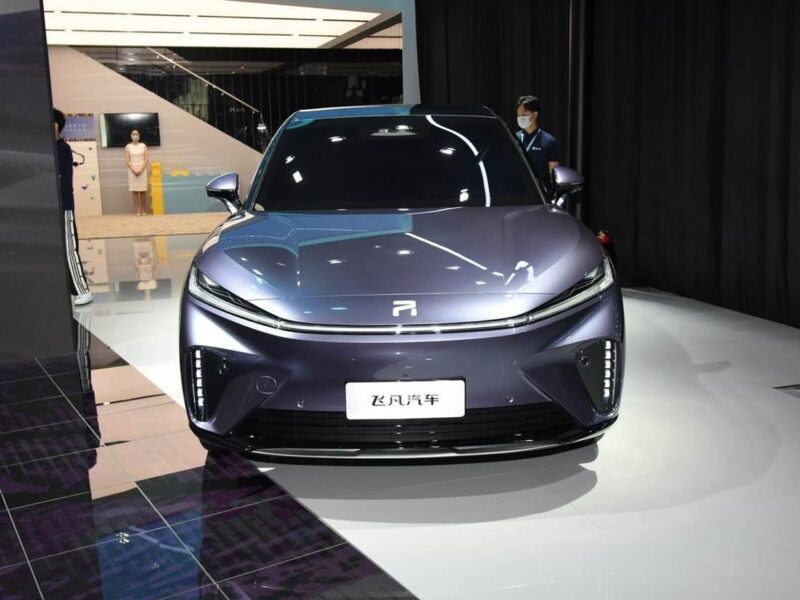 The front has an "X" shape, with a three-dimensional and exaggerated profile. Sharp and slim headlights give a sense of aggression.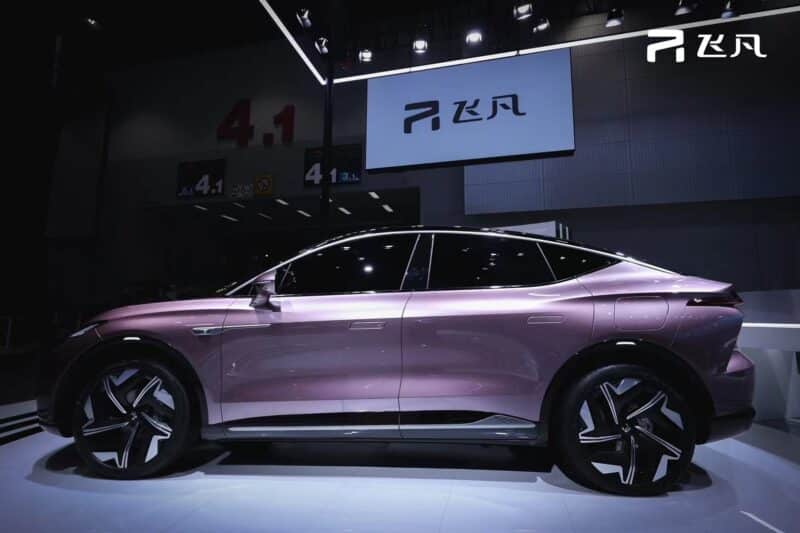 From the side, we can see it seems a typical style of a Coupe SUV with a very smooth roofline. A very sporty look with the lower edge of the side window tilting up at the rear, a segmented multi-layered waistline, and a short rear end. And the large black aluminum wheels look so cool.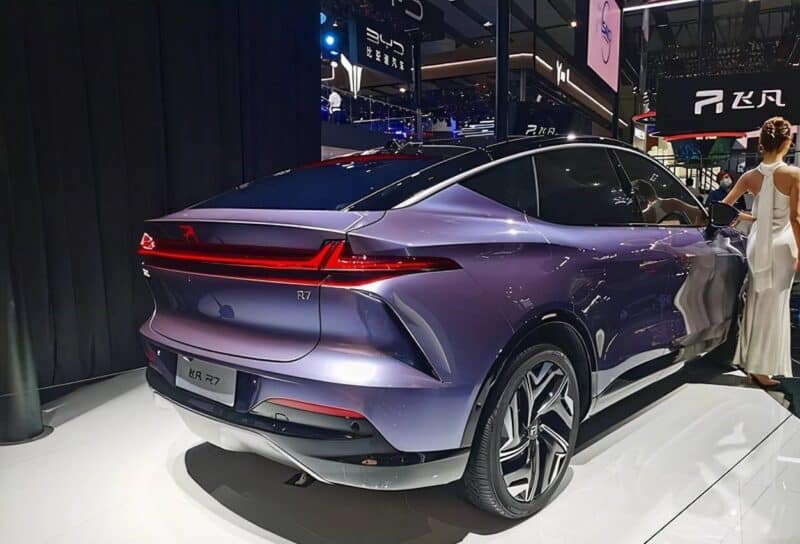 The rear also features the popular through-tail lights; The "R" LOGO on the rear will glow when the car is powered up, making it very eye-catching. The segmented bumper, the vertical apertures together with the recesses in the lower part of the taillights all looks distinctive and unique.
With a maximum power of 400kW and a maximum torque of 700Nm, the R7 accelerates within 4s of 100m and has a long-range of 600km.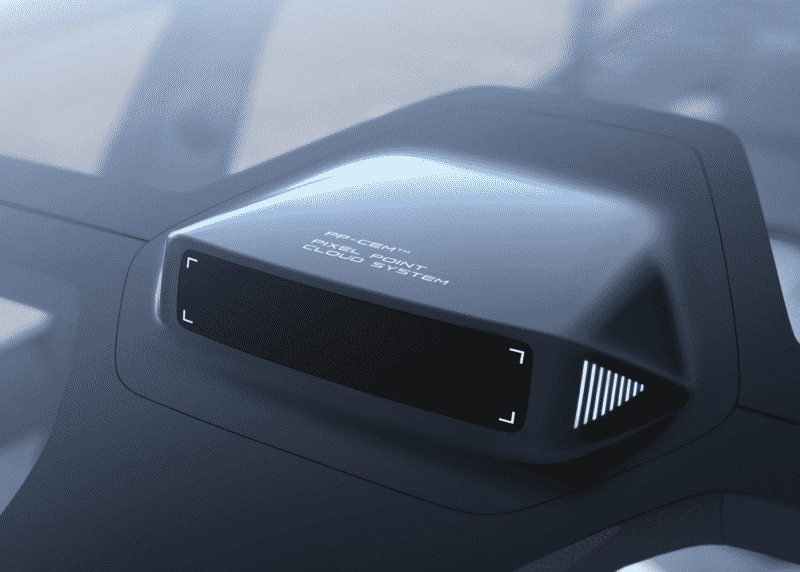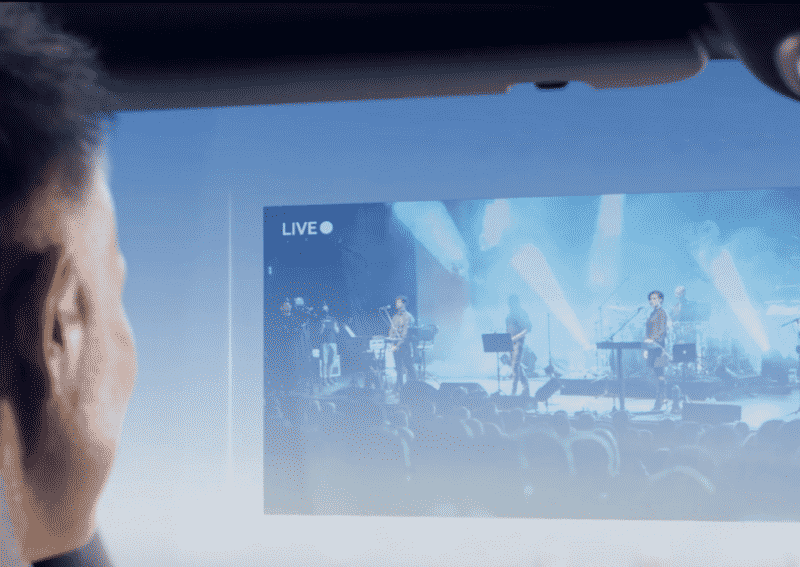 It is worth mentioning that R7 is equipped with PP-CEMTM (Pixel -Point Cloud -Comprehensive Environment Model), LUMINAR High-Gauge LIDAR, Premium 4D Imaging Radar, Nvidia OrinTM Supercomputing Smart Driving Chip, an 8 megapixel HD camera and so on. Besides, it features the TRINITY multi-dimensional sensory interaction system, a 43-inch triplex screen and AR-HUD (Augmented Reality Head Up Display) flat-screen system. The AR-HUD is from Huawei and offers a large viewing angle of 13°x5°, presenting a large 70-inch display area at 7.5m in front of you. All above is really a high configuration.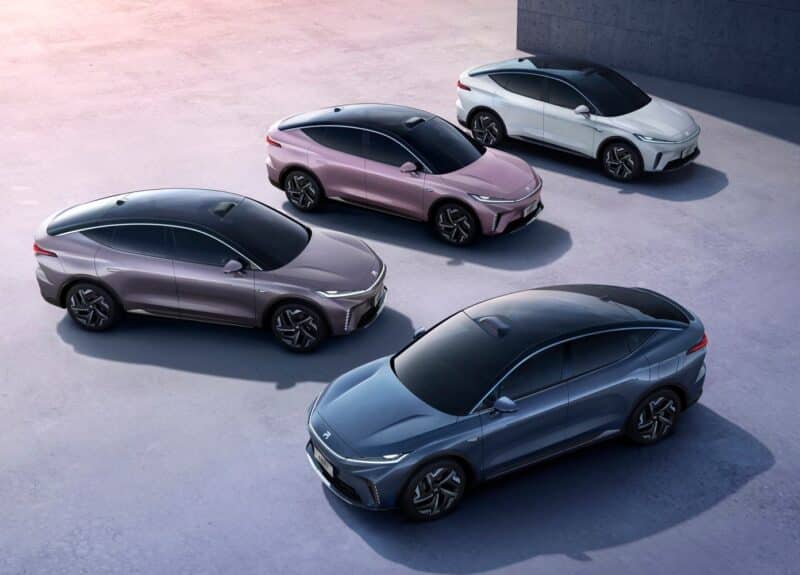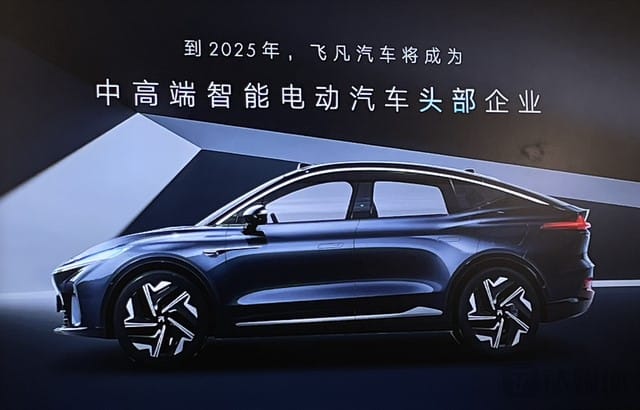 "Our sales target of R7 in 2022 is over 10,000 units, and this does not include the ER6 and Marvel R." said Wu Bing, CEO of Feifan Auto.
Feifan Auto will launch at least four models in 2022-2025 including sedans, SUVs, MPVs. "By 2025, Feifang Motors will be the headline company for mid-to-high-end smart electric vehicles." said Wu Bing.
However, so far, Feifan Auto is not doing a good job. Feifan run into some trouble a few days ago. For example, there was a lot of talk and mockery about the price increases announced for the MARVEL R and ER6, and private cancellation of customer orders. Feifan should not only focus on products, but also do better on the operation and management. Feifan Auto still has a long way to go.
Source: 163