On March 30, BYD released the official images of the BYD Seal, designed based on BYD's e-platform 3.0. After the Dolphin, the Seal is the second pure electric sedan in the BYD Ocean Series. It is expected to be officially unveiled at the Beijing Auto Show in April, with a price range of 220,000-280,000 RMB (34,600-44,100 USD).
The pure electric cruising range of the Seal is 700km with an 800V high-voltage platform. The Seal will be manufactured at BYD's Changzhou base with a planned annual production capacity of 60,000 units and an expected monthly sales of 5,000 units.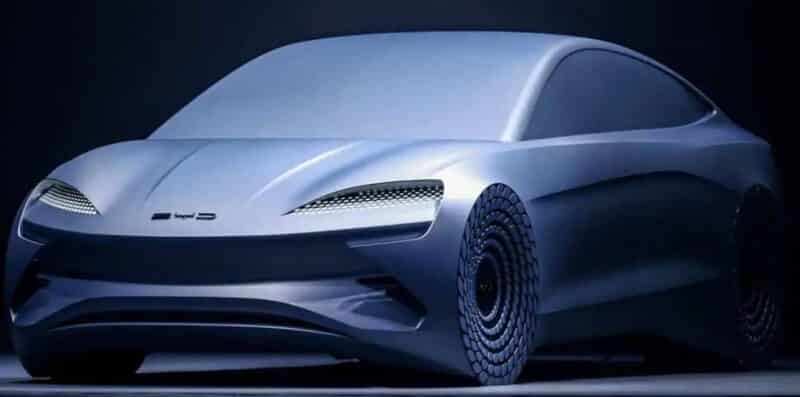 BYD officials have previously stated that it will launch a pure electric sedan to compete with the Tesla Model 3. Judging from the published information sources and designed based on BYD's "Ocean X" concept car, Seal will directly target the Tesla Model 3. The Seal size is 4800/1875/1460mm, with a wheelbase of 2920mm.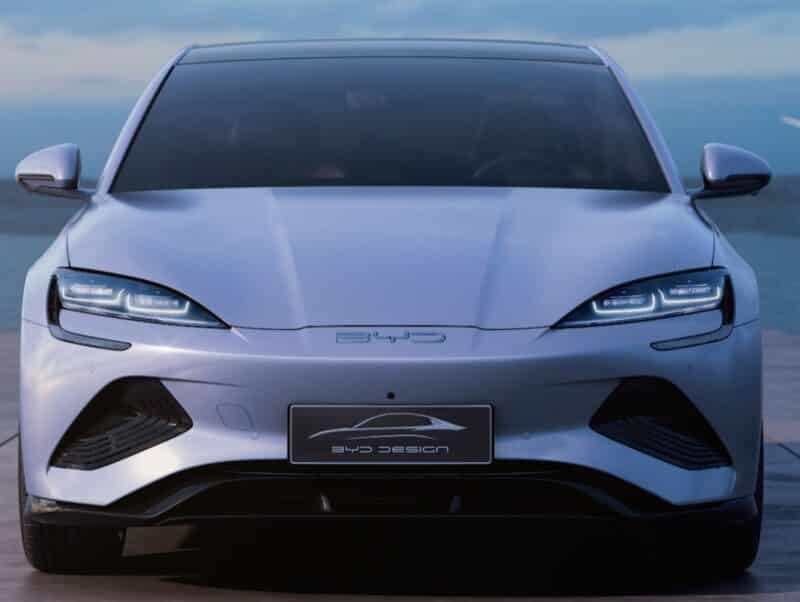 The Seal has a calm and soft curve as a whole. The long and narrow headlights are like the eyes of a marine creature. The front hood bulges on the left and right, and the low hood and the closed grille create a sporty look.

The Seal has a sedan-coupe design with double side creases on the side. The hidden door handles and low wind resistance wheels give the car a solid overall sense of movement.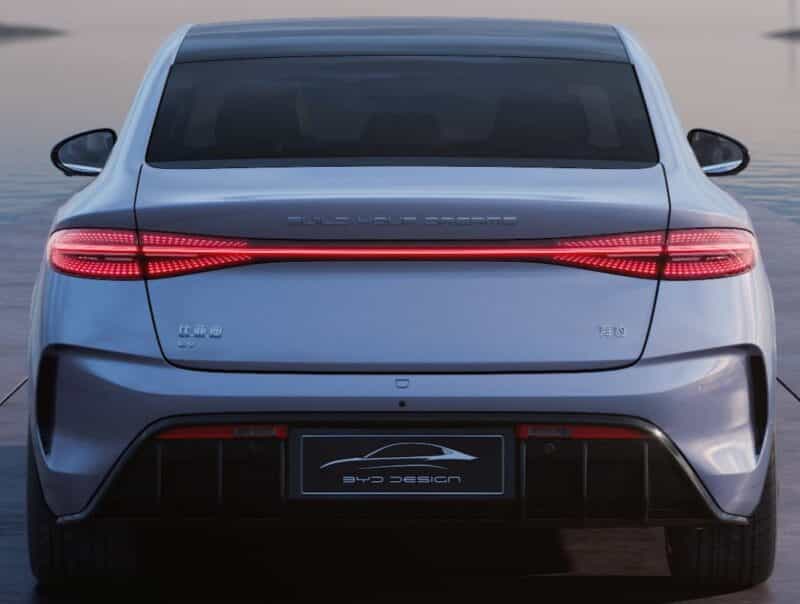 The small tail wing that is similar to a ducktail further enhances the sporty atmosphere of the vehicle.
The e-platform 3.0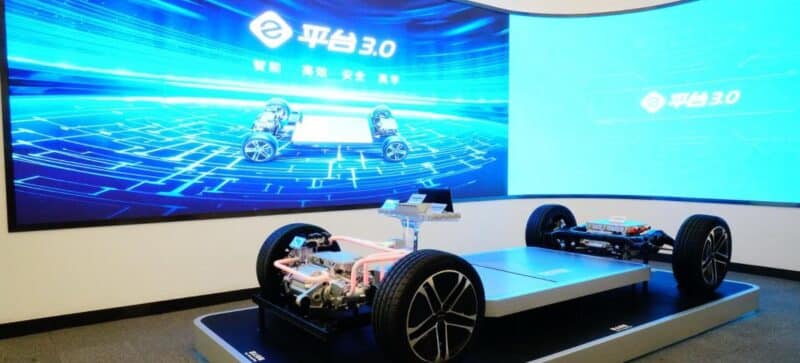 The BYD Seal is based on BYD's e-platform 3.0, which allows the development of cars with a range of more than 1,000km through the 8-in-1 electric powertrain, dual-motor, all-wheel-drive with 0-100 km/h acceleration in 2.9 seconds, and fast charging rate of 150 km after a 5-minute charging. Additionally, the e-platform 3.0 comes with a direct cooling and heating system for batteries, increasing thermal efficiency by up to 20%.
Power
BYD's Blade battery powers the Seal. It comes in both rear-wheel drive and four-wheel drive versions. Rear-wheel drive: 150 kW or 230 kW. Four-wheel drive: 160 kW front/230 kW rear. The four-wheel-drive version can achieve 0-100km/h in only 3.8 seconds.
BYD entered Europe through Norway in September 2021. The first car to sell there was BYD Tang. BYD Seal Europan launch wasn't announced yet. But BYD aims for another market – it confirmed BYD Seal would launch in Australia branded as BYD Atto 4.