The Lotus Eletre electric SUV currently goes through road tests in China. Recently it was spied with a super tall camera pod. So what is Lotus up to with those tests?
What is Lotus Eletre?
The Lotus Eletre is a full-size electric SUV. It is based on the modified Geely's SEA platform (EPA). The original SEA also underpins the Zeekr 001 and the Smart #1. Eletre's dimensions are 5103/2019/1630 mm with a wheelbase of 3019 mm. As for the performance, the entry-level model has 592 hp and zero-to-hundred acceleration in 3 seconds. A more powerful version has 690 hp, and it can speed up to 200 km/h in just 12 seconds. Later, the 900-hp model will be available. As for the range, it is 600 km (WLTP).  
Lotus Eletre Road Tests In China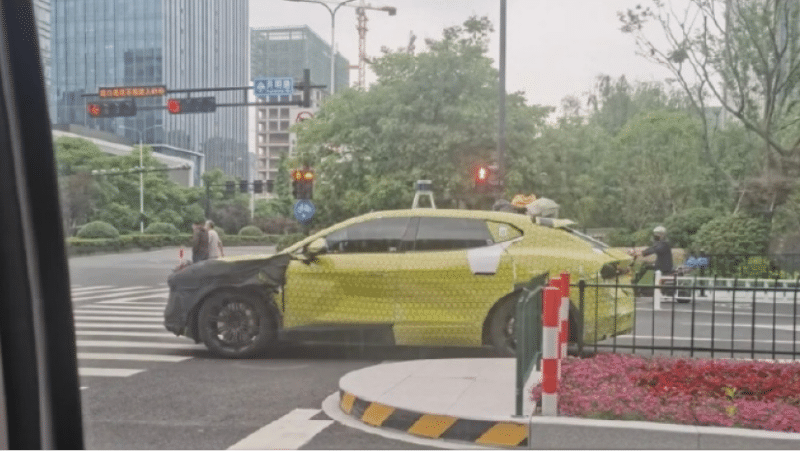 The Lotus Eletre was seen several times on the roads in camouflage. In one shot, we can see it is wrapped in yellow. But it is clear that this Eletre's body color is white. We can see it in a place where there is no camouflage. The other quirky detail of the Eletre is a camera pod on the roof.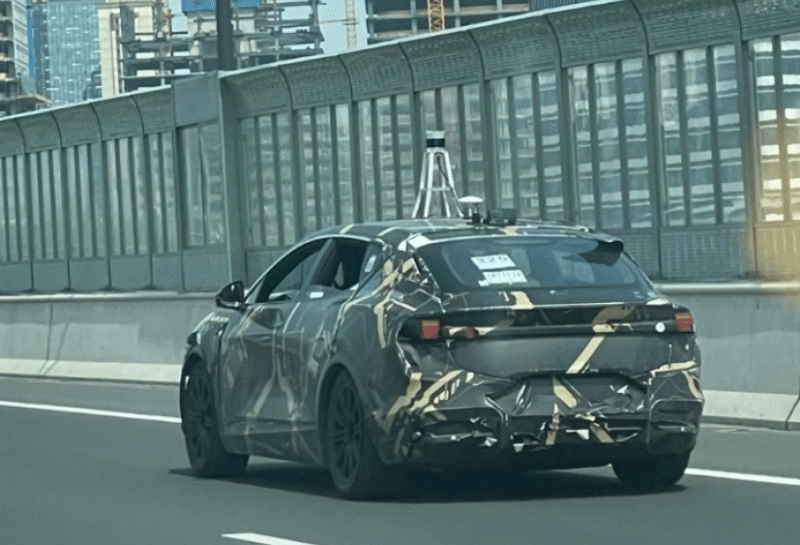 The second time, the Eletre showed up again with that oddly tall camera pod. There are some other sensors on this model that monitor the work of the self-driving system. Worth mentioning, the Lotus Eletre got an impressive self-driving system on board with 4 LIDAR sensors, 6 millimeter-wave radars, 12 ultrasonic radars, and 12 cameras. As for the computing power, the Eletre is powered with two Qualcomm 8155 chips for 2.2 GFLOPS. Its autonomous driving system includes adaptive cruise control, forward collision migration, lane change assistance, etc.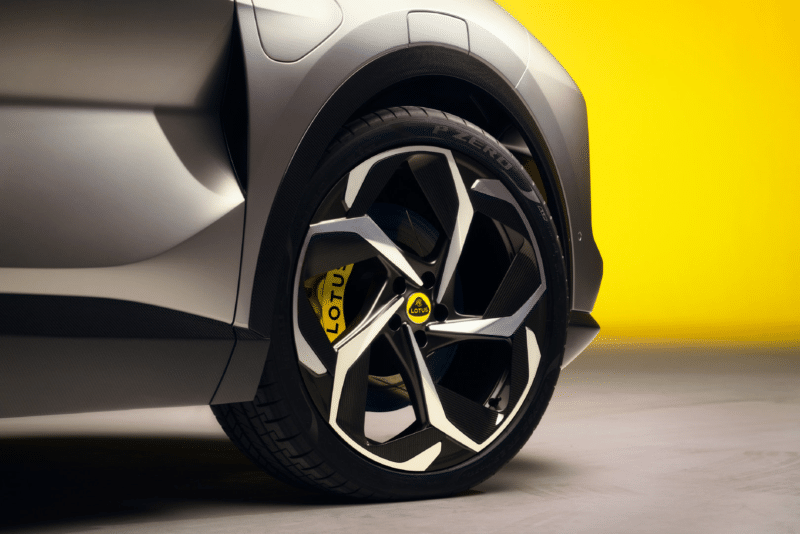 So there are a lot of self-driving systems to be tested in the Eletre. And it is understandable why it appeared on roads with a quirky camera pod. We will keep an eye on Eletre's road tests. By the way, production of the Eletre will start in H2 2022 at the Lotus plant in Wuhan, China. The price of the car will be unveiled in September. Deliveries will begin in China, the UK, and Europe in 2023.
Source: Weibo