This is the hotly anticipated NIO ES7, the third NIO SUV, positioned right in the middle between the NIO ES6 and the NIO ES8. Design is very much in line with the other NIO cars. Pretty, but also a tad too predictable. Notably new, however, are the sensors above the windshield, with a Lidar in the middle and a camera on each side.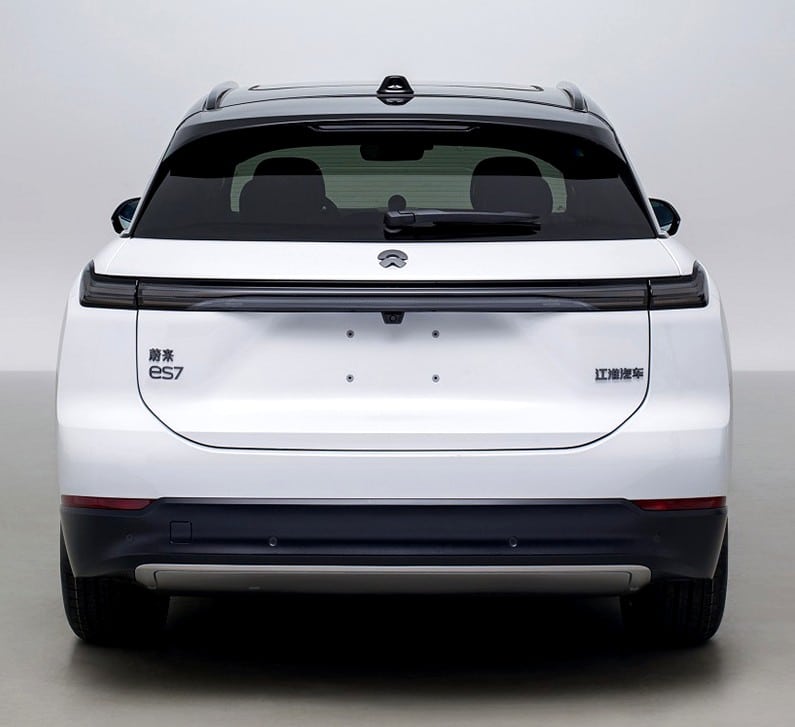 The rear design is very clean with a simple black light bar over the full width of the vehicle. All the trim on the car is either black or gray. Presumably NIO will offer other color options as well.
Badge on the left: 蔚来, NIO. Badge on the right: 江淮汽车, Jiangling Auto (JAC), the actual manufacturer of the ES7. NIO's own factories are still not up so NIO continues to contract-manufacture their cars at JAC.
The NIO ES7 is based on NIO's second-generation NT2.0 technology platform. It shares a lot of design and technology with the NIO ET7 sedan. NIO says the ES7 will be an important car for their export plans for Europe. So if you live there, you might see one of those around your neighborhood in the near future.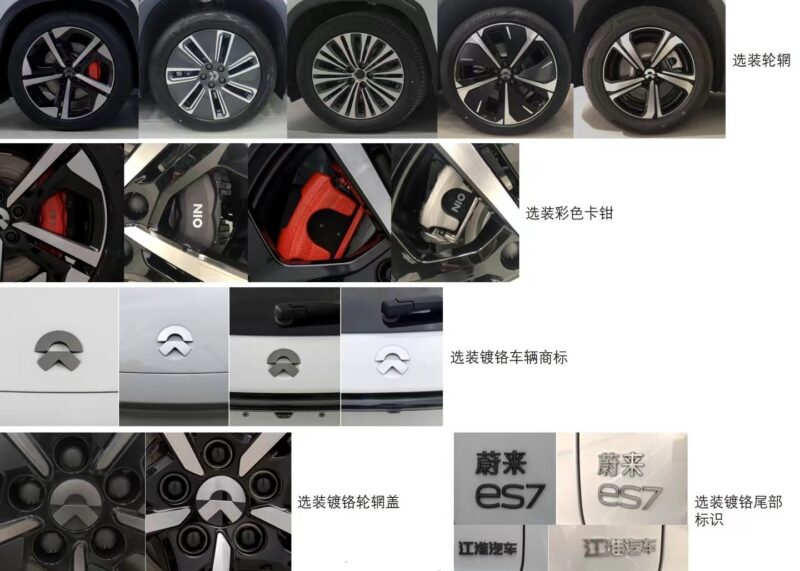 Let's do a size comparison:
ES6: 4850/1965/1731, 2900.
EC6: 4850/1965/1731, 2900.
ES7: 4912/1987/1720, 2960.
ES8: 5022/1962,1746, 3010.
ET7: 5101/1987/1509, 3060.
ET5: 4790/1960/1499/2999.
Size wise it fits in neatly, but it is wider than the ES8, and the ET7 sedan is the longest of the lot. The ES7 has a curb weight of 2400 kilo.
The NIO ES7 is powered by front and rear dual motors, with a combined output of 480kW (180 front and 300 rear) and a peak torque of 850 Nm. It'll do 0-100km/h in 4 seconds and top out at 200km/h. The ES7 will be equipped with a 75kWh ternary iron-lithium battery or a 100kWh ternary lithium battery pack, for a range of 615 to 706 kilometers CLTC.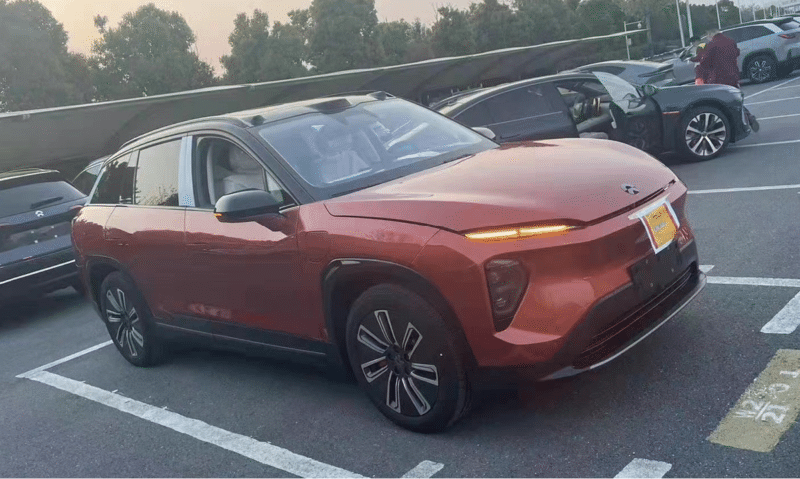 Earlier spy shots of a red car with different wheels and the indicators on. Note the black ET5 in the background.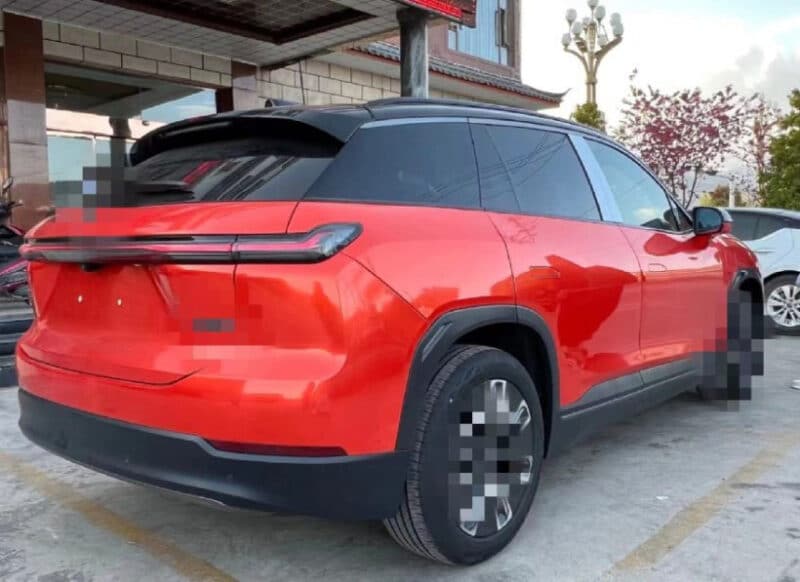 The NIO ES7 will launch on the Chinese car market in September, unless lock-downs further delay car production. NIO will announce more information on the ES7 during the upcoming 'NIO Day' even in July.