The NIO ES7 electric SUV once again was spied in the wild without camouflage. Now we have a chance to look at the back of the new crossover from NIO. It has a pretty minimalistic design that became hip in China. The ES7 will debut this month, while deliveries are expected in Q1 2023.
What is NIO ES7?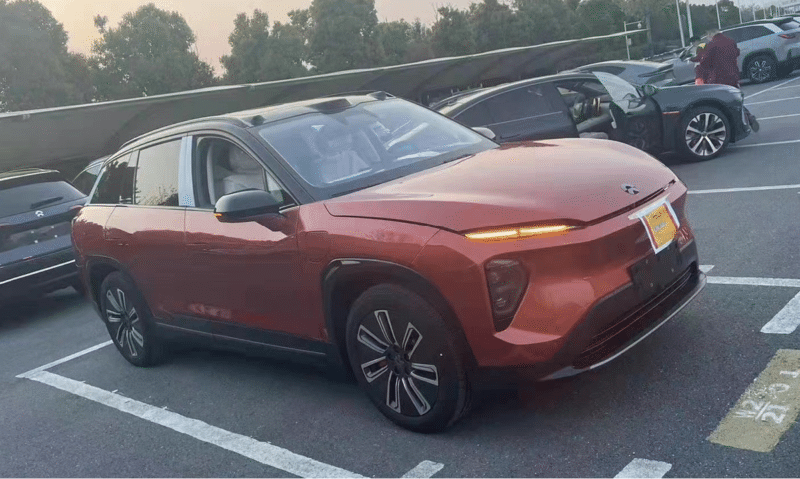 The NIO ES7 is a mid-size all-electric SUV. According to NIO president Qin Lihong, its closest competitor is the BMW X5L. As it comes from its name, the NIO ES7 sits between the ES6 and the ES8 models. The exact dimensions and power output of the ES7 weren't detailed yet. But we do know its front motor will be equipped with silicon carbide (SiC) technology. Its benefits are lighter weight, smaller size, and better efficiency.
Worth mentioning, this SUV is based on the NT 2.0 platform, which also underpins the ET7 and the ET5. The key feature of the NT 2.0 is the 19 autonomous driving functions that come as standard. Moreover, the NT 2.0 uses four Nvidia Orin chips with a total computing power of 1,016 TOPS.
NIO ES7 Spy Shots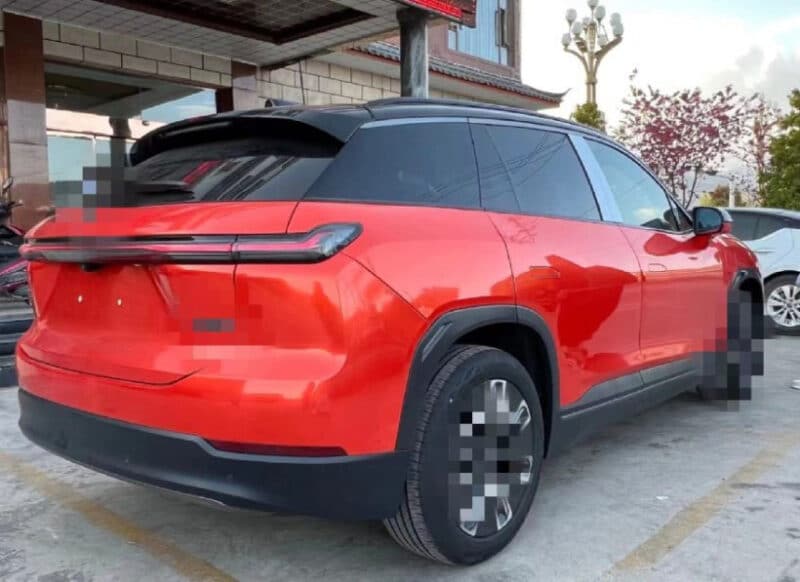 In the new shots, we can see the back of the NIO ES7. But first we will talk about its color. Its international name is "Luminous Orange", and it is the second time we see the ES7 in this color. The ET7 and the ET5 are also available in this shade. It's curious that we've seen the ES7 only in orange. It won't be a surprise if the "Luminous Orange" will become the press color of the NIO ES7.
Anyway, let's have a glance at the back of the ES7. Its proportions look really close to the ES6 model. Mainly because of similar D-pillar shape and rear spoiler. But the ES7 has a lot of differences like the trunk door shape and the rear bumper with horizontal reflectors.
But the major difference is the taillights. They are represented with a one stripe on the NIO ES7, similar to the ET7 and the ET5. Aside from the taillights we can highlight, the ES7 got pop-out door handles, a floating roof, and blocky plastic trim. The wheels of the ES7 are blurred in these photos. But we still can see they are similar to the previous spy shot of this SUV with aerodynamic wheel covers.
Previously, the official debut of the NIO ES7 was expected to happen in mid-April. But NIO president Qin Lihong wrote via NIO App that the official debut of the ES7 was postponed until May. Deliveries are expected in Q1 2023.
Source: Weibo