Smart #1 was launched in China yesterday, the 6th of June,2022. The new model, a pure electric SUV, is designed by Mercedes Benz based on Geely's vast SEA architecture. It is not only the first Smart model to be launched since Geemly-Daimler took over the Smart brand but also the largest model so far. The automaker announced that the vehicle would have a price range of 190,000-230,000 Yuan ($28,496-34,496.) after subsidies.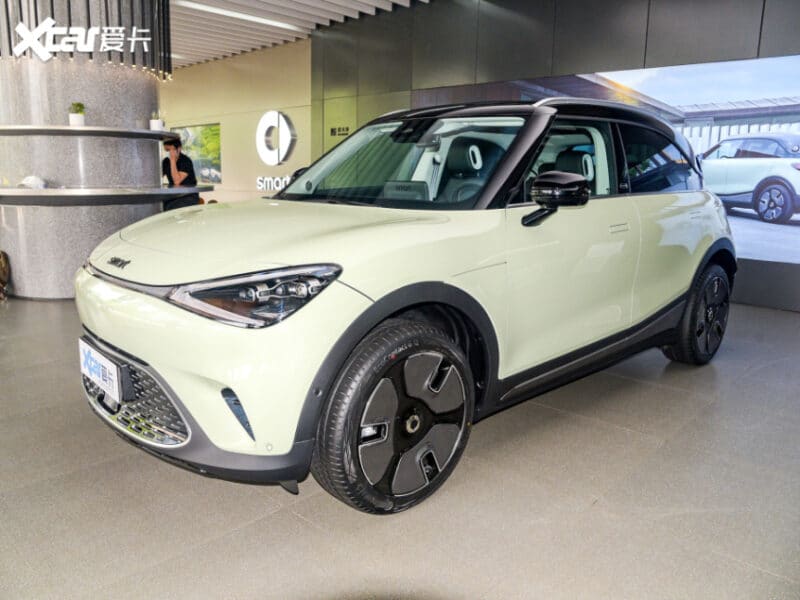 Adopting a new design language of "sensibility and sharpness," the new car has consistent styling with the concept car. In front, the through-type daytime running light strip connects with the triangular headlights to form an "X" shape that enhances the car's visual width.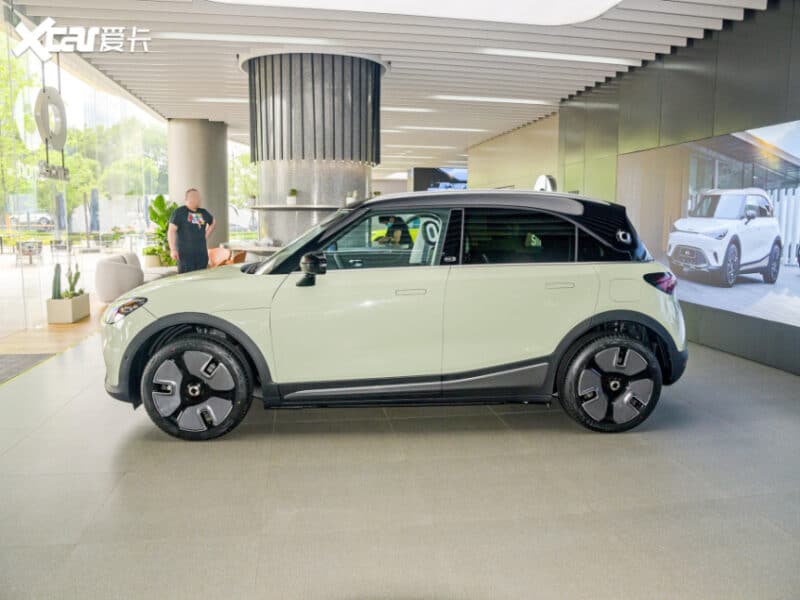 Thanks to smooth body lines, checkerboard-style low-drag rims, and frameless doors with hidden door handles, the car's drag coefficient is low. Other exterior design elements include a two-tone body, floating roof, and through-type taillights that mirror the front of the car.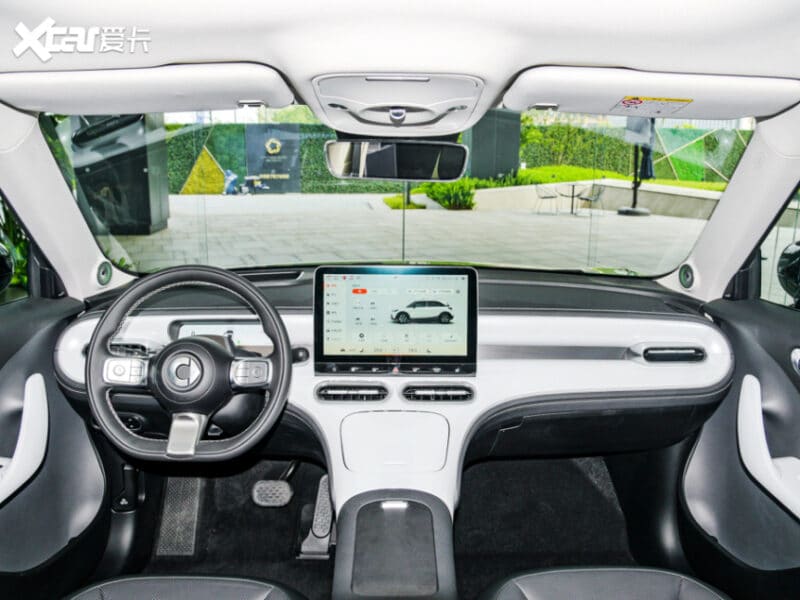 Retaining the central control design of the concept car, the simple but refreshing cabin boasts a retro-style steering wheel and a 64-color interior ambient light with adjustable brightness. In addition, there is a 9.2-inch personalized slender LCD instrument display, a heads-up display, and a floating 12.8-inch central control touchscreen. The screen is hooked to the "smart universe," an intelligent human-computer interaction system with which most of the in-car functions can be controlled by voice commands.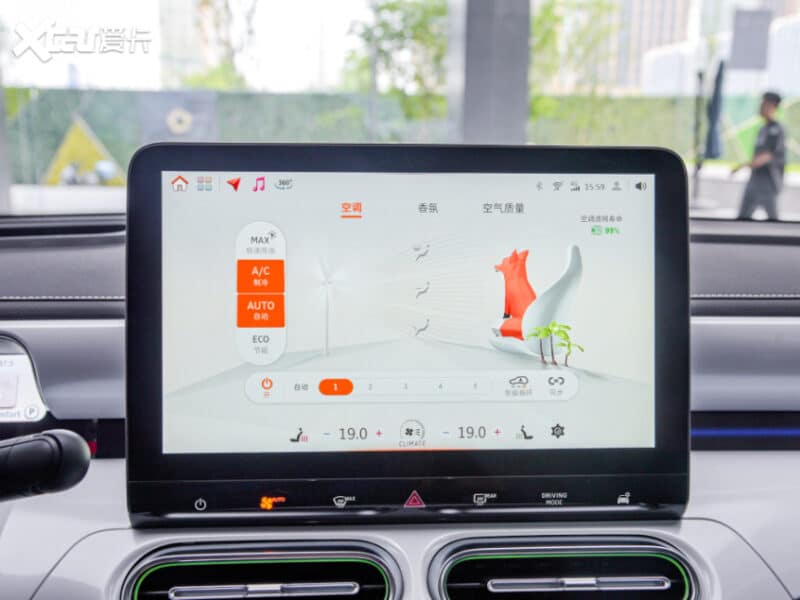 Also on offer in terms of technology, the new car comes with an ADAS intelligent assisted driving system which supports a long lineup of driving aids. They include adaptive cruise control, lane-keeping assist, blind-spot monitoring system, traffic jam assist, and intelligent parking assist, among other safety features.
The #1 has five seats, with foldable rear seats that support a 13cm front and rear sliding range and a 4/6 ratio recline. For luggage space, the trunk can contain up to 323 liters of luggage, which can be expanded to 986 liters with the rear seats folded. On the other hand, the front trunk has a 15 liter storage capacity.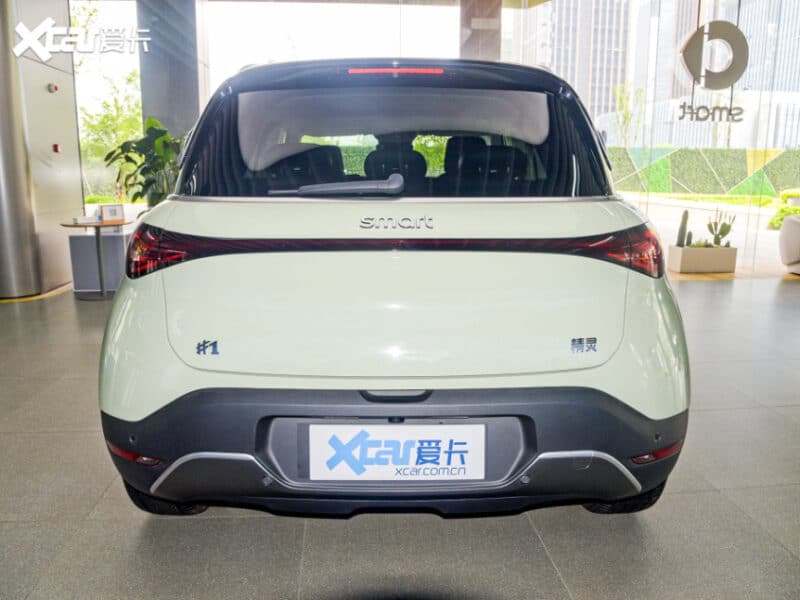 Built on a rear-drive platform, the new SUV is equipped with an electric motor with a maximum output of 200kW and 343Nm of torque. Motivated by this, the Smart #1 can scoot to 100km/hr in 6.7 seconds. The motor is driven by a 66kWh ternary lithium battery pack with a CLTC driving range of 535 km or 560 km, depending on the model.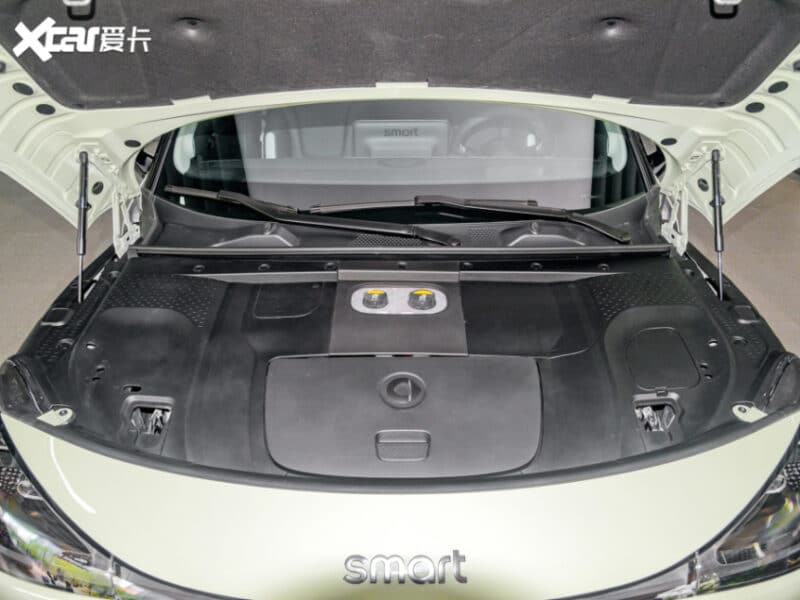 Charging the battery to 80% takes 7.5 hours using the AC slow charging mode and about 30 minutes with the 150kW DC fast charging mode. The EV has either a 535km or 560km range when fully charged, depending on the model.
Source: myzaker, auto.huanqiu