The BYD Corvette 07 (also known as Frigate 07) is a PHEV SUV, based on the X Dream concept car, shown in 2021. Its interior was exposed in China with a huge rotatable screen. It stays in line with BYD's Warship series. Let's get to know it better.
What Is BYD Corvette 07
As mentioned, the BYD Corvette 07 is a PHEV SUV. Its Chinese name was revealed in March 2022 as '护卫舰' (Huweijian). This word can be translated as 'frigate' or 'corvette'. Since BYD hasn't shared its international name, we will continue to call it 'Corvette 07'. It will become a new vehicle in BYD's Warship series that focuses on making PHEVs for a relatively young audience.
Later, the BYD Corvette 07 appeared in MIIT Announcements. Thanks to the Chinese ministry, we have known its specs. The Corvette 07's dimensions are 4820/1920/1750 mm with a wheelbase of 2820 mm. As for curb weight, it reaches 1934 kilos. The BYD Corvette 07 got an LFP battery on board and a 1.5-liter turbocharged engine for 102 kW (139 hp). The ICE works in pair with the electric motor on a front axle for 145 kW (197 hp). Its performance version has an additional electric motor on the rear axle for 150 kW (204 hp). We don't know the peak power of the hybrid system.
BYD Corvette 07 Interior Spy Shots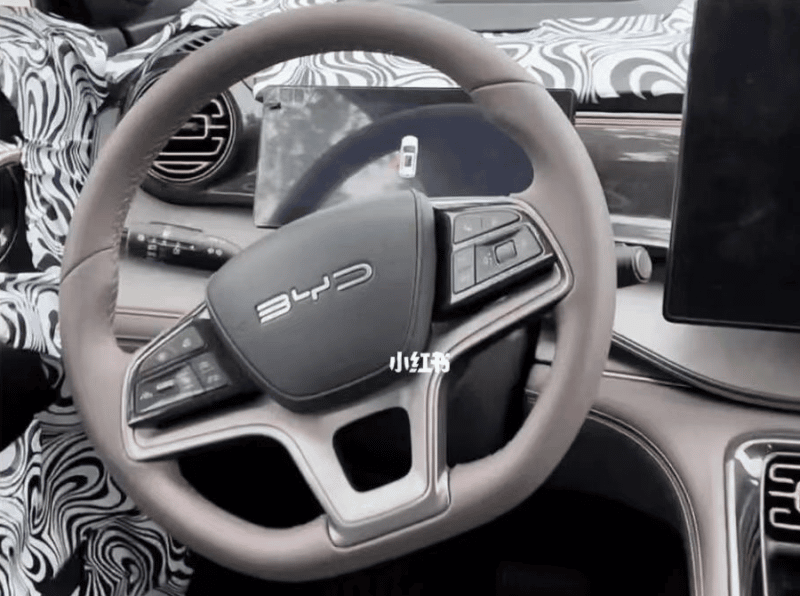 We have already seen its interior in March 2022. But now we get more detailed images. Its interior has plenty of similarities with the BYD Destroyer 05. The BYD Corvette 07 has a three-spoke steering wheel, a compact instrument panel, an HUD, and a huge floating rotatable main screen. We don't know its diameter yet. But it seems like it is the same as the 15.6-inch screen in the Destroyer 05 interior.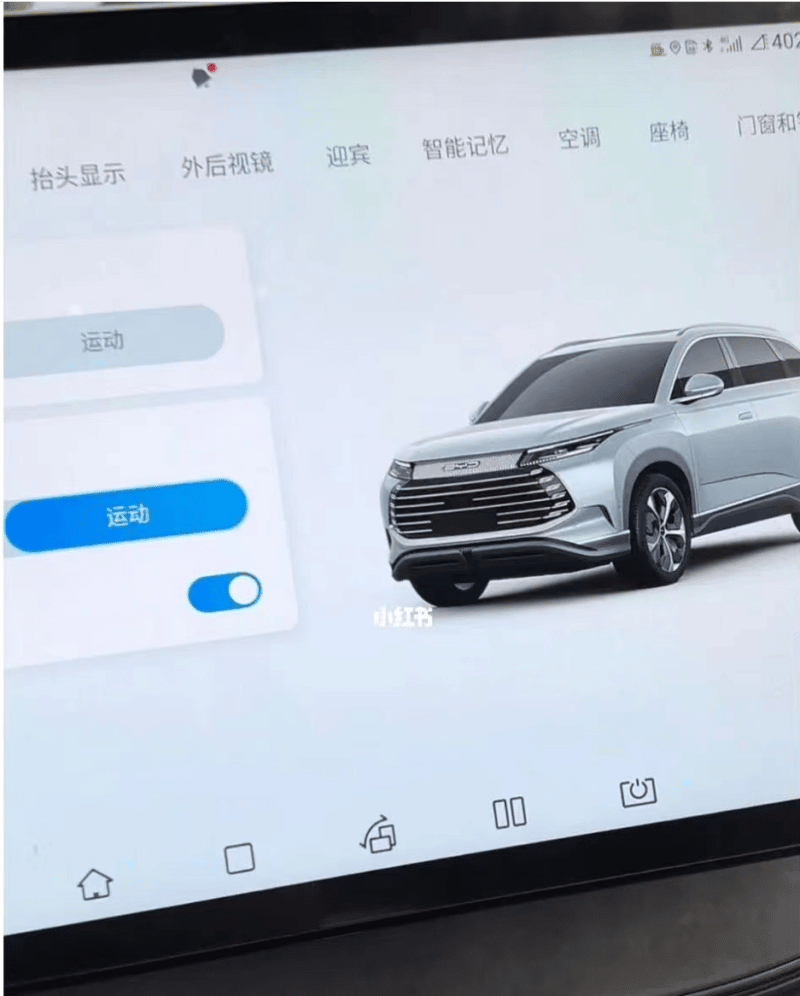 On the shot with the main screen switched on, we can underline that it has nice graphics. We can also see the BYD Corvette 07's image there. We should mention that the BYD Corvette 07 will also be equipped with the DiLink 4.0 (5G) system.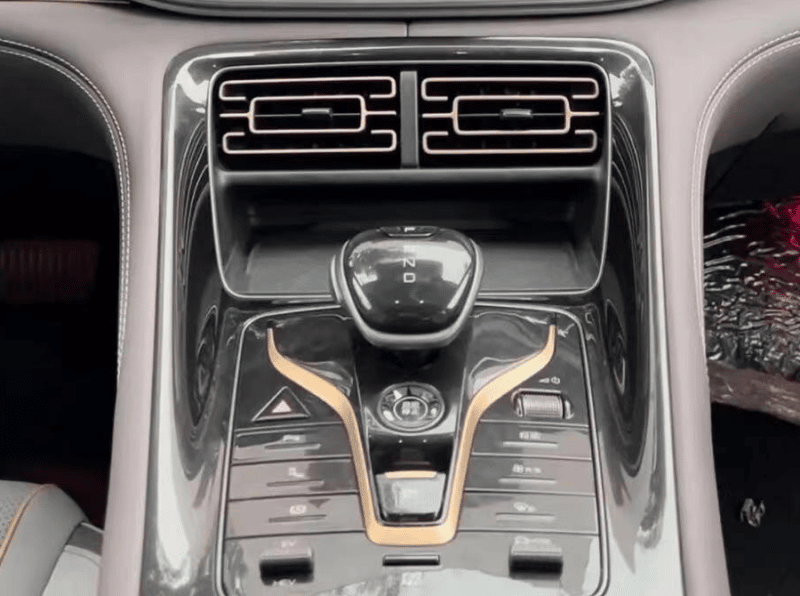 The center tunnel of the Corvette 07 got a monostable gear selector and some hard buttons. Worth mentioning that we can see a switch from EV to HEV mode there. Another fine detail of this BYD SUV is fine bronze trim that is everywhere in its interior.
Previously, BYD was reported to start the Corvette 07's production in May 2022. By the end of the year, it plans to produce 61,700 Corvette 07s. We will keep an eye on this exciting SUV, so stay tuned!