The new BYD Detroyer 05 will launch on the Chinese car market in March. The Destroyer 05 is a compact sedan. It is the first car of BYDs new Warship-series, compromised of EVs and PHEVs, and aimed at a young audience.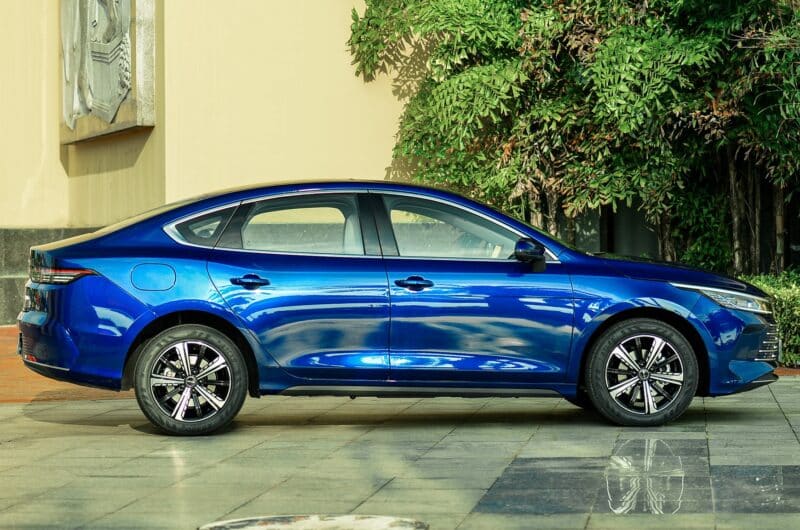 The Destroyer 05 has a streamlined sedan coupe shape. Surely attractive, but the design doesn't really match with the rather aggressive 'Destroyer' name. No need for naval guns and such, that's for sure, but a bit more anger would have helped. BYD calls the design language 'marine aesthetics'. Size: 4780/1837/1495, with a 2718 millimeter wheelbase.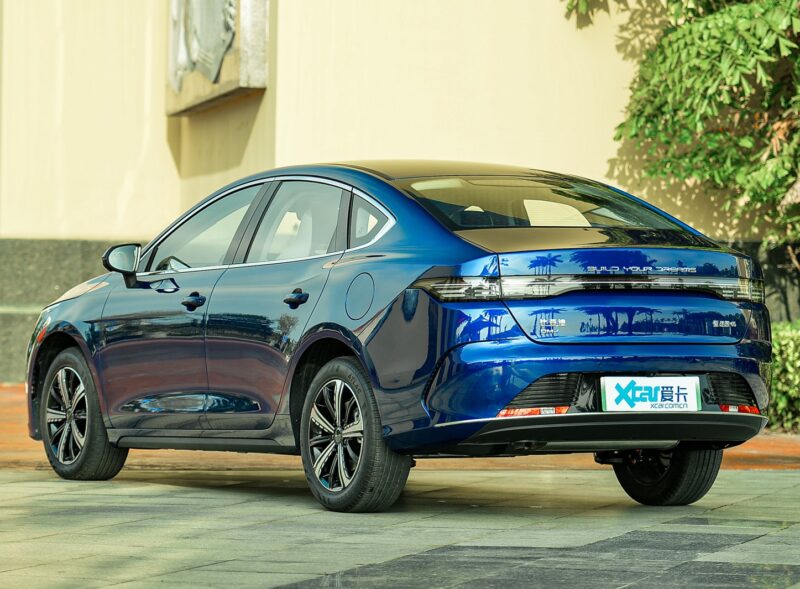 The BYD Destroyer 05 is powered by BYD's new DM-i 'super hybrid system'. It combines a 1.5 liter naturally aspirated petrol engine with an electric motor and a Blade battery. The petrol engine has an output of 110 hp and 135 Nm. BYD hasn't confirmed the combined output of the hybrid system yet, but other BYD cars using the same power train have a combined output between 180 hp / 316 Nm and 197 hp/325 Nm. So we may expect the output of the Destroyer 05 to be within that range. BYD did claim a fuel consumption of 1.58L/100km for a 1000 kilometer maximum range.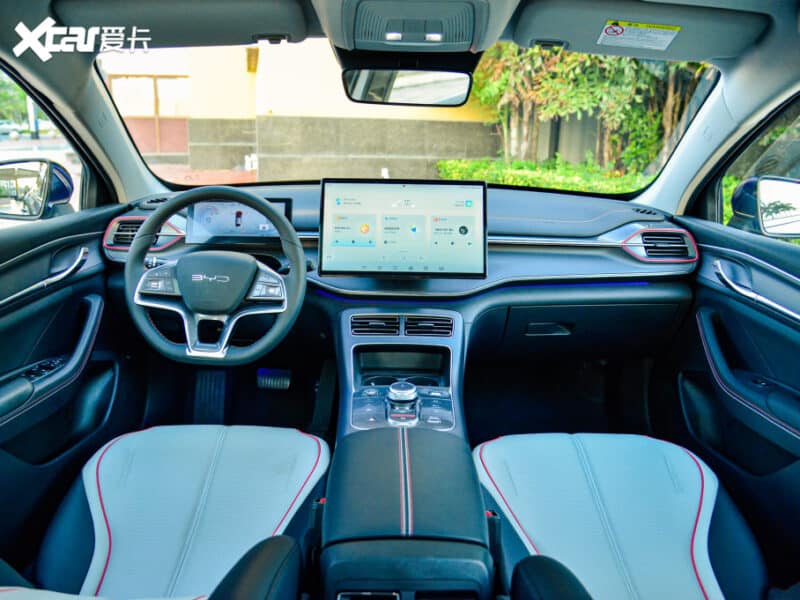 The interior looks modern and cool, with red detailing and nice design details like the door handles that morph into the door trim. The instrument panel has a diameter of 8.8 inch and the main touch screen is 15.6 inch. This screen can rotate from landscape to portrait.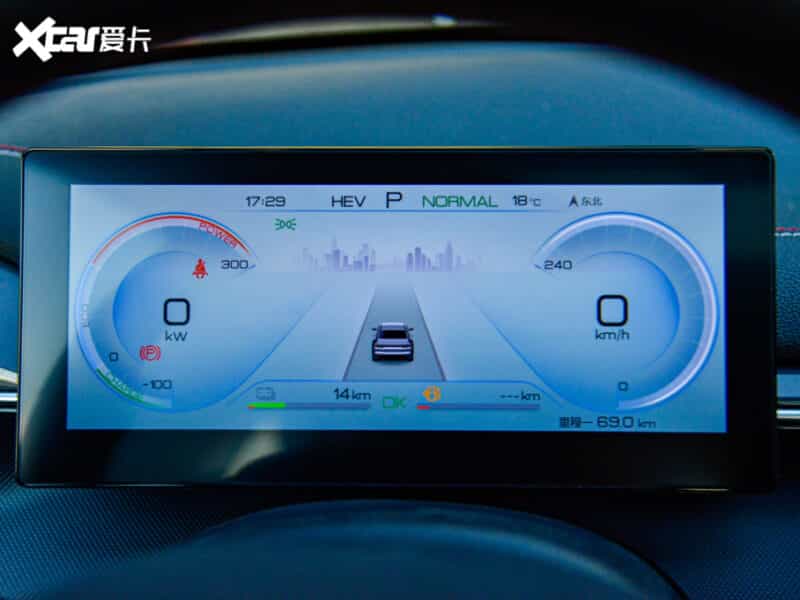 Both screens look great with very sharp graphics.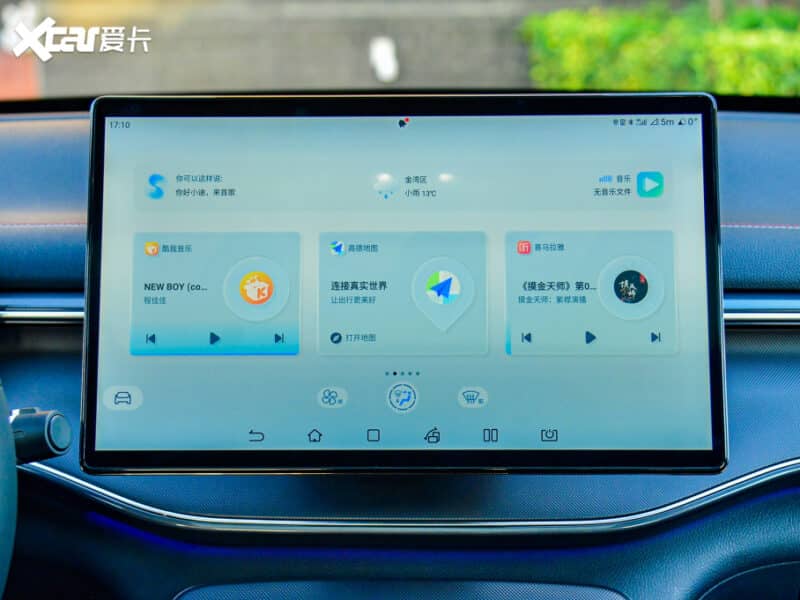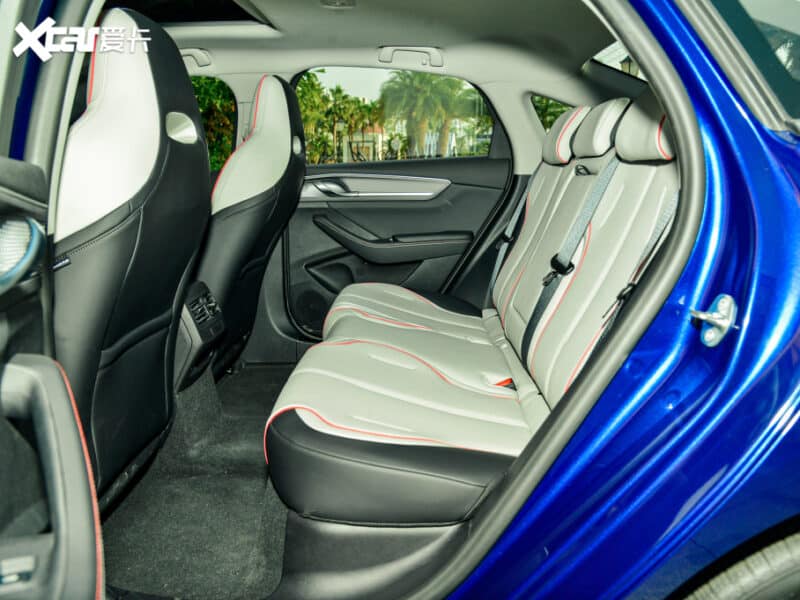 The seats are sporty and there is a lot of space for the legs in the back. The Destroyer 05 is a front-wheel drive car so there is no center tunnel to speak of.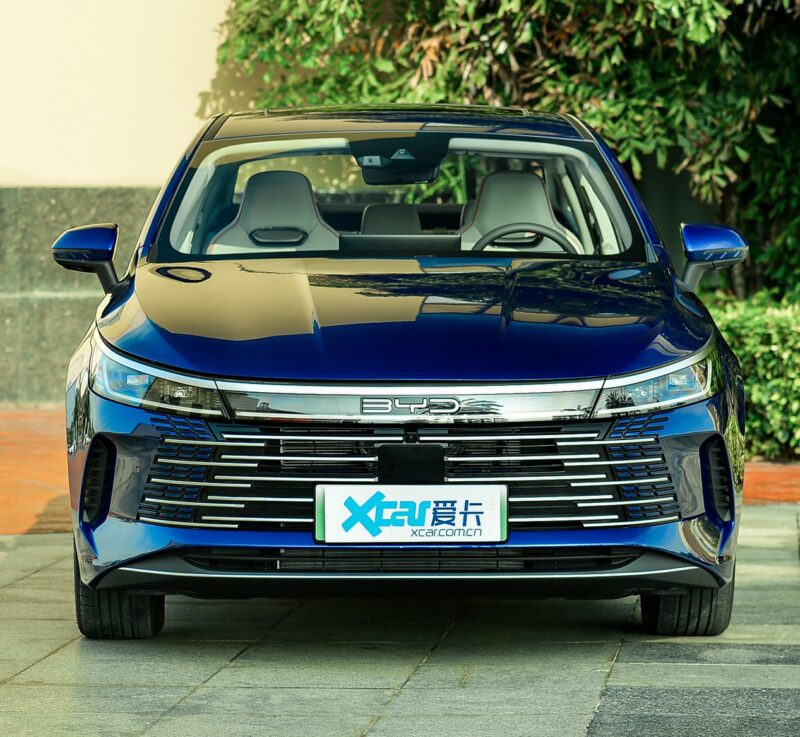 Lights are beautifully integrated in the top end of the grille. The BYD Destroyer 5 will costs between 120,000 and 150,000 yuan ($18.900 – 23.660).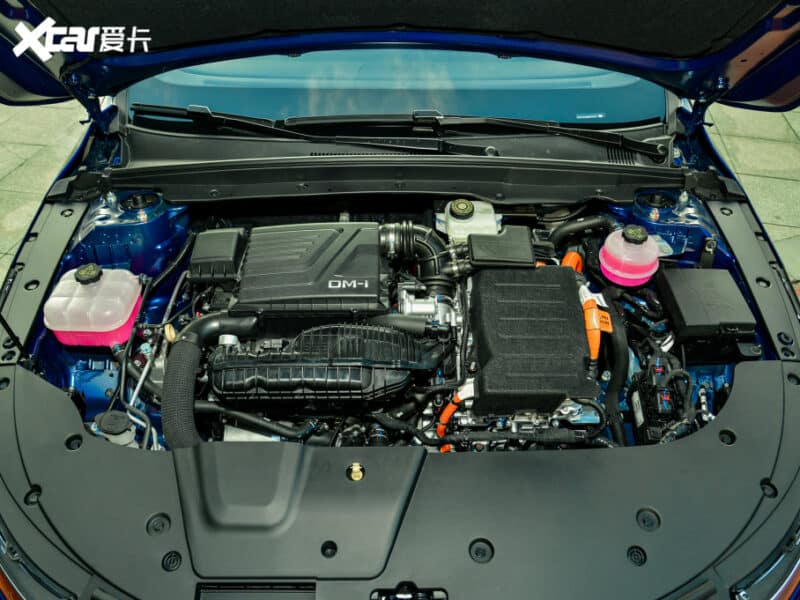 Uncovered engine bay is nearly full.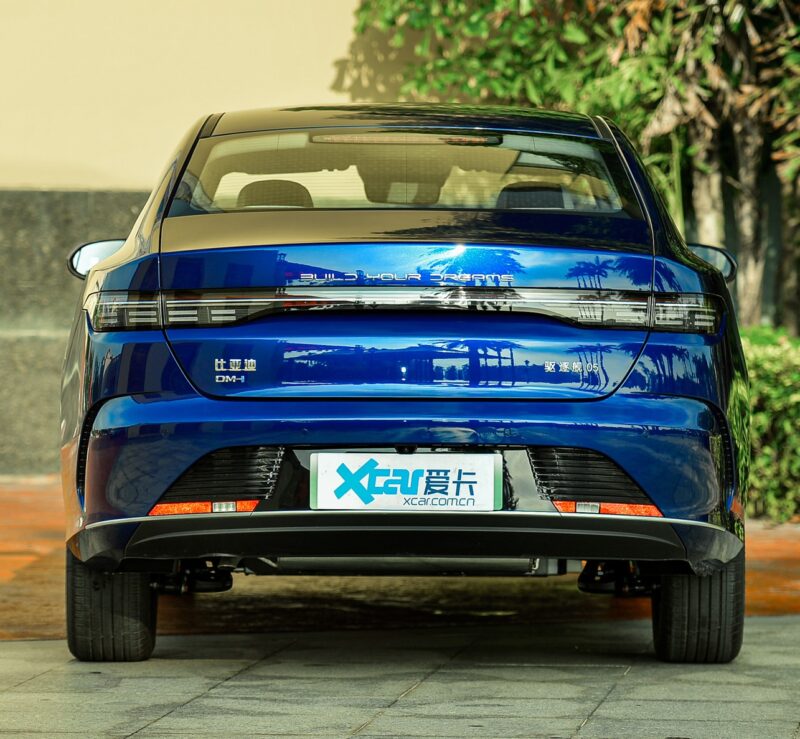 The light bar is pretty again but narrow design necessitated additional light units in the lower bumper, which look a bit odd. In any way, the BYD Destoyer 05 seems to be an interesting vehicle with a innovative power train and tech. We will update this story when more information on specs and price becomes available.