The price range of the Wuling Mini EV Cabrio was exposed in China. This cool and small convertible EV will cost up to 102,800 RMB (14,660 USD) in China. It is a lot for a 3-meter car. Anyway, let's get to know the Mini EV Cabrio better.
What Do We Know About Wuling Mini EV Cabrio?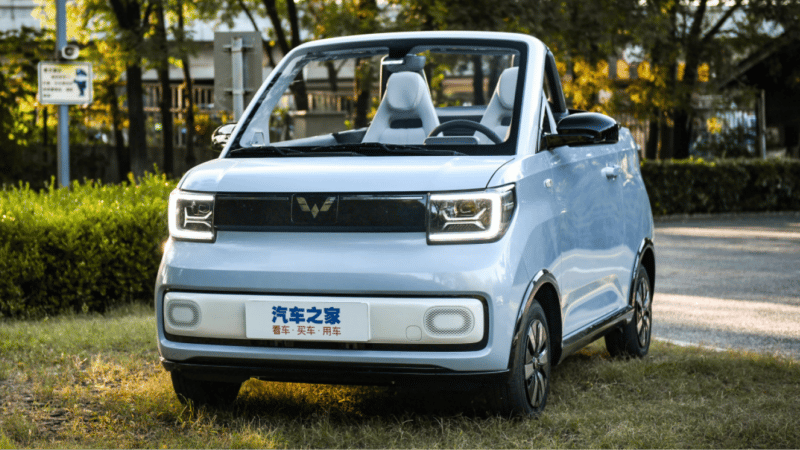 The Mini EV Cabrio is an electric convertible with two seats. In terms of exterior, it generally stays in line with the Mini EV Game Boy edition, but with one huge exception. Of course, we are talking about convertible roof. It goes in standard black or optional red. The Mini EV Cabrio got big blocky lights, wide A-pillars, and roll bars behind the seats.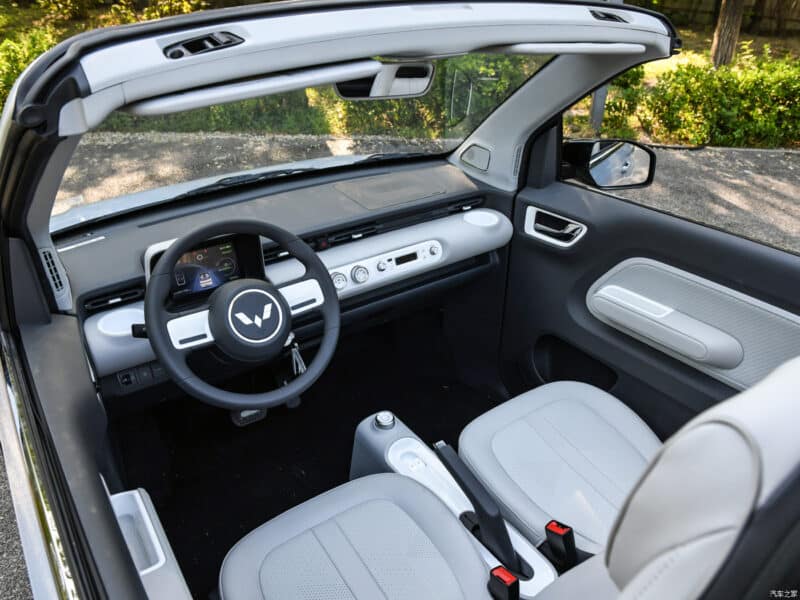 As for the interior of the Mini EV Cabrio, it also stays in line with the hatchback. It has a slightly different instrument panel screen. The center panel, door cards, the steering wheel and the center tunnel look the same.
As for the size, it is very close to the Mini EV hatchback. Its exact dimensions are 3059/1521/1614 mm with a wheelbase of 2010 mm. A single electric motor on the rear axle for 30 kW (41 hp) and 110 Nm powers the Mini EV Cabrio. As for the battery, it is LFP made by Guangzhou Great Power Energy & Technology with a capacity of 26.5 kWh. With it on board, the Mini EV Cabrio has a range of 280 km (CLTC). It is 20 km less range than the hatchback with the same battery.
Wuling Mini EV Cabrio Price Range Exposed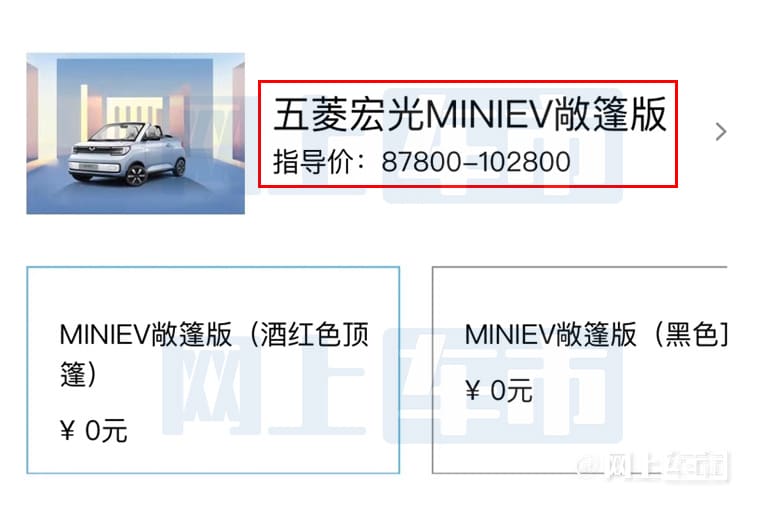 As mentioned, the price range of the Mini EV Cabrio was exposed in China. According to Chinese media, it will be between 87,800 – 102,800 RMB (12,520 – 14,660 USD). It costs 30,000 RMB (4,280 USD) more than the Mini EV hatchback top version. That's a lot amount of money for such a small vehicle in China.
Worth mentioning that this convertible vehicle is positioned at young folks living in sunny places. So this vehicle looks like a good choice for young enthusiasts. Wuling will launch the Mini EV Cabrio on September 25. Moreover, Wuling will select the first batch of 200 customers on September 21 to deliver the vehicles within 90 days of purchase. More than 150,000 customers have taken part in this lottery reservation mode. We will keep an eye on it, so stay tuned!