This is the new Hyundai Lafesta N Line, a sporty variant of the Hyundai Lafesta sedan. The N Line features a body kit with bigger bumpers and side skirts, a black grille, a faux air scoop in the hood, matte black paint, and a big wing on the back.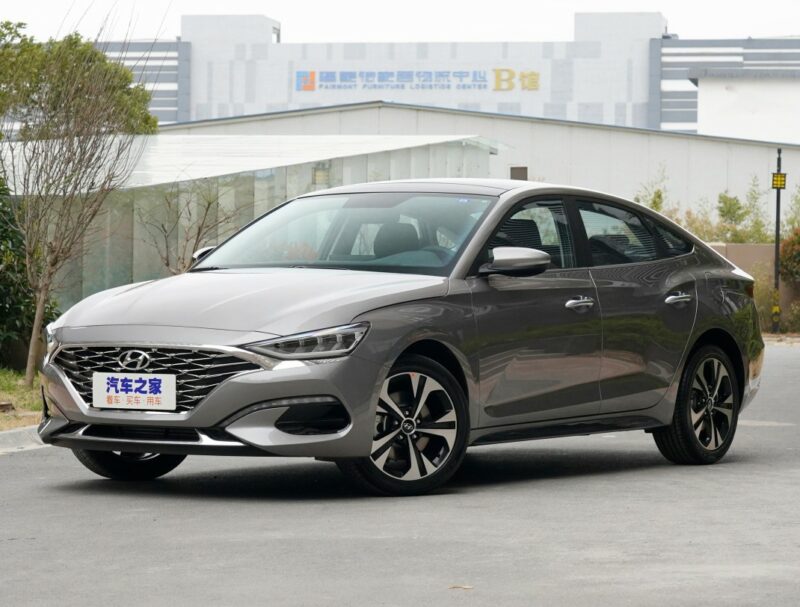 This is the Lafesta base model.
The Hyundai Lafesta is a China-only sedan, manufactured by the Beijing-Hyundai joint venture. This once successful JV has been struggling for many years. They first missed the SUV craze and then the EV boom. The joint venture still doesn't make any dedicated electric cars, which is as crazy as it sounds. The Lafesta is a compact sedan positioned between the Hyundai Elantra and the Hyundai Sonata. Production started in 2018. Currently, there is just one engine available: a 1.6 turbo with 190 or 204 hp, mated to a 7-speed DCT. Price starts at 133.800 yuan (18.450 USD).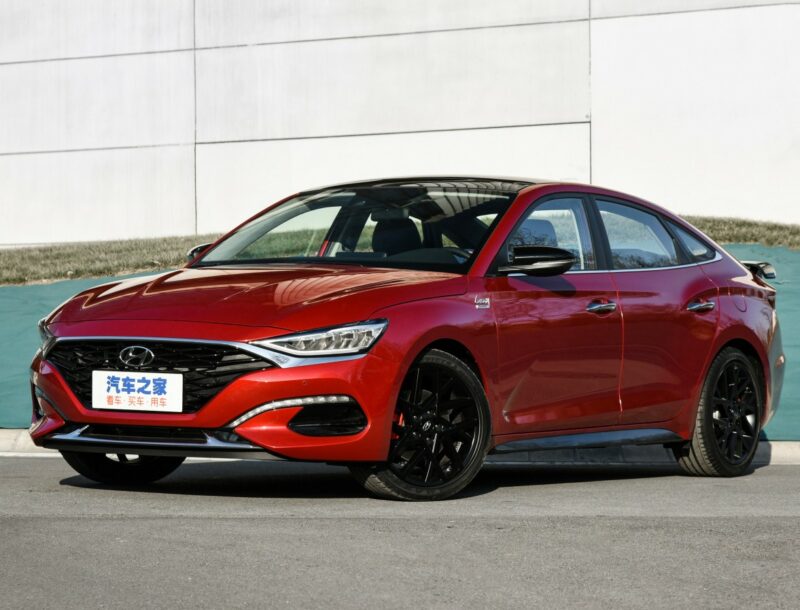 Interestingly, Hyundai already sells a sporty Lafesta. The Lafesta Luxury Sport has a wing on the back too, but a smaller one, and the body kit is less impressive too. The Luxury Sport can be had in any color, whereas the N Line is matte black only. The Luxury Sport uses the 204 hp motor.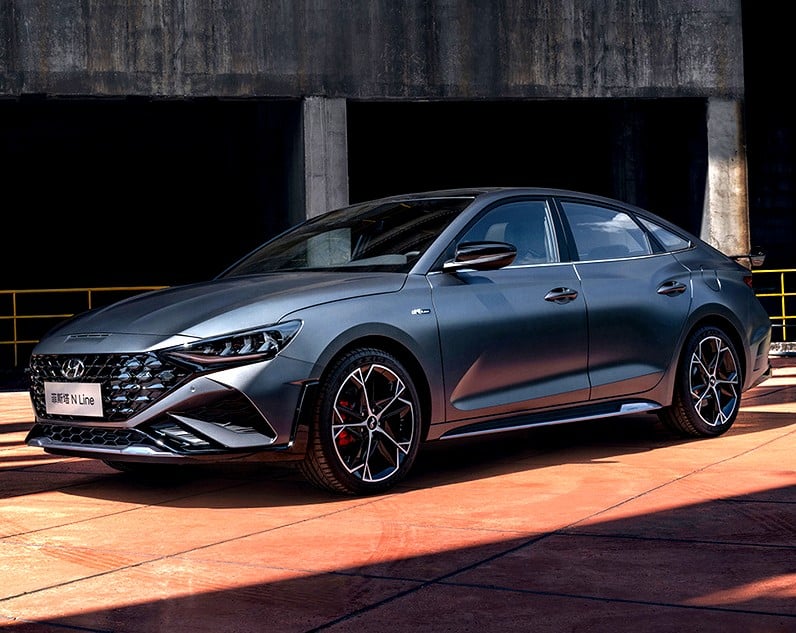 The N Line could be seen as a hardcore version of the Luxury Sport. Hyundai really tries hard with this one. Note the winglets in the bumper, the black honeycomb grille, the wide side skirts, and the black mirrors. The biggest news: the N Line gets a new 1.5 turbocharged engine with 200 hp. Oddly, that is four horses less than the strongest 1.6 turbo. Hyundai hasn't disclosed the torque number of the new engine yet, so we can't compare them any further for now.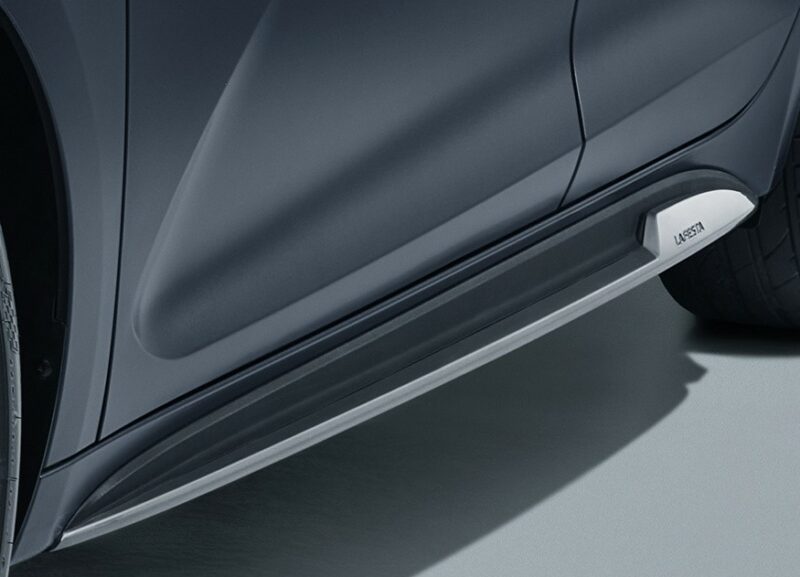 Some more details: alu-look side skirts with Lafesta branding.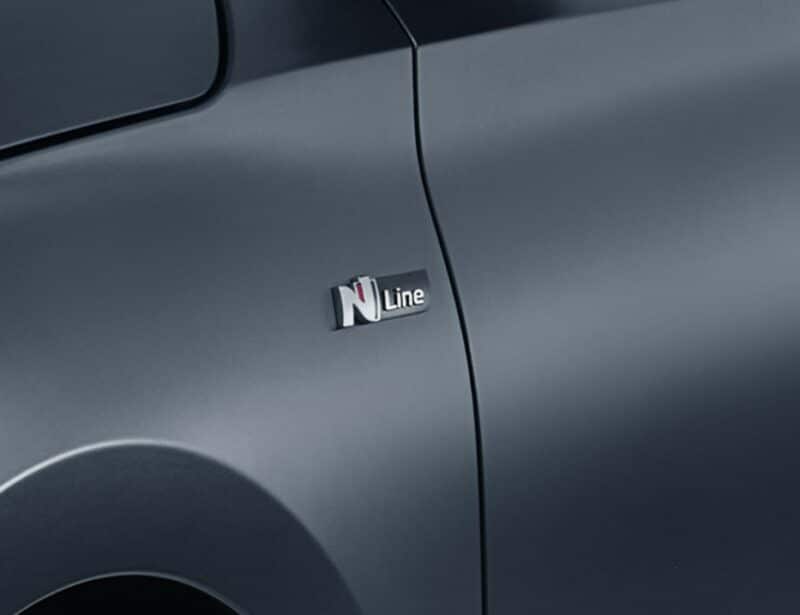 N Line badge on the front fender.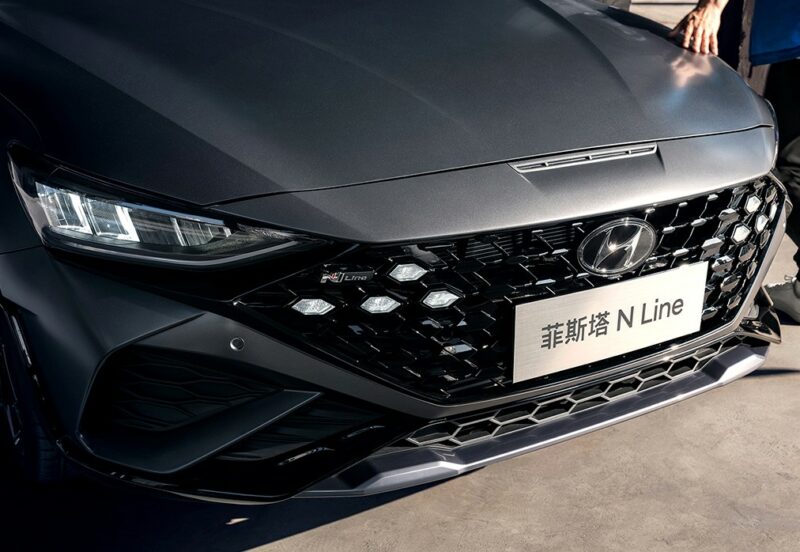 The fake air scoop. It's been a while since we saw a fake scoop on a new Chinese car. Very old school.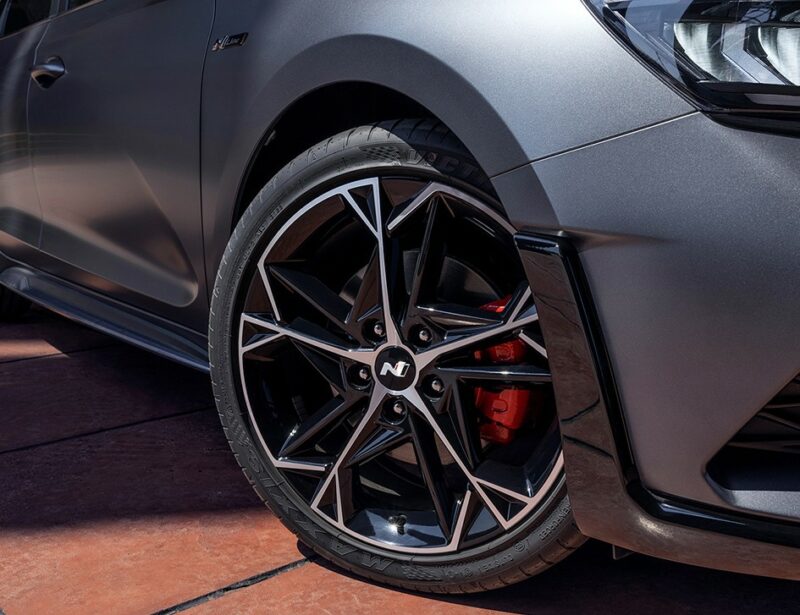 N-branded alloy wheels and red brake calipers.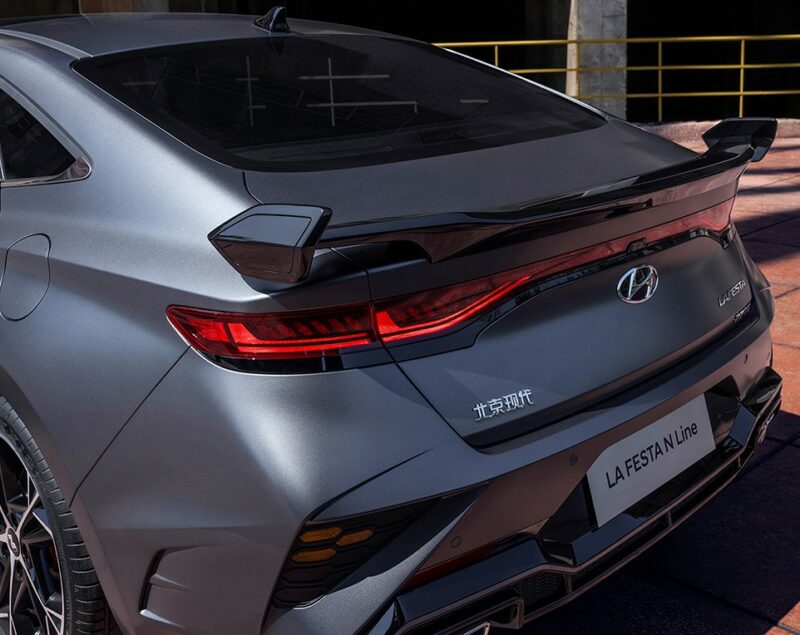 And there is the wing! Large and sculpted, like a race car.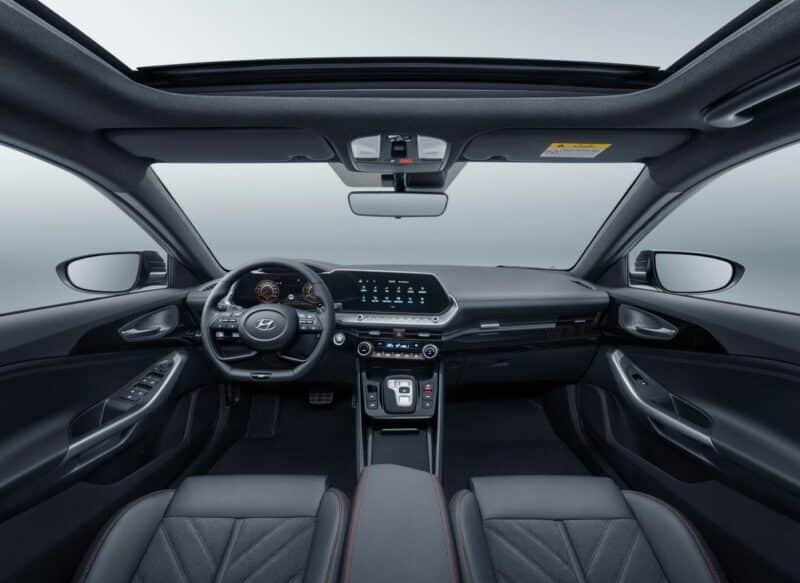 The interior gets an update that we will see on the whole Lafesta range. With a new twin 10.25 inch instrument panel and infotainment system. The center tunnel is new too. The gear lever is gone, replaced by a set of buttons.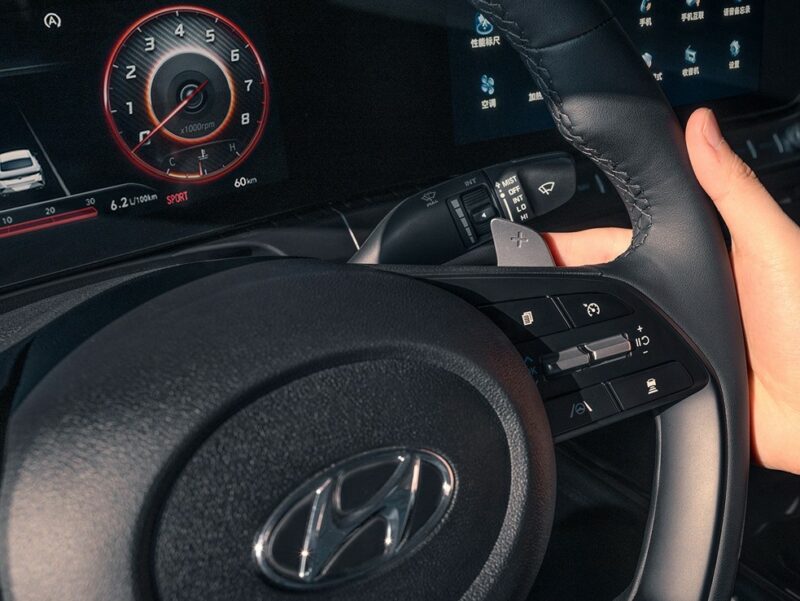 Flappy pedals in a Hyundai. That's a first for China.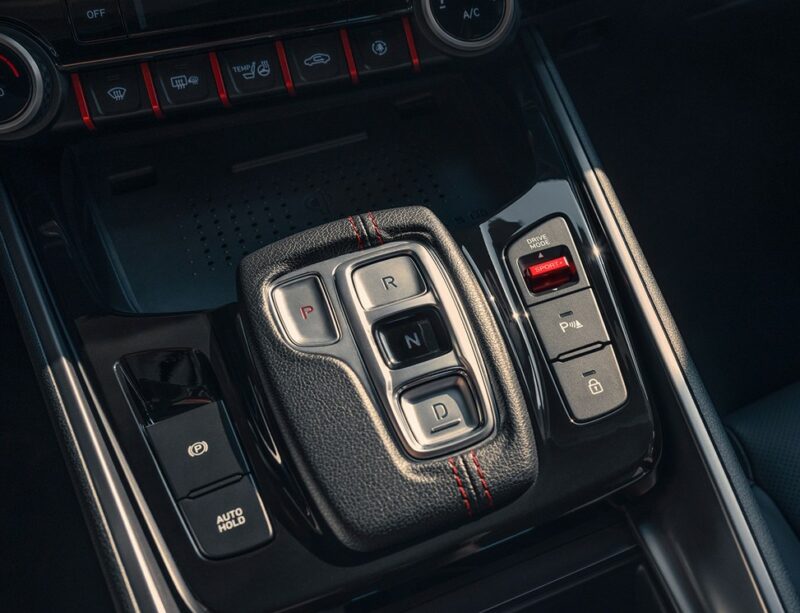 The N Line has a Sport drive mode.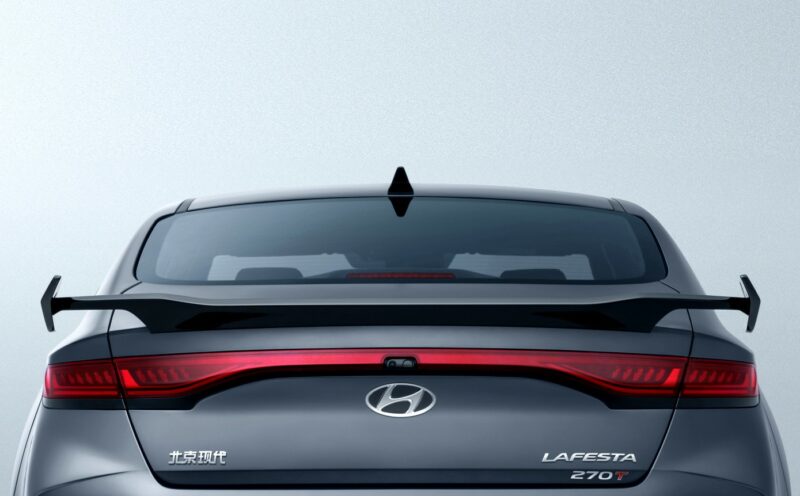 The Beijing Hyundai Lafesta N Line will launch on the Chinese car market early next month. We will be back by then with the full specs and prices.