Spy shots showing the upcoming Geometry M2 testing in China. The M2 is an electric mini for the Chinese car market. Its main target is the extremely successful Wuling Mini EV. Geometry is an EV brand under the Geely Group. They are not the only one aiming at the Mini EV. Others who went there earlier include the Chery QQ Ice Cream and the Dongfeng Fengguang Mini EV.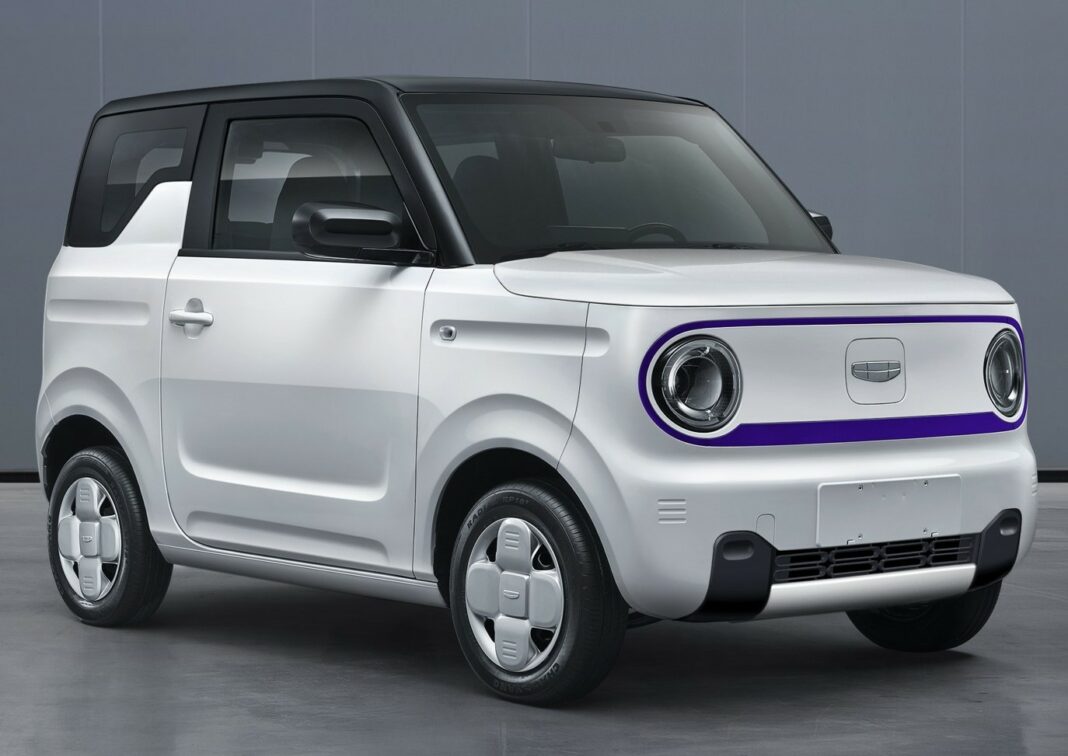 The design of the M2 was revealed by MIIT in September. The Geometry M2 is a two-door four-seat hatchback. It is small: 3065/1522/1600, with a 2015 wheelbase and a 715 kilo curb weight. It stands on tiny 13 inch tires. There are two power options: 20 kW (27 hp) and 30 kW (41 hp). The electric motor is located at the front. The motor is mated to a lithium iron phosphate battery pack of a yet unknown capacity.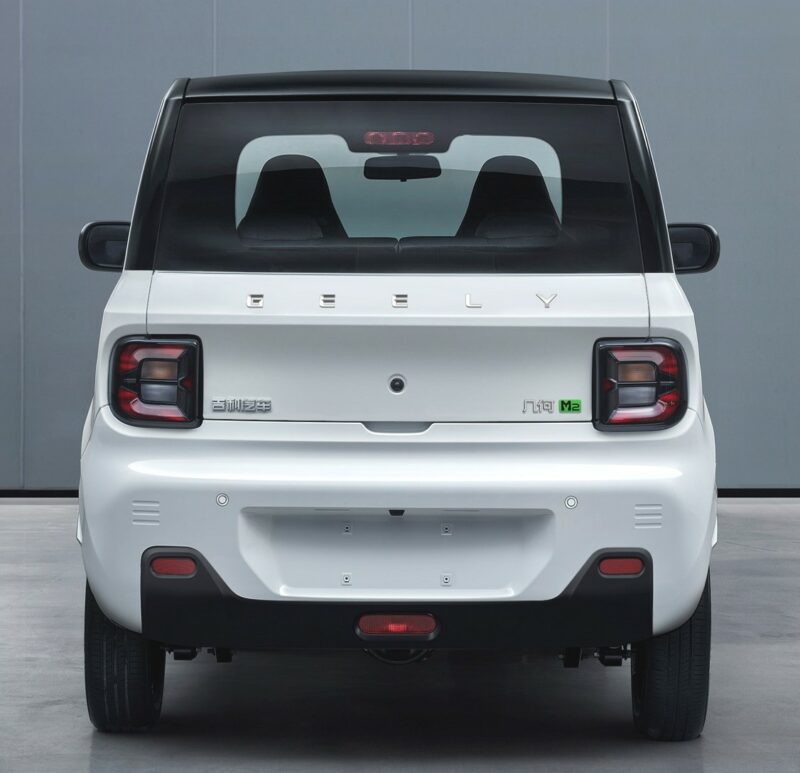 There is something odd going on at the back. Geometry is a standalone brand now, and yet it has GEELY lettering. Other Geometry cars got GEOMETRY there. Not sure why. Perhaps the Geely Group intends to sell the M2 under the Geely name in export markets. The Chinese badges are: left: 吉利汽车, Jílì Qìchē, Geely Auto, this refers to the group. Right: 几何, Jǐhé, the Chinese name of Geometry.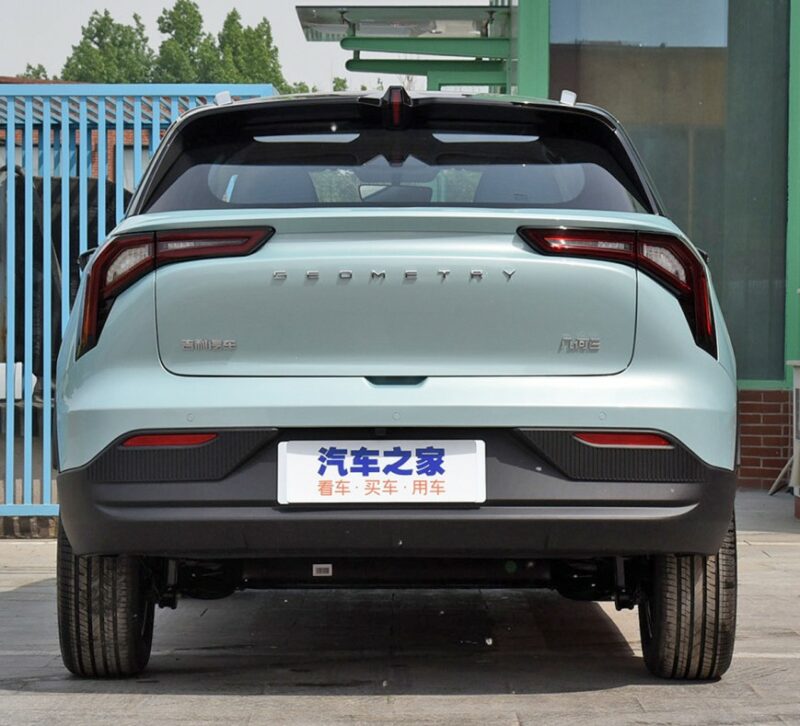 The Geometry E for comparison. Chinese names of the right and left are the same. But is has GEOMETRY instead of GEELY in the middle.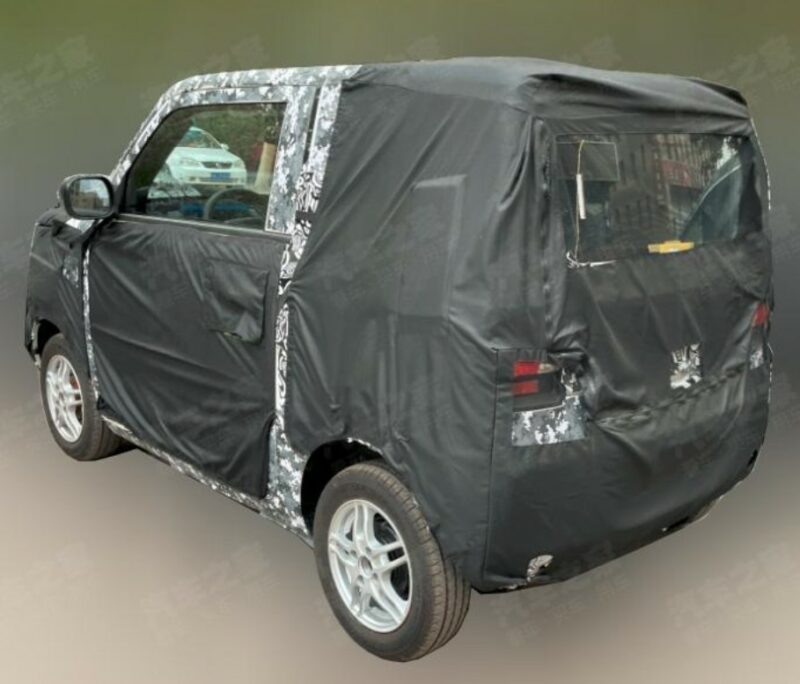 The test car is still heavily camouflaged, indicating development is still underway. Nevertheless, the basics are visible: a boxy design with a short hood, short front- and rear overhangs, and a notable large rear window. The test car has simple five-spoke wheels instead of the aerodynamic wheel covers of the car in the MIIT photos.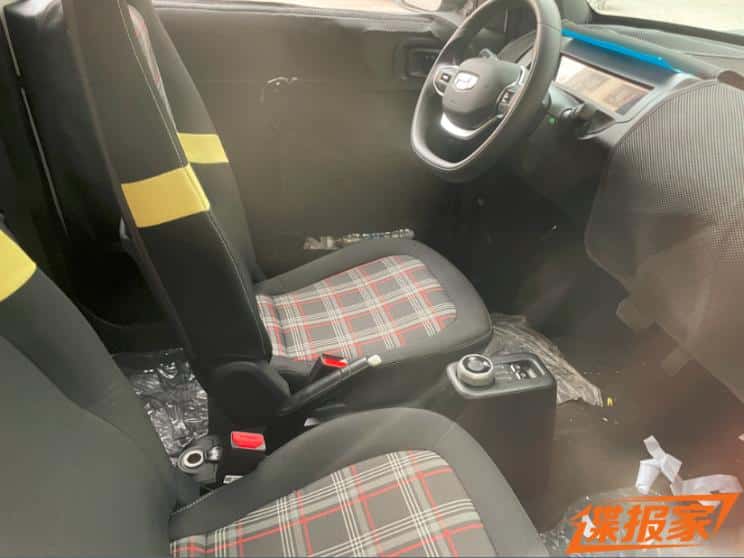 The interior looks very simply, even for a car in this segment. Lots of black plastics, a very basic center 'tunnel', and and old-school mechanical handbrake. The seats are kind of hip, with a tartan seat and a black back, with yellow stripes on the sides. It has a digital instrument panel that is wider than on most competing cars. There doesn't seem to be another screen in the center, but we can't be totally sure.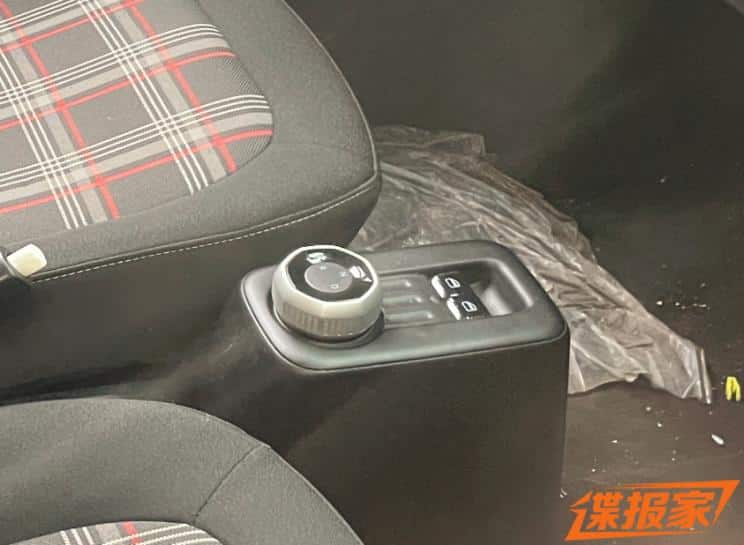 The drive selector and the switches for the side windows.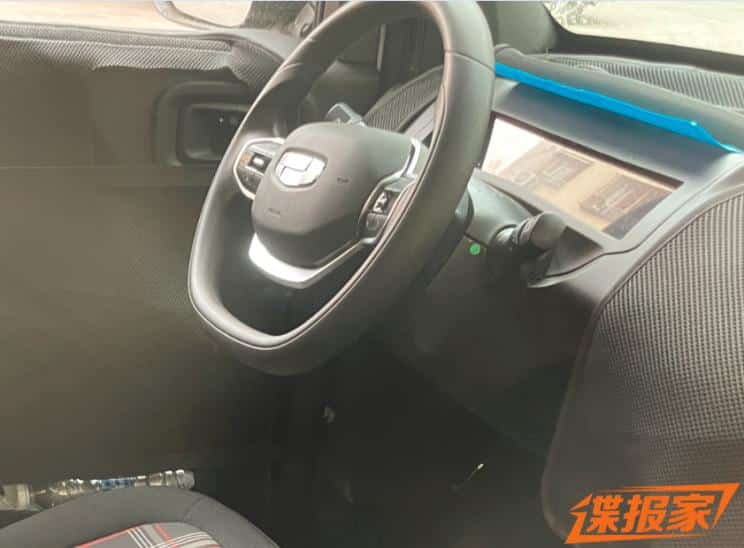 Geometry logo on the wheel. The instrument panel is oddly angled, it lies almost flat. It is also fully integrated in the dashboard. Most of this kind of small EVs use a setup with a free-standing straight-up screen than is much smaller. Geometry goes a different way here.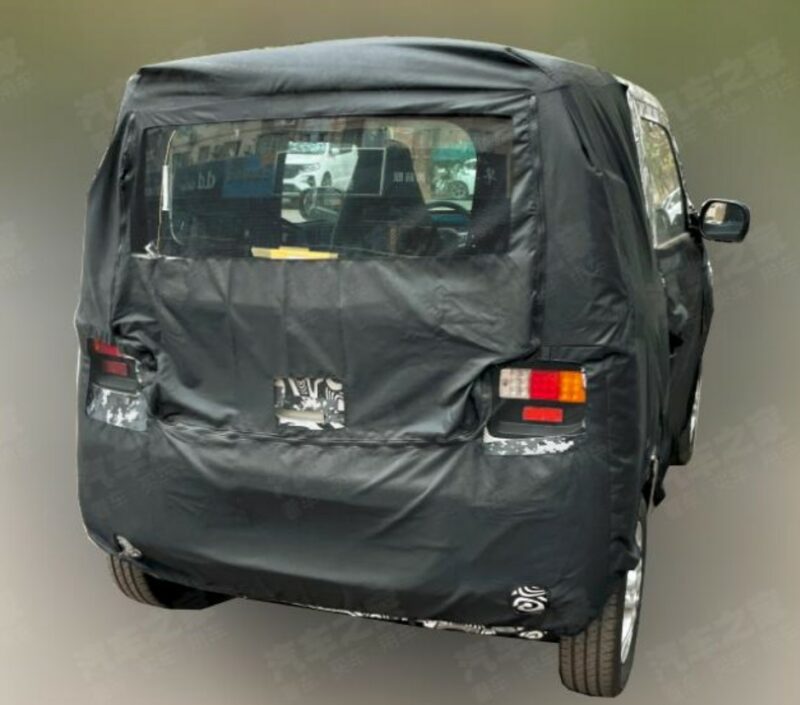 The Geometry M2 will debut in late November in the 2022 Guangzhou Auto Show, if Covid permits. Launch on the Chinese car market is scheduled for Q1 2023.