This is the new Geometry M2, an electric mini for the Chinese car market. Its main target is the extremely successful Wuling Mini EV. Geometry is an EV brand under the Geely Group. They are not the only one aiming at the Mini EV. Others who went there earlier include the Chery QQ Ice Cream and the Dongfeng Fengguang Mini EV.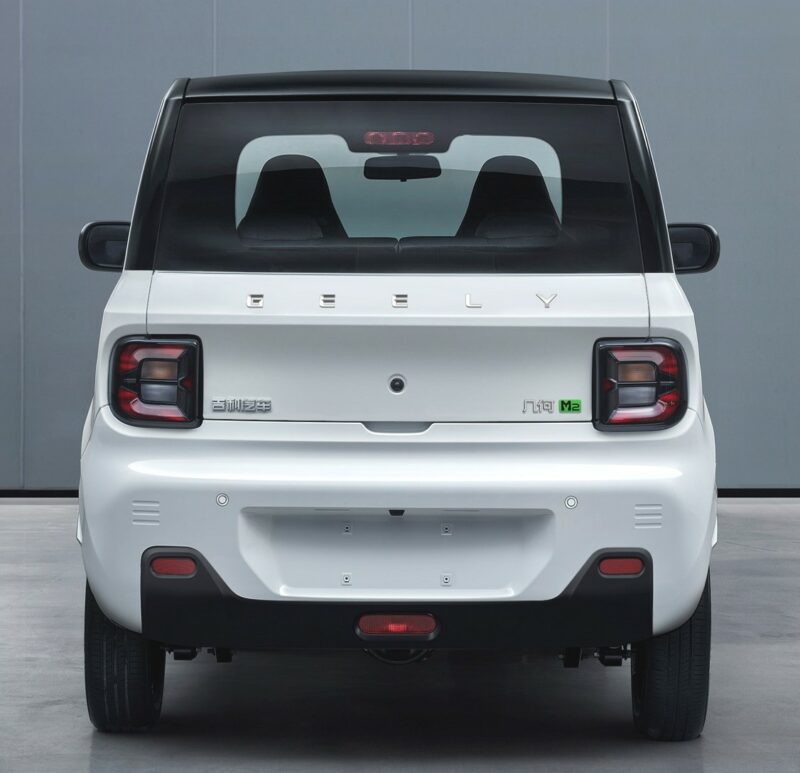 The Geometry M2 is a two-door four-seat hatchback. It is small: 3065/1522/1600, with a 2015 wheelbase and a 715 kilo curb weight. It stands on tiny 13 inch tires. There are two power options: 20 kW (27 hp) and 30 kW (41 hp). The electric motor is located at the front. The motor is mated to a lithium iron phosphate battery pack of a yet unknown capacity.

There is something odd going on at the back. Geometry is a standalone brand now, and yet it has GEELY lettering. Other Geometry cars got GEOMETRY there. Not sure why. Perhaps the Geely Group intends to sell the M2 under the Geely name in export markets. The Chinese badges are: left: 吉利汽车, Jílì Qìchē, Geely Auto, this refers to the group. Right: 几何, Jǐhé, the Chinese name of Geometry.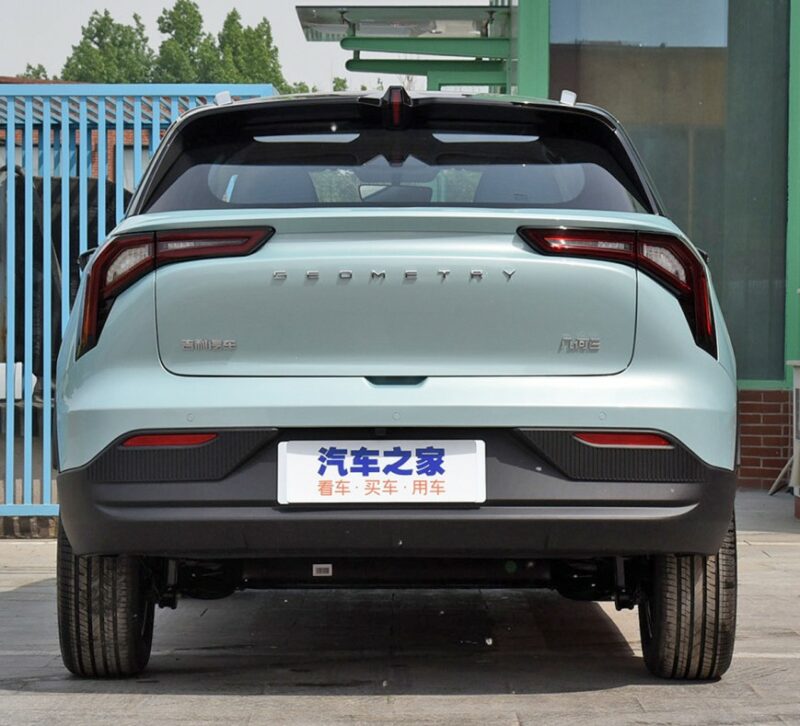 The Geometry E for comparison. Chinese names of the right and left are the same. But is has GEOMETRY instead of GEELY in the middle.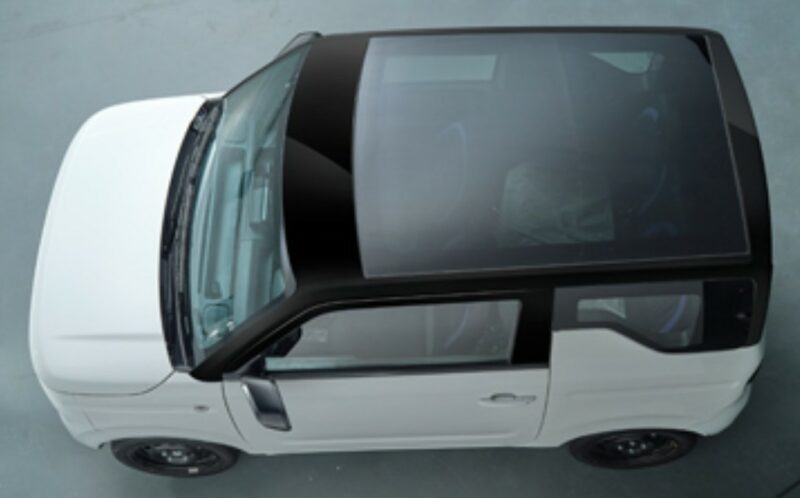 The M2 on super cool steel wheels. The panoramic roof is enormous, covering almost the entire roof section. That'll be an USP for the Geometry for sure. The image also shows two individual seats in the back. At the dashboard we can just see a screen in front of the passenger. The screen for the driver is likely located atop the steering column.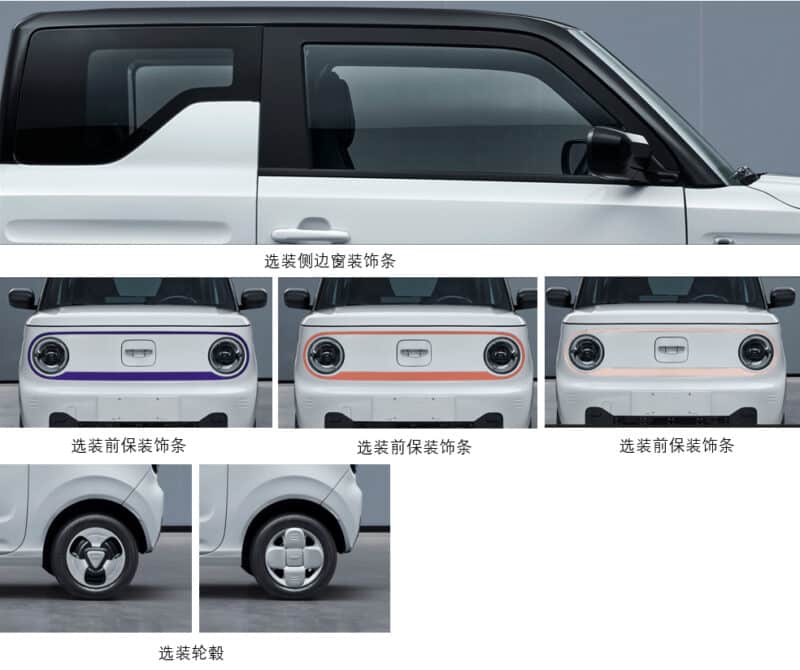 Buyers can spec the Geometry M2 with a different color surrounding the front. The round headlights are retro-cool. The charging point is at the front behind the silver Geely logo. This logo is the same as on other Geometry cars. The M2 will launch on the Chinese car market in late Q4. Public debut is expected for the Guangzhou Auto Show in November.