On November 18, the Chongqing Innovation Center of the Beijing Institute of Technology released a prototype of a manned two-seater flying car in Beijing. According to reports, the flying car was jointly developed by the Chongqing Innovation Center of the Beijing Institute of Technology, Cool Black Technology (Beijing ) Co., Ltd., and Chongqing Municipality.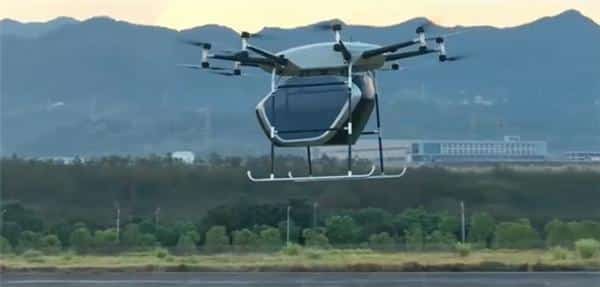 Developed by a team led by Xiang Changle, a lecturer at the Chinese Academy of Engineering, the flying car prototype adopts a split configuration of three independent parts. This includes an autonomous vertical take-off and landing aircraft, a smart control cockpit, and an automatic driving chassis.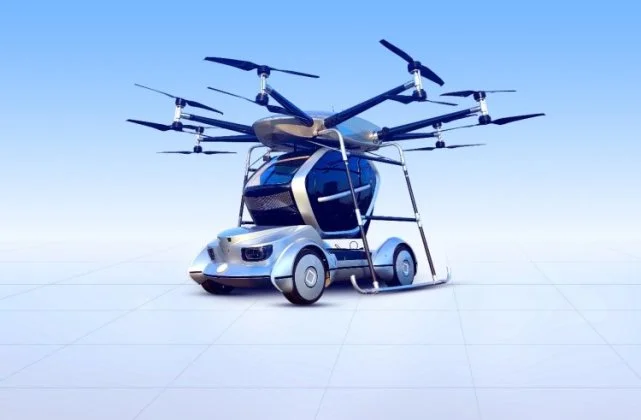 According to the developers, the carriage system is built to make air-to-ground exit seamless. With precise location, guidance, and docking technologies, the different parts of the flying car can be altered, making it easier for drivers/pilots to switch between land and air modes.
The flying car project is still in its initial stages, and road and air demonstrations will soon begin in Chongqing. The maximum take-off weight of the flying car is 650 kg, and there are two configurations of 6 ducts and open 8 shafts and 16 rotors, with a net load of 280 kg.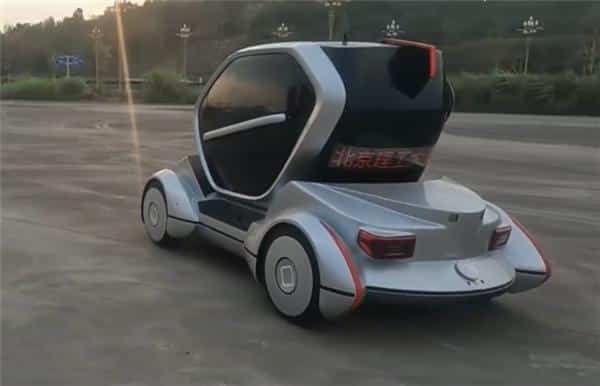 The self-driving chassis adopts a full-size in-wheel motor, and four-wheel drive chassis, while the smart control cockpit houses controls responsible for driving, automatic driving, steering, and other motion controls. The maximum load capacity of the flying car is higher than 500 kg, and the maximum speed is locked in at 80 km/h.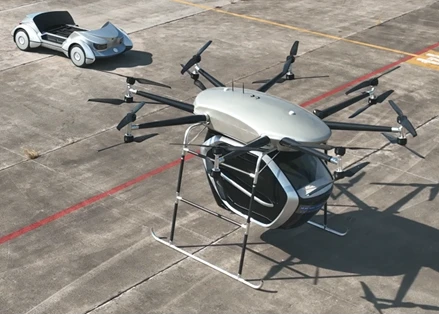 Through accurate perception positioning, chassis trajectory planning, and driving control, the chassis and cockpit or cockpit and aircraft are precisely aligned and automatically docked and locked. When this happens, drivers/pilots can switch between air or land mode.
Unlike the XPeng Voyager X2, this flying car prototype has three detachable parts. To fly, operators will need the vertical take-off/landing aircraft and a smart control cockpit, while the cockpit and driving chassis are needed for land transportation.
Zhang Jinhua, executive vice chairman and secretary-general of the Society of Automotive Engineers of China, said that the split flying car configuration integrating land and air transport would greatly promote the technological innovation of flying cars.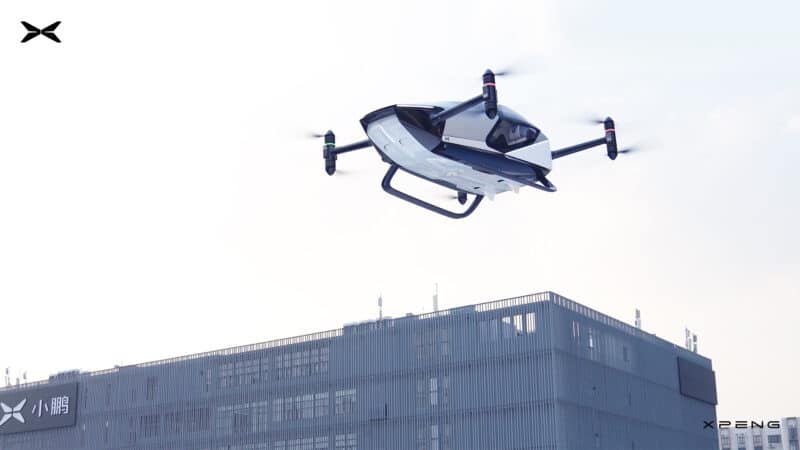 Only recently, XPeng showed off the capabilities of its flying car after its exhibition in Dubai. This new prototype shows that the Chinese are not resting on their oars, which should come as no surprise, as the country has medium and long-term policies backing the research and development of flying cars between 2021 and 2035.
We'll continue to track and bring you the latest developments concerning this flying car.
Sources: Zaker, View.inews