On August 27, Xpeng's backed startup AeroHT reported its flying car, Xpeng X2, completed the flight across the Xiang river in Changsha, Hunan province. The flying car took off from the left bank of the river and landed at Zhoutou Square, covering a distance of 1.5 km, spending 4 minutes in the air.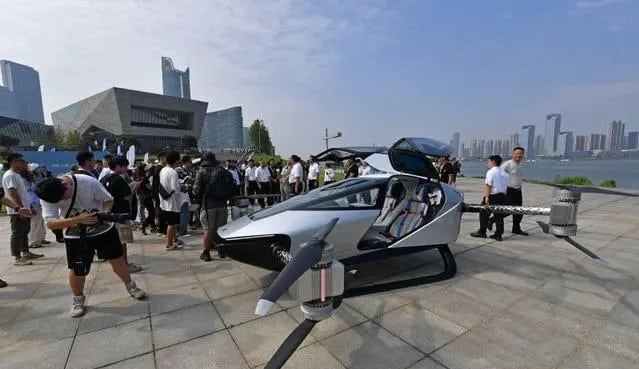 AeroHT was founded in 2013 by Zhao Deli with financial support from Xpeng CEO He Xiaopeng. The company's name was initially Heitech and only recently was changed to AeroHT. Their first-gen flying car debuted back in 2016, and in 2020, Heitech launched its fifth generation. In 2021, Xpeng Heitech completed Series A financing of over 500 million USD.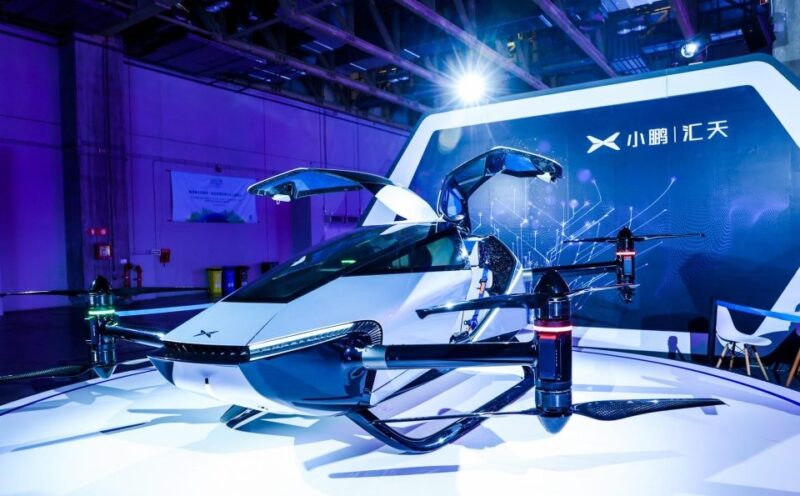 The X2 was initially launched as Voyager 2 (旅航者X2), but according to the official website, it is called Xpeng X2 now.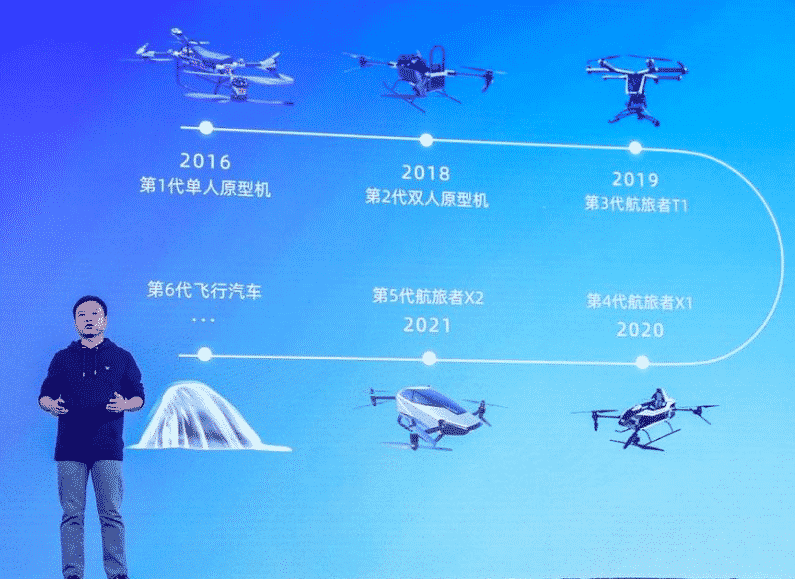 The airframe dimensions of the X2 flying car are (L/W/H) 5172/5124/1362 mm, respectively, and the wheelbase is .. there is no wheelbase. When folded, the dimensions are 4949/2113/2055 mm. The curb weight is 680 kg and it can carry a maximum payload of 160 kg. Xpeng X2 is a two-seater, so it can carry two 80 kg passengers. The body is constructed mainly from carbon materials.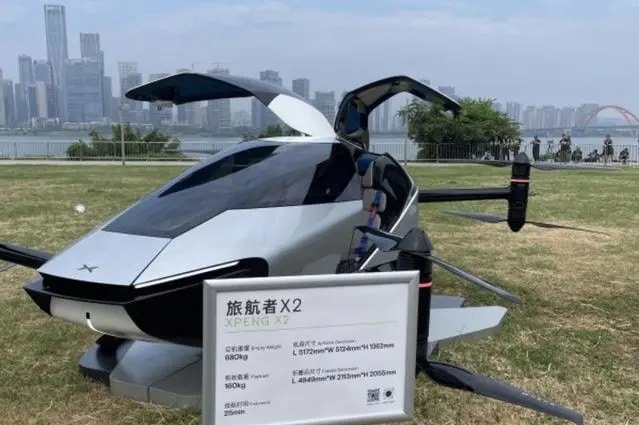 Unlike most consumer drones, which have only four motors, the Voyager X2 is an octocopter- each "arm" has a pair of engines and propellers. This provides extra thrust and adds some redundancy, where the aircraft could maintain flight if one motor fails. If more motors fail, a built-in parachute (hopefully not an optional extra) will help cushion the fall.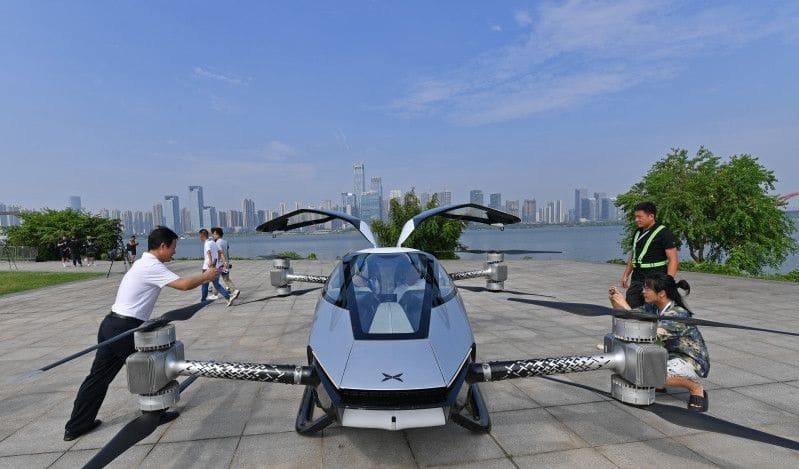 Xpegn X2 flying endurance is 25 minutes. According to the company, the mass-produced version that will hit the market in 2025 will offer an extended-range option.
AeroHT claims this is China's first flying car cross-river flight and a significant milestone in the development of flying car technology. Before cross-river flight, the Xpeng X2 underwent nearly 4,000 test flights. This year, it also experienced flight in various application scenarios, such as urban CBDs, sea areas, and deserts.
In June 2022, patent images of Xpeng's new flying car leaked online, revealing the next-gen eVTOL (electric vertical take-off and landing) aircraft that finally looks more like a car than a drone.
In October 2022, Xpeng X2 completed its international flight debut in Dubai, making headlines and getting recognition outside China.
In January, Xpeng X2 received the conditions flight permit from Chinese authorities, becoming the first crewed eVTOL in China to obtain such a permit.
The eVTOL will start deliveries and mass production in 2025, confirmed Zhao Deli, CEO and founder. The price wasn't revealed yet, but Deli said during an interview that the price range for a flying car would be 800,000 – 1,500,000 yuan (110,000 -205,000 USD).
Editor's comment
Xpeng keeps calling X2 a flying car. Of course, one reason is marketing purposes, but there is another one even more significant.
The policies regulating consumer drones are still in the making in China. If the eVTOLs are to be regulated as large drones, there are rigorous policies regarding flying in open terrain, not talking about urban areas. However, if companies convince the authorities that this is the next evolution step of electric cars and they need to regulate it that way, it would ease a bit their legal department's headache from the regulatory nightmare they are facing.
We will keep an eye on it.