On September 12, XPeng-backed Urban Air Mobility firm – XPeng AeroHT – announced that it will participate in the Gitex Global Technology exhibition billed to take place in Dubai. The company revealed that its electric flying car, the Voyager X2 will be on display at the event.
The Gitex Global Technology exhibition is an annual event that attracts tech innovators, enthusiasts, global industry leaders, and entrepreneurs from all over the world. This year's event is scheduled for October 10 – October 14. Apart from the exhibition, the company will also carry out a compliance verification flight test in Dubai.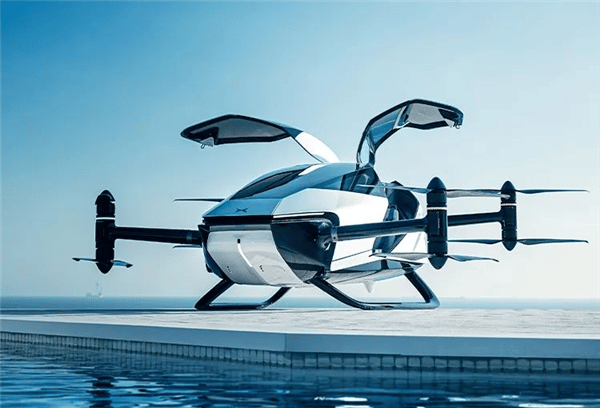 The Voyager X2 is a fifth-generation eVTOL multi-copter aircraft that can seat two passengers. The flying car which is powered by batteries has eight electric motors, eight propellers, a top speed of 130 km/h, and a 35-minute flight time. According to the firm, the flying car has a maximum flight altitude of 1,000 meters and is equipped with fixed-skid type landing gear.
Built for low-altitude flight, the aircraft is capable of autonomous flight, and with multiple sensors, it can land on its own. XPeng AeroHT claims that the vehicle merges the functions of aircraft and cars and can function well on air and on the ground.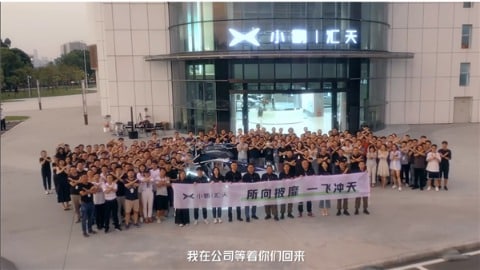 Currently, XPeng AeroHT has obtained permission from the Dubai Civil Aviation Authority, for the Voyager X2 to conduct pre-compliance verification flight tests. At the exhibition show, a small group of people will have the opportunity to experience the flying car for themselves.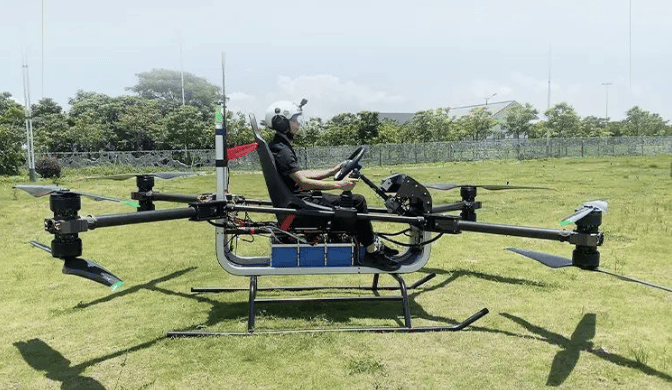 XPeng AeroHT has continually made progress in its goal of building the world's first flying car. The UAM company had promised to deliver a flying car by 2024, and since its inception in 2013, it has conducted more than 15,000 safely manned flights.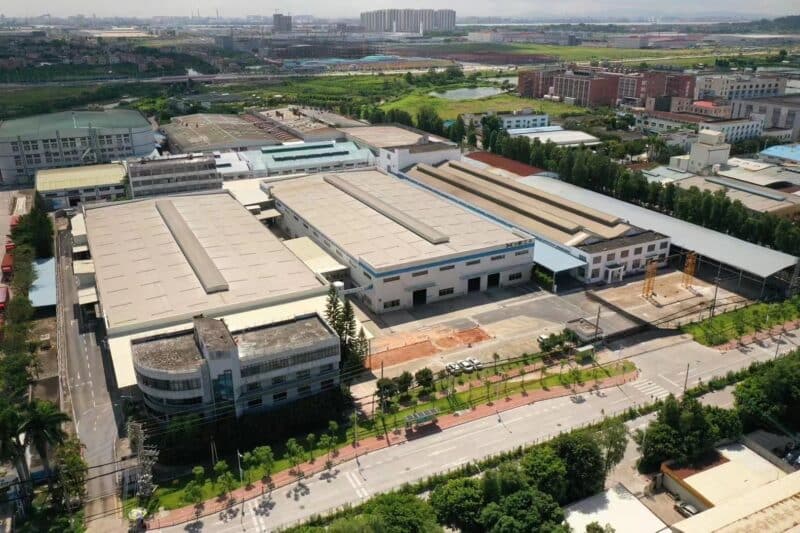 In July, the firm completed its trial production factory based in Guangzhou City. The trial production factory has buildings such as a power test center, a flying car test center, and two trial production workshops. The factory will handle performance tests before mass production, process validation/verification, and trial production. Other activities will include pre-research, machining, and testing of other products.