On October 24, XPeng held its fourth annual 1024 Automotive Technology Day event, where it displayed the latest version of the XPeng AeroHT flying car. The conference, themed "From Foresight to More than Meeting", focused on XPeng's next-generation neural network-based perception architecture, closed-loop AI and data management platform, voice and smart cabin technologies, and the automaker's latest developments in its mobility ecosystem, including the latest Robotaxi, the flying car, and robots.
XNGP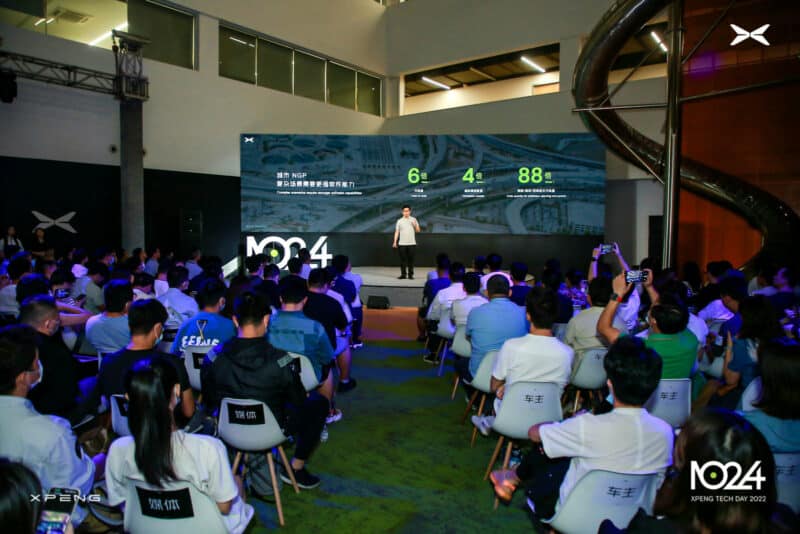 During the launch of the G9 SUV in September, XPeng introduced the XNGP, claiming it was the last step before they launched their fully autonomous driving technology. XPeng hopes to achieve fully autonomous driving by 2025.
At the Tech day event, the automaker announced it had made significant progress, with XNGP expanding to areas not covered by high-precision maps throughout China. According to XPeng, XNGP is supported by significant hardware upgrades, including 508 TOPS of computing power, a dual-LiDAR system, 8-megapixel HD cameras, and a new software architecture XNet, backed by a closed-loop, self-evolving AI and data system.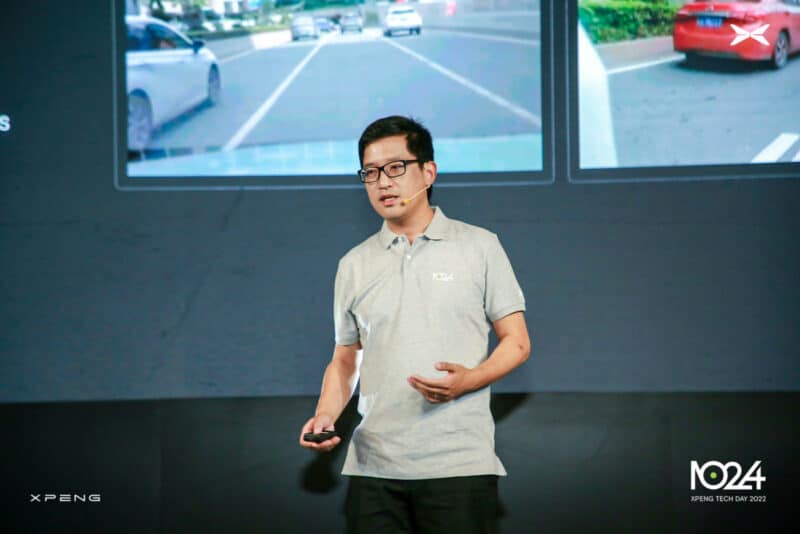 "Our rollout of City NGP (Navigation Guided Pilot) pilot program in September represented a decisive milestone in the second half of the race to the autonomous driving end-game," Dr. Xinzhou Wu, Vice President of Autonomous Driving of XPENG, commented.
"Enhancing customer experience through innovation is our ultimate goal. We are implementing the most advanced driver assistance in mass-produced vehicles in complex urban driving environments, a huge leap forward as we work to build our autonomous driving capabilities. The underlying strength of this holistic platform will support our exponential growth, anticipated in the next phase of the race." he further stated.
XNet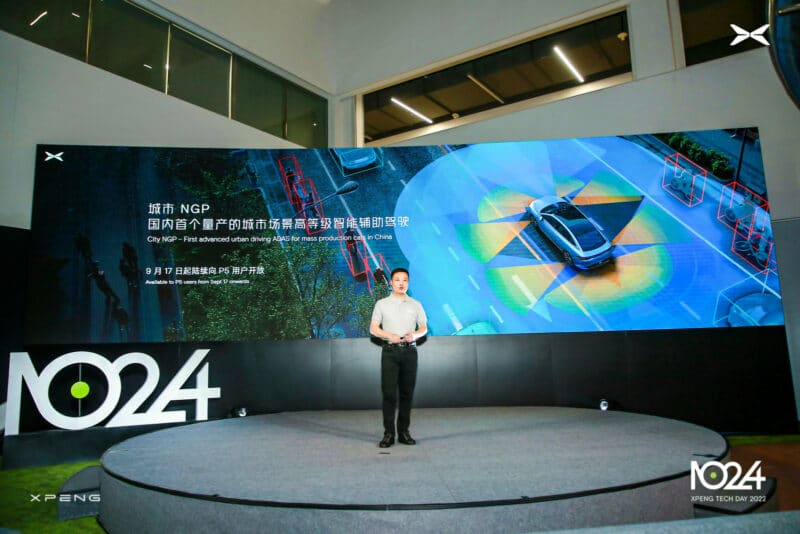 At the Tech Day event, the automaker also revealed its next-generation neural network-based software architecture, XNet. According to the company, XNet uses an in-house developed deep neural network for visual recognition with human-like decision-making capabilities, drawn from data from multiple cameras.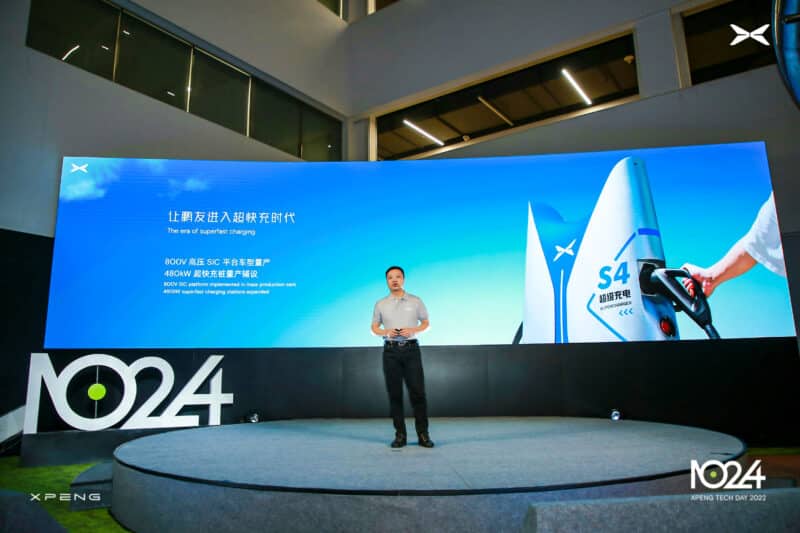 XNet is backed by Fuayo, a large supercomputing center built by XPeng in August. With Alibaba Cloud's intelligent computing platform, the supercomputing capability at Fuyao can reach 600PFLOPS. This means the training efficiency of autonomous driving models is 600 times better, and a model can be trained in 11 hours instead of 276 days. Also, XNet utilizes just 9% of Orin-X chip's processing power, a huge jump from the 122% obtained before.
XPeng AeroHT Flying Car
Also at the event, XPeng unveiled the latest iteration of its electric vertical take-off and landing (eVToL) flying car. The major difference between this version and the last is that it now uses a new distributed multi-rotor configuration, instead of the previous horizontal dual-rotor structure.
XPeng announced that the design of the flying car is less complex now, with priorities on reliability and safety. The flying car operates like any traditional vehicle in driving mode, while drivers/pilots have to use the steering wheel in addition to the right-hand gear lever to move forward and backward, make turns, ascend, hover, and descend while flying.
XPeng also displayed multiple single-motor failure test scenarios
XPeng G9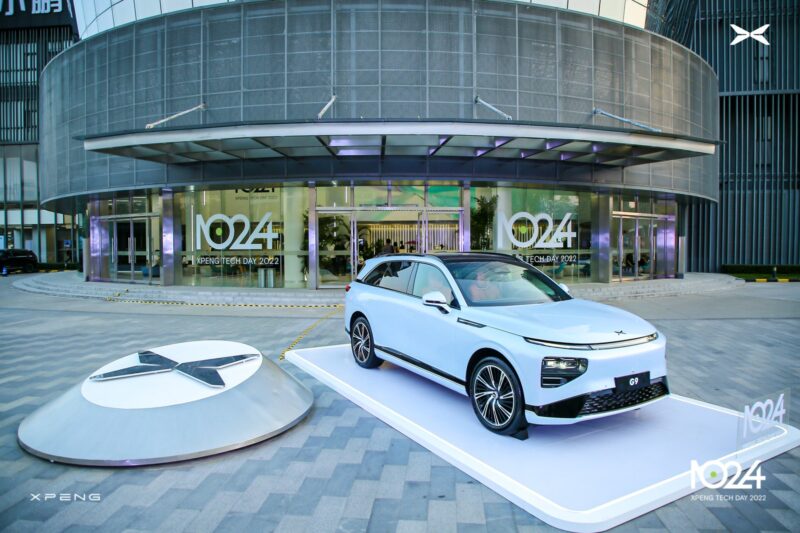 At the Tech Day event, XPeng announced that XNGP for the G9 Max will enable support for City NGP in Guangzhou, Shenzhen, and Shanghai in the first half of 2023.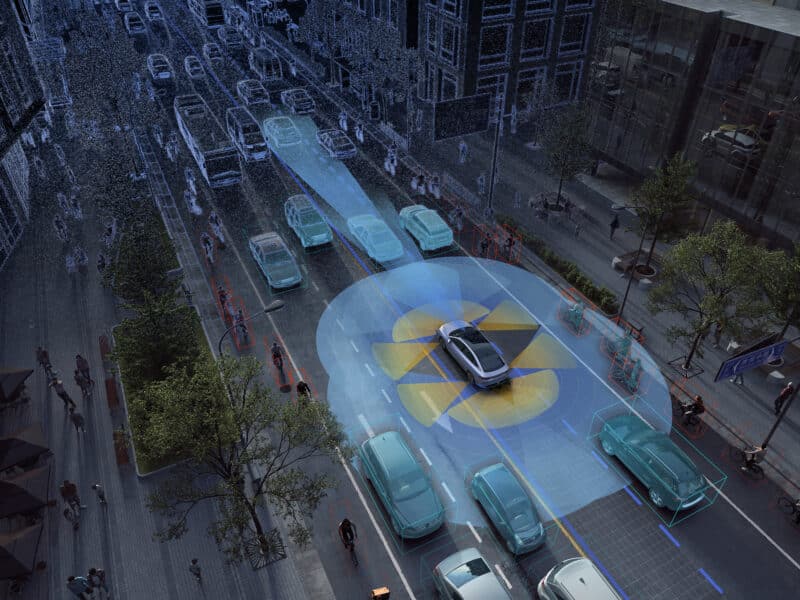 By the second half of 2023, the G9 Max should be able to recognize traffic lights and go through intersections throughout China with XNGP.
Furthermore, XNGP will aid vehicles to drive from parking space to parking space with intelligent navigation assistance by 2024, XPeng said.
AI-Powered Robot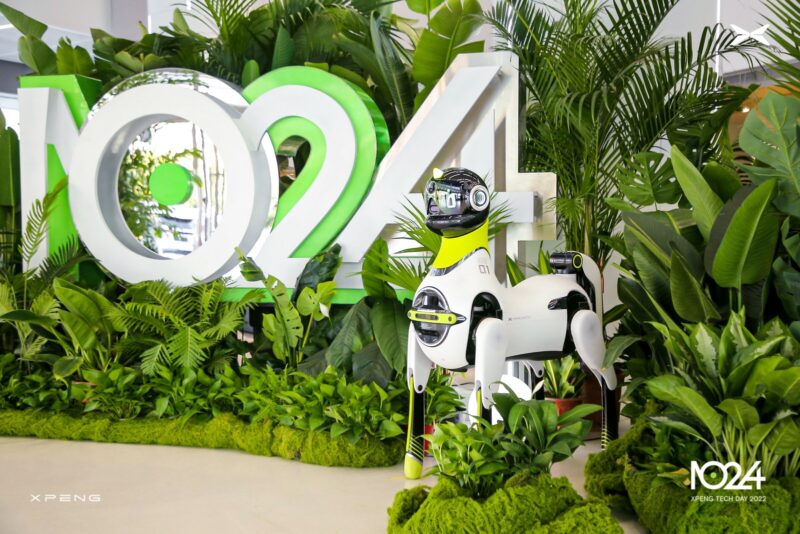 XPeng's robot keeps getting better and better, and the current version features an enhanced design and a sophisticated structure. This time, the robot is optimized to use AI capabilities, has a stronger robot actuator, higher transmission efficiency, and upgraded motion control system. With this, it can adapt to different indoor and outdoor scenarios such as stairs, steep slopes and gravel roads.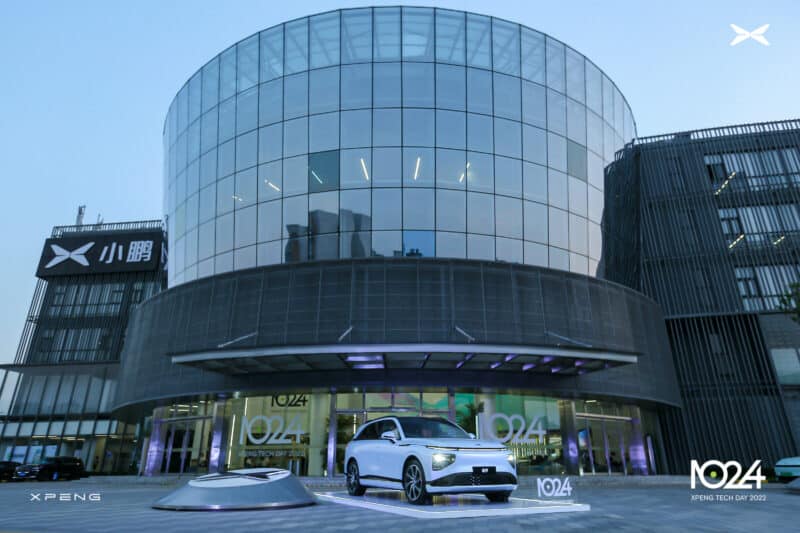 "Our strong technological R&D capabilities allow us to fulfill customer needs with innovations," said He Xiaopeng, Chairman & CEO of XPENG, at the 2022 Tech Day. "Driven by our vision of 'tech for the greater good and customers' evolving demands, we continue to reach technical breakthroughs and set new industry benchmarks. Our staunch IP also provides significant barriers to entry, propelling our considerable head start. Each component we originate for our mobility ecosystem strengthens our proprietary platform and competitive advantage while providing a springboard for our significant future growth."
Sources: XPeng, Autohome