While many Chinese brands go full electric, some stubbornly expand their petrol powered lineups. One such car maker is Haval. They just can't stop themselves, launching one new SUV after the other. The latest spy shots show an enormous 3-row SUV set to launch in Q4.

Haval is an SUV brand under Great Wall Motors (GWM). They currently sell ten cars. The 2023 range is an odd mix between very old stuff, like the M6 Plus and the H9, standard stuff like the H6, and cool stuff like the Cool Dog and the Shenshou. Three more SUVs are on the way: the Haval Second Generation Big Dog, a yet nameless car, and the P04 we discuss today. P4 is a code name. Haval will unveil the real name later on.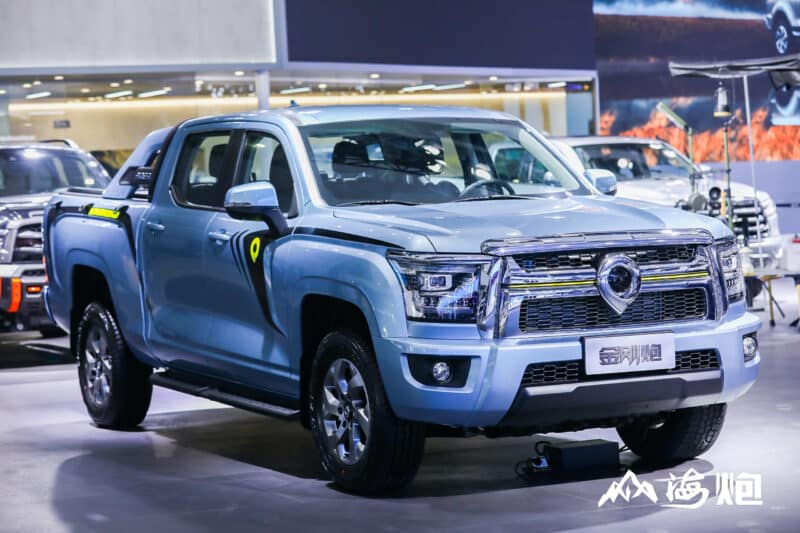 The Haval P04 is based on the Great Wall King Kong Cannon pickup truck, launched in 2022. SUVs based on pickup trucks are quite common in China.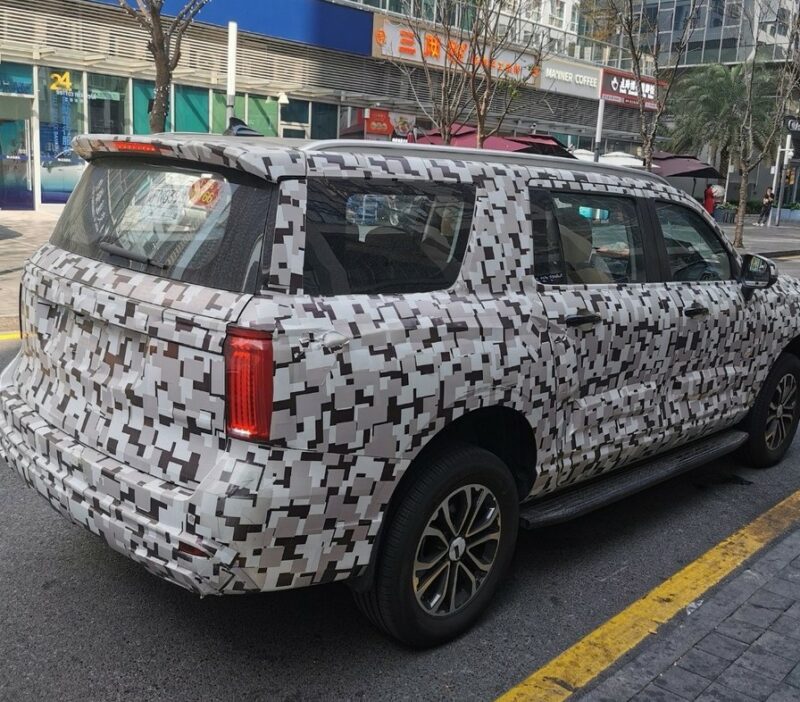 Like the pickup truck, the P04 SUV gets an old-school body-on-frame chassis. It is a large car with a length of about 5.2 meters, a width of almost 2 meters, and a height of 1.8 meters. Power will come from two 2.0 turbocharged engines; one with 197 hp and one with 230 hp. Gearbox is an 8-speed automatic sending horses to all four wheels.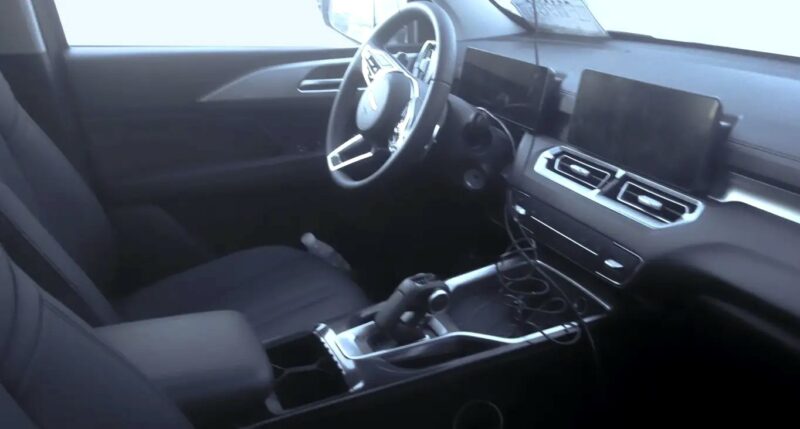 The dashboard with a rather sporty 3-spoke steering wheel. The main touch screen is small compared to the Chinese competition. Great Wall has always been a bit behind with interior technology, and it seems they are still behind today. The wireless charging pad seems large enough for three smartphones.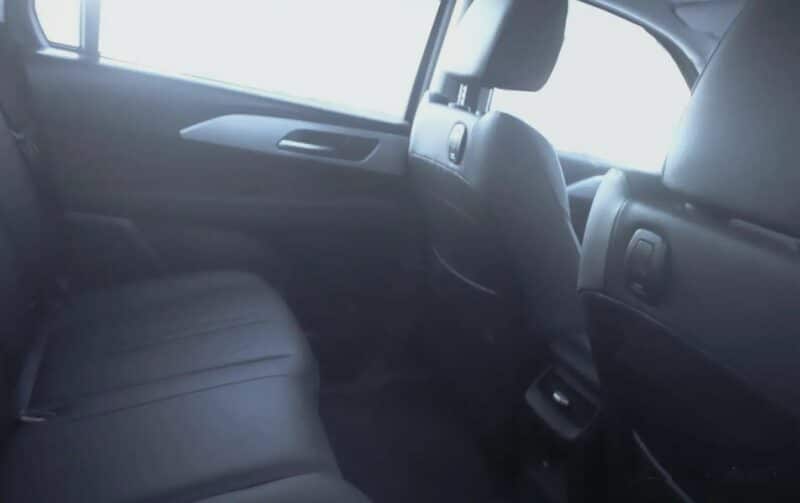 A shipload of space on the second row.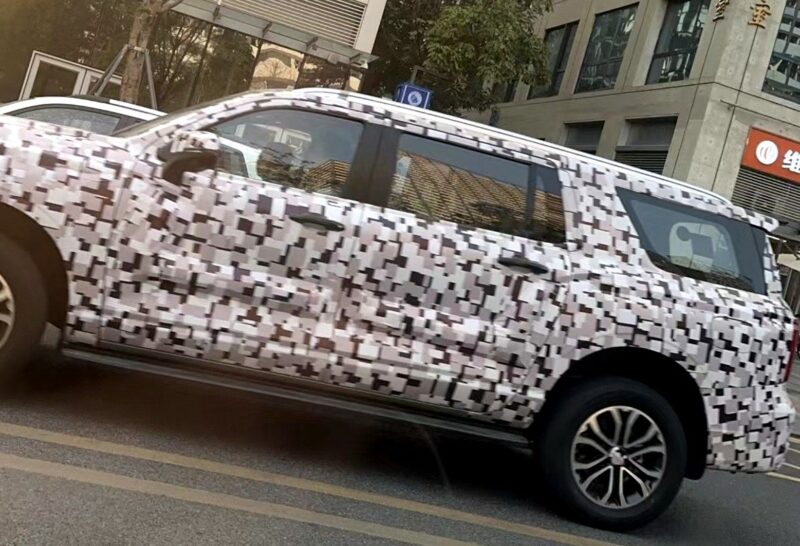 The Haval P04 is a large 3-row family SUV with serious off-road capabilities. This sort of car is mostly sold in the big cities, to families who like to go camping in the mountains in the weekend. Many Chinese brands are launching vehicles to cater to this market, so the P04 will face serious competition. Fuzzily, the car that basically started this camping-trend was the Tank 300. Tank, of course, is another brand under GWM.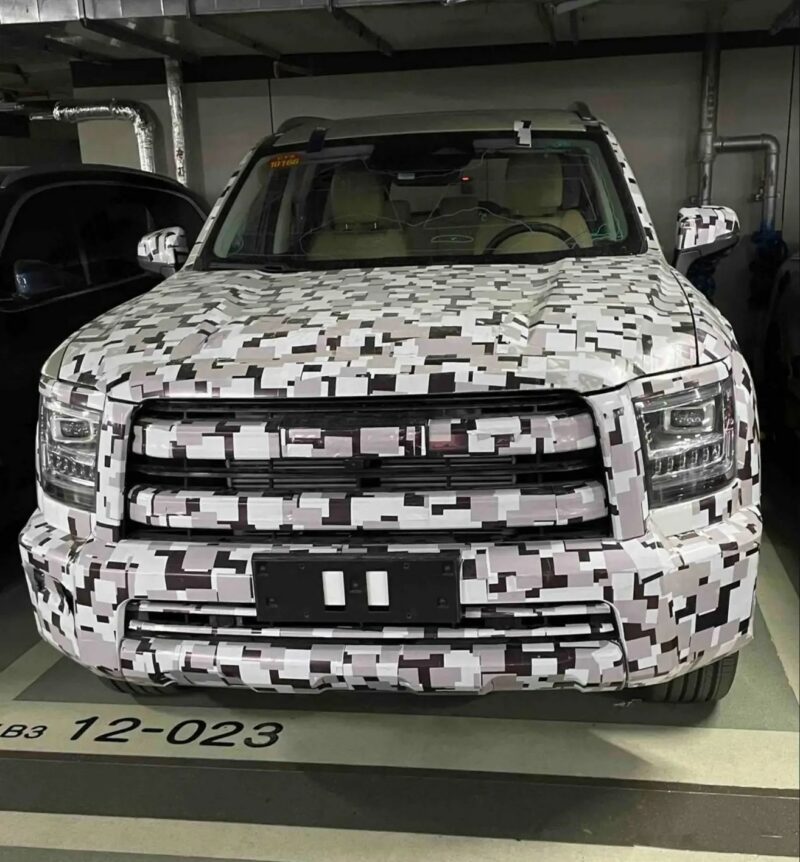 The Haval P04 will launch on the Chinese car market in Q4. Public debut is expected for the Chengdu Auto Show in September.