Let's play a game. How many SUVs does Haval sell? You can choose between: 3 or 6 or 9. Made your choice? Well, you are all wrong. Haval sells 10. That's many, and there is a lot of overlap in price and size, especially around the 110,000 yuan mark. But Haval isn't done yet and they are readying another SUV, seen here on exclusive spy shots. The new SUV, code named B11, will launch on the Chinese car market in the first half of this year. But it won't be the 11th SUV in the lineup. Nope. The new H-Dog will be the 11th, and the new car on the spy shots will be #12.

The 2023 range is an odd mix between very old stuff, like the M6 Plus and the H9, standard stuff like the H6, and cool stuff like the Cool Dog and the Shenshou. The lineup just doesn't make much sense, but that's a thing with any brand under Great Wall Motor: their lineups always don't make much sense. Just look at WEY, or even ORA. All sorts of vehicles mixed up together, with different design and purpose. Messy as this may be, it is also very good fun. Anyway! Let's get back to the car at hand. It is based on Great Wall's new Lemon platform and will be a available in 2.0 turbo ICE and 1.5 turbo PHEV forms. The car on the photos only has one fuel door, so it is most likely the ICE version.
The interior is the most advanced we have seen in any Haval so far. With a screen in front of the driver, and an extra wide screen covering the rest of the dashboard. The center console is most interesting. It has two large wireless charging pads with a line of buttons in the middle and below.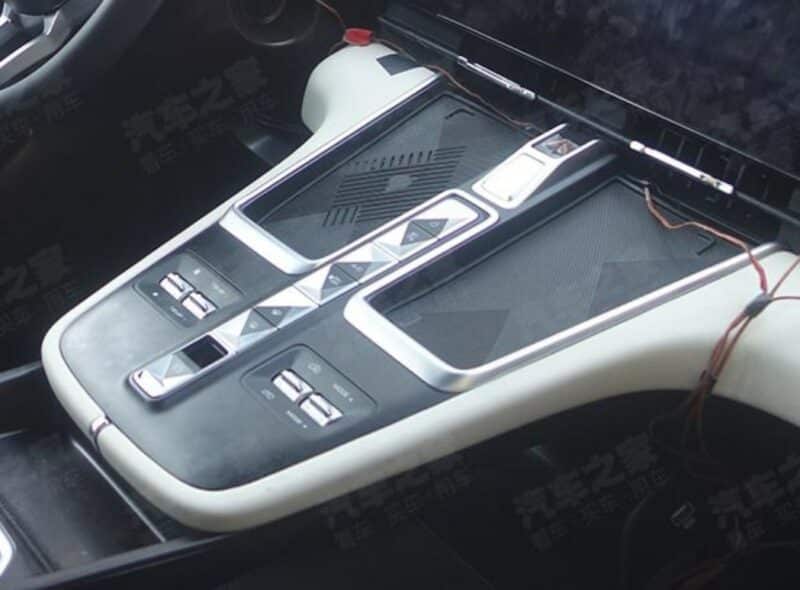 It looks super cool and two charging pads are always better than one. But where is the gear selector? It isn't button-based in the middle, so I assume it must be mounted on the steering wheel column.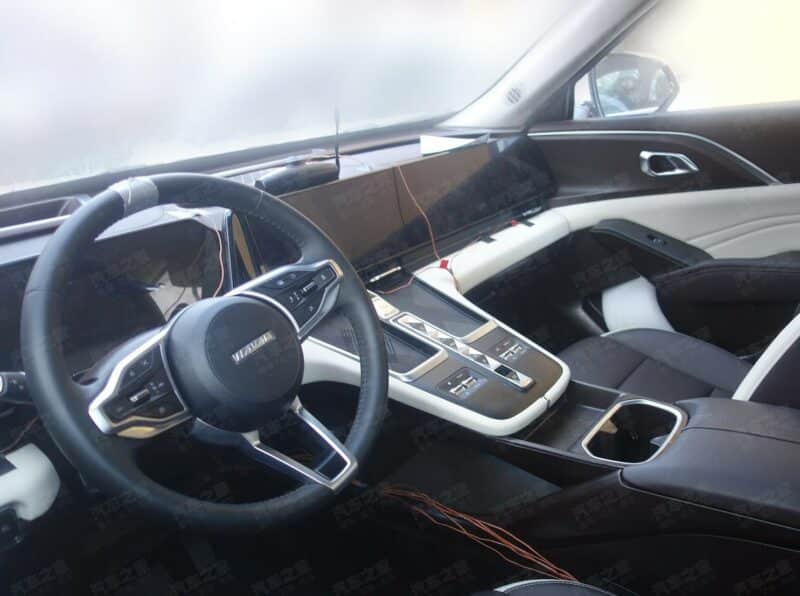 Haval is one of just a few Chinese car brands that still fits perfectly round steering wheels in their cars. Most other brands have long gone for oval or even yokes. The wheel looks quite sporty, with3 spokes and a thick rim.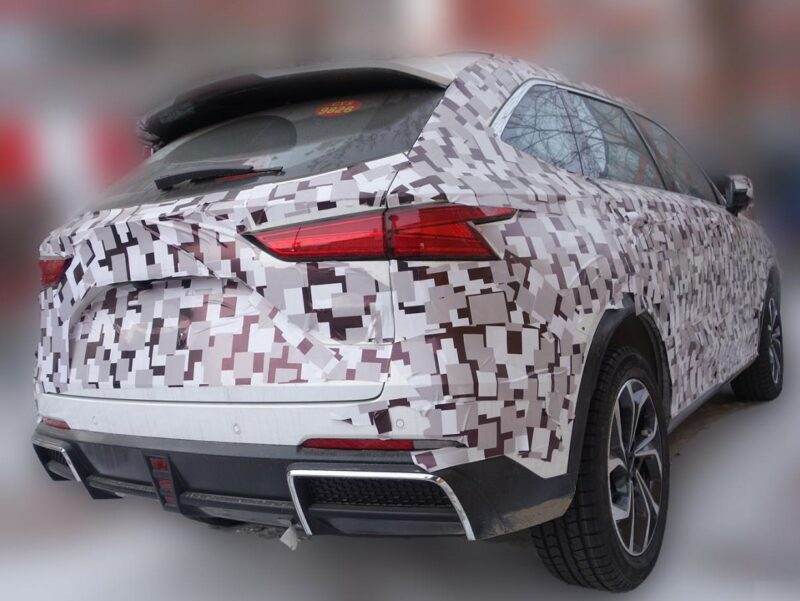 It appears to be a large car. Based on its size and interior it is safe to expect that it will be positioned above the Haval H6 and below the Haval H9. More as we get it!