Chinese car makers love nothing more than launching a trillion special editions and variants of a single motor vehicle. A fine example is the Tank 300 Frontier Edition, an extra though variant of the already super rough Tank 300 SUV. Tank is a brand under Great Wall Motors (GWM).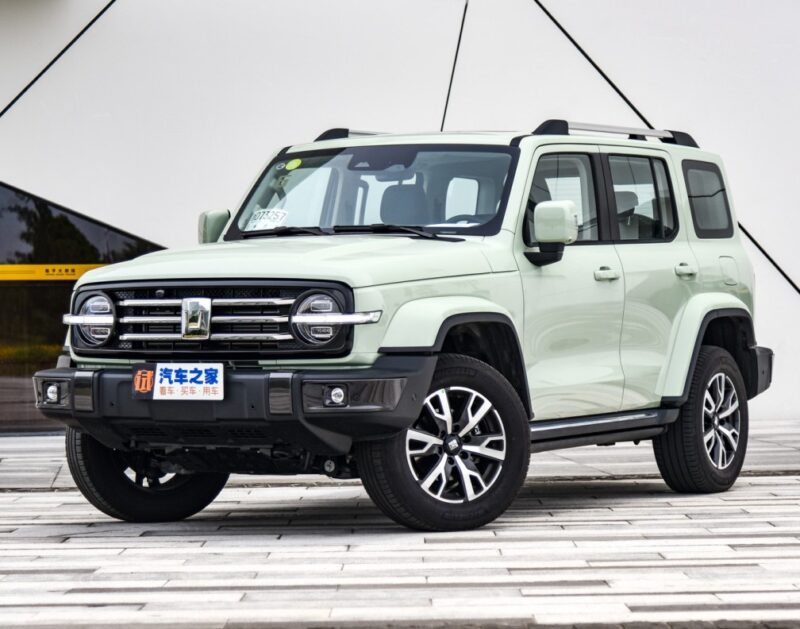 This is the base model, called the Tank 300 City Edition. Too girly? Try the…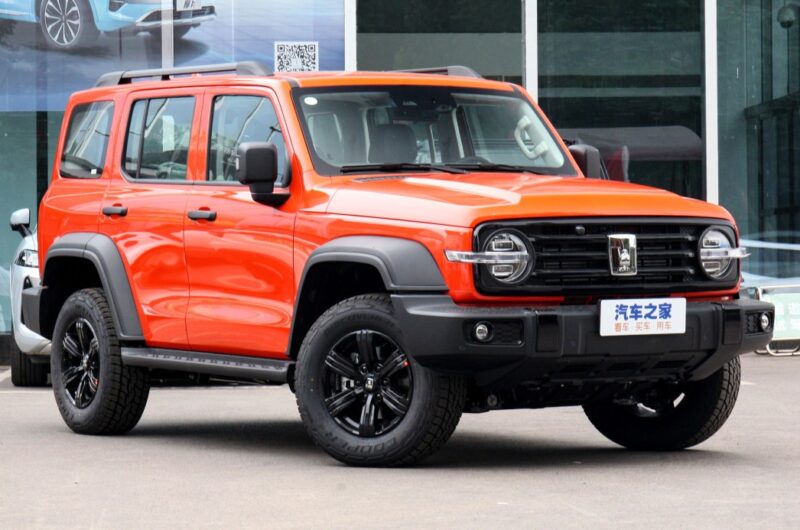 … Tank 300 Off-Road Edition. It gets black wheel arches, black mirrors, an all-black grille, black wheels, and wider side bars. Still too soft? Well, Tank got you covered with the…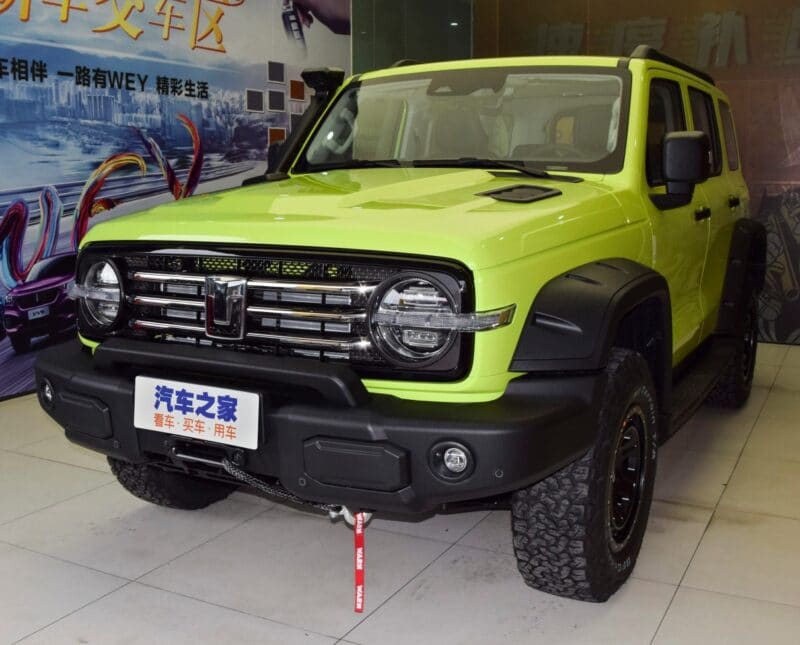 … Tank 300 Ranger. It gets a small bull bar, a less-black grille, 'screwed' wheel arches, bigger tires, air vents in the hood, and a factory-standard anti-static strip under the front bumper. But hey, perhaps you need something readier for an endurance rally. No worry, Tank will sell you the…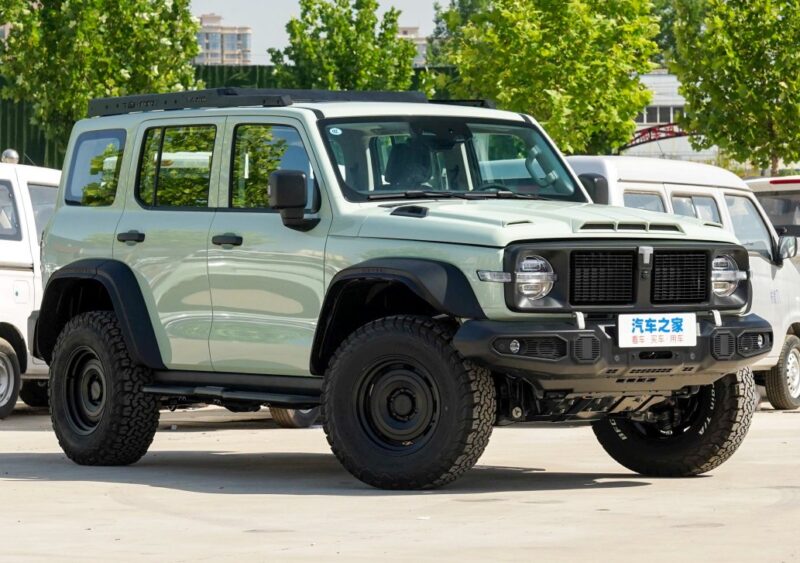 … Tank 300 Wind Forest Iron Cavalry Edition, with raised suspension, air intakes and air vents in the hood, a redesigned grille and new bumpers, black wheels, side bars, and a roof rack. Cool for off-road for sure, but perhaps a Tank customer only wants to race in the city. If this customer is willing to sped some extra cash, Tank will get him the…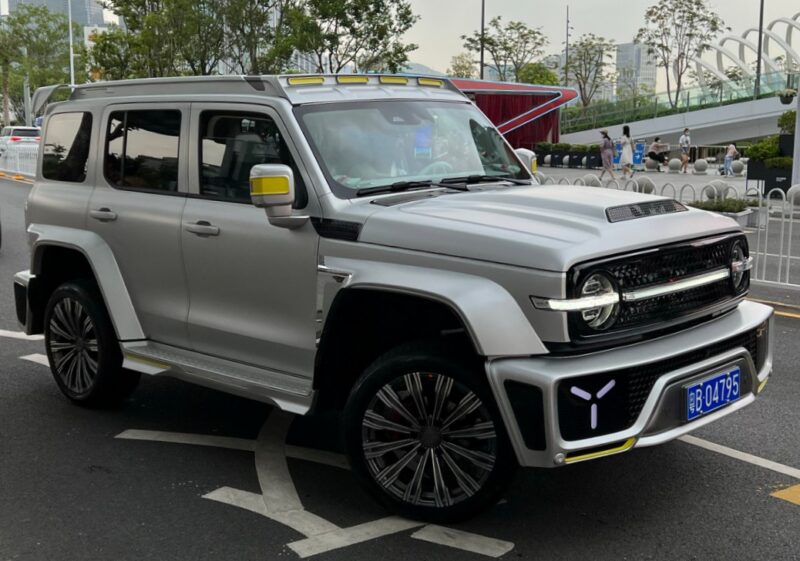 … Tank 300 Cybertank. The most crazy of the lot, I guess. With a body kit, matte gray paint, a huge faux air intake on the hood, yellow detailing, and black windows.
Each version, except for the Cybertank, is available in multiple trim levels. Price range for the entire range starts at 195.800 yuan to 308.000 yuan ($29.000 – 45.630). The drive train is the same for every version. This may seem odd, considering the differences in looks and purposes, but this is very common in China. The Tank 300 is a body-on-frame SUV. Power comes from a 2.0 turbo with 227 hp and 387 Nm. The motor is mated to an 8-speed automatic, 4-wheel drive with 2H, 4H, and 4L driving modes.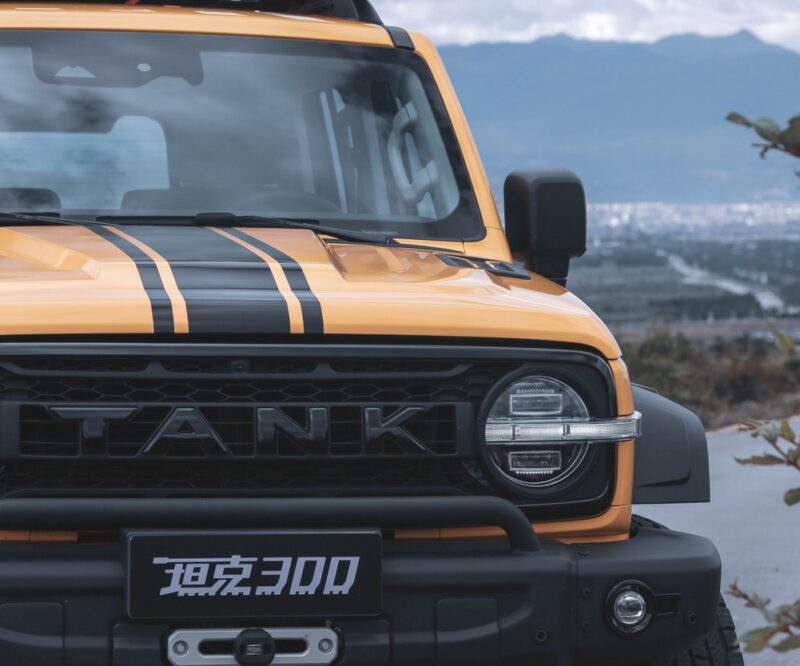 Now for the new Tank 300 Frontier Edition. To begin with, it has a completely new grille design with TANK on it, which looks really cool. It has a big bonnet bulge, a snorkel, black striping over an orange body, air vents, cut-out wheel arches, a bull bar, and a winch.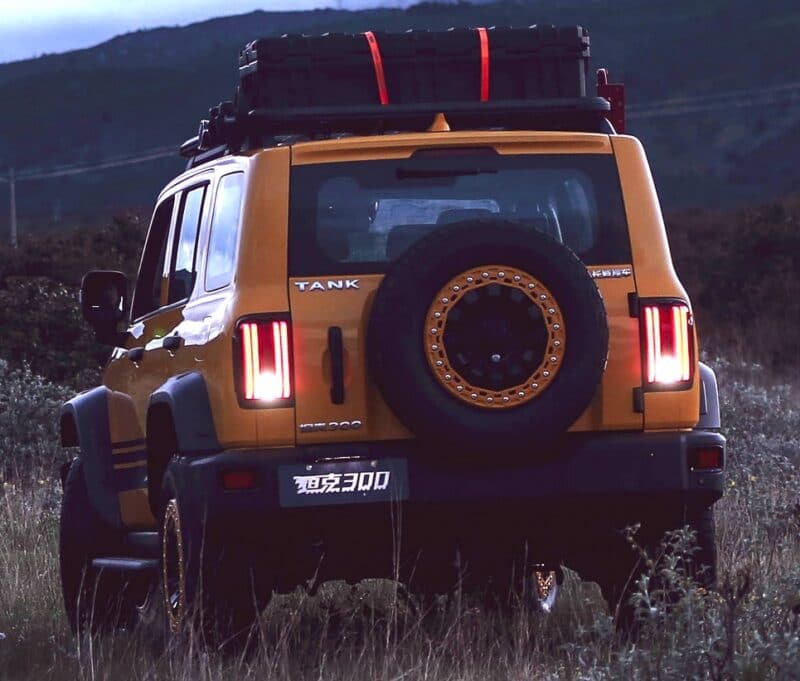 Suspension is raised again, and it has wide side bars, bespoke bumpers and alloy wheels, an uncovered spare wheel, and a heavy roof rack with enough space for all the stuff one needs for a safari. Conceptually, the Frontier Edition seems closest to the Wind Forest Iron Cavalry Edition, but with everything dialed up a notch or two. The drive train is, as always, the same as on the others. Tanks also says the Frontier Edition can pull a 2500 kilo trailer, which is impressive.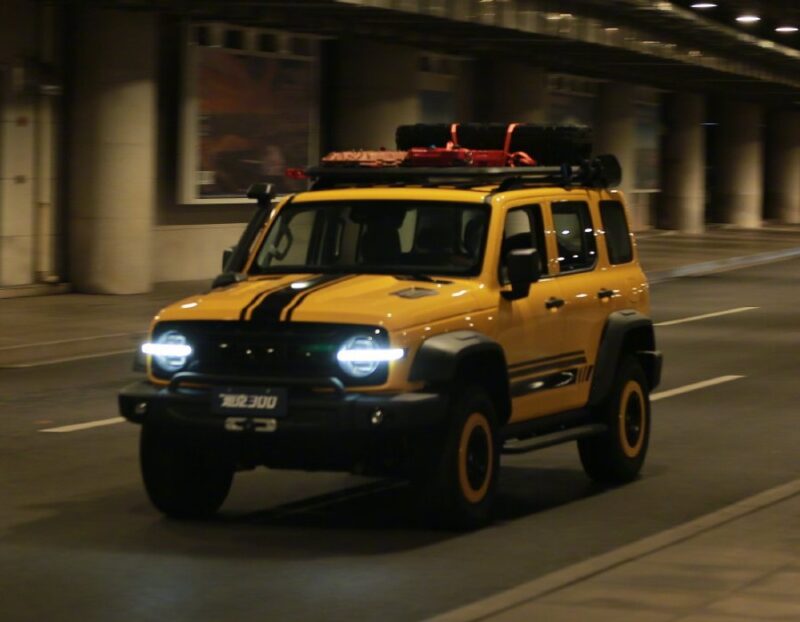 Happily, when you are done mountaineering, the Frontier Edition knows its way around the city too. So you can stop for a good rest, some decent food, a beer perhaps, and when it gets late, you may…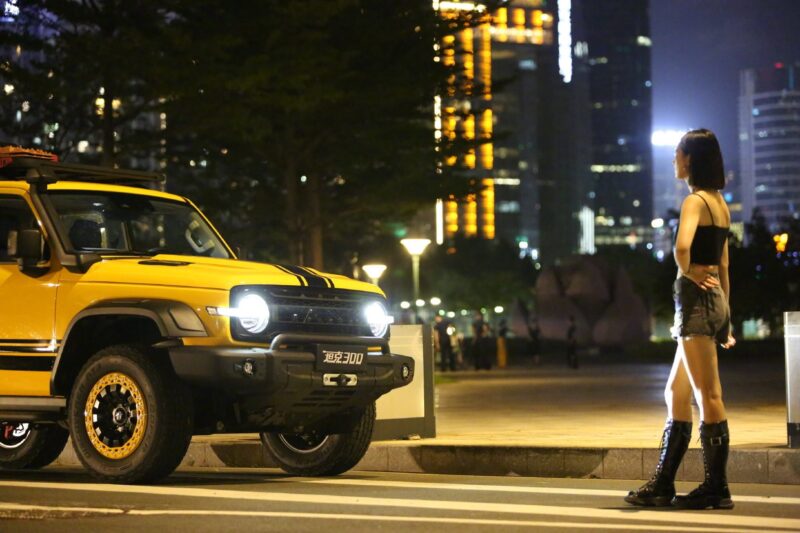 … shine your lights on a pretty woman.
The Tank 300 Frontier Edition will hit the Chinese car market later this month, with pricing expected to start around 270.000 yuan ($40.000).
Photos Tank 300 variants via Autohome, Weibo. Frontier Edition via Tank.