On March 23, BYD announced that as of March 20, they delivered 12,000 units of BYD electric SUVs to the Thai market. The company announced it at the 44th Bangkok Motor Show, together with revealing the price of a right-hand drive Dolphin for the Thai market.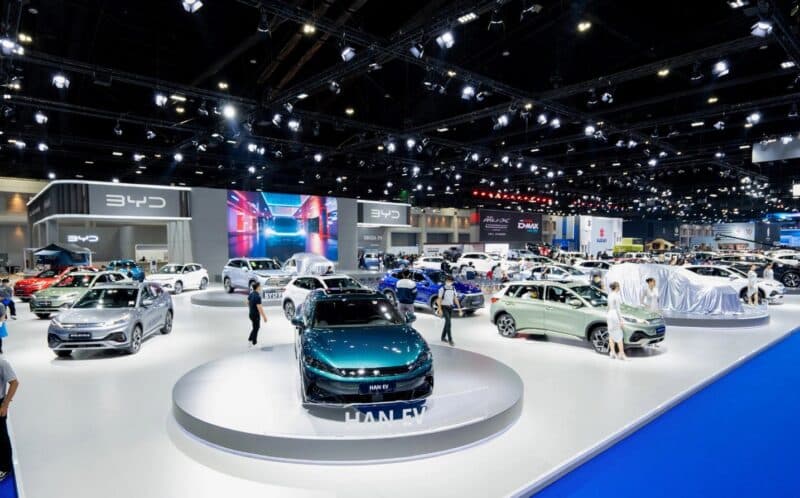 The Thai version of a small hatchback starts at 799,999 Bahts ($23,600). For comparison, in China, Dolphin starts at 116,800 yuan ($17,100). BYD announced that Thailand would be the first country in the world to receive the right-hand drive version of the Dolphin.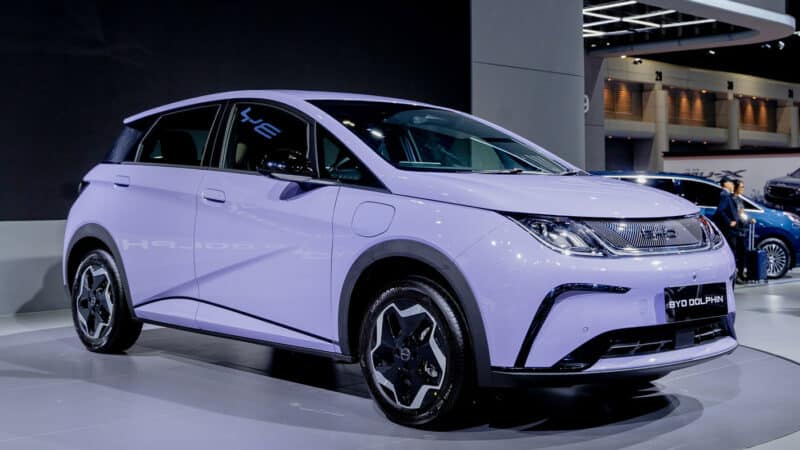 In January, BYD announced they received 10,300 orders since November 1 for the Atto 3 (Yuan Plus as called in China). And in the same month, BYD shipped 10,000 Atto 3 to Thailand. Last week, the construction of the BYD plant in Rayong started; the facility will have a size of 96 hectares when finished in 2024.
The Shenzhen-based automaker has big plans in Thailand – in September last year, BYD announced they would produce 150,000 / year in 2024 in Thailand.
The popularity of BYD in Thailand is quite impressive. In January and February, BYD became the sales champion in EV sales in the country, while Atto 3 was the only car in BYD's Thai offer. BYD also became the number 1 selling EV brand in Israel and New Zealand.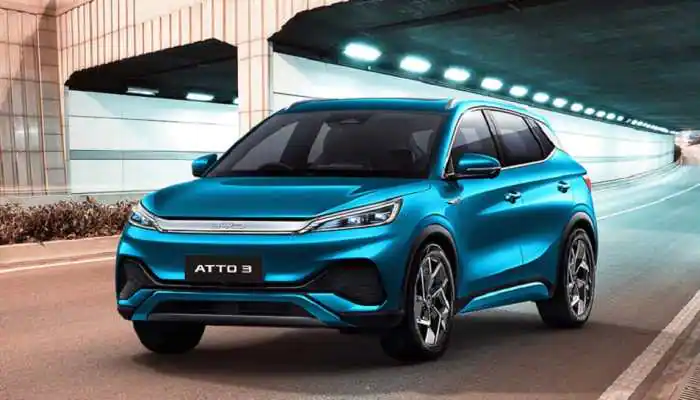 In China, deliveries reached almost 200,000 vehicles in February. BYD's sales of pure electric vehicles (EVs) reached 90,639 units, an 80% increase from last year. These EVs accounted for 47.3% of the total sales of new energy vehicles (NEVs). During the same period, BYD's plug-in hybrid electric vehicles (PHEVs) sales reached 101,025 units, representing a 98% increase from the previous year and accounting for 52.7% of the total NEV sales.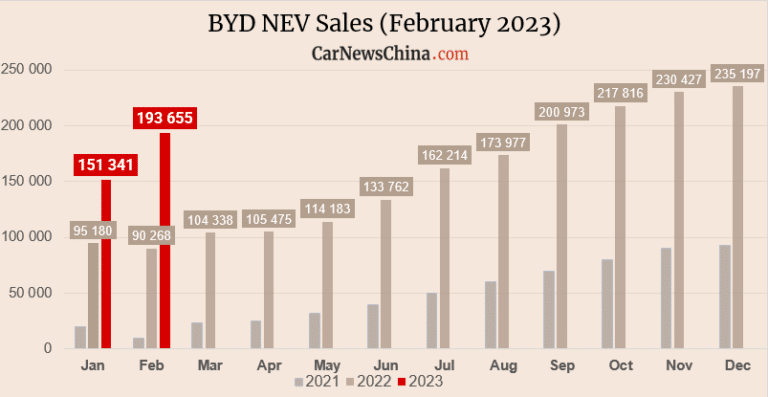 Atto 3 specs
The BYD Atto 3 is based on e-platform 3.0 and measures 4,455 millimeters in length, 1,875 millimeters in width, and 1,615 millimeters in height with a wheelbase of 2720 mm. It is a front-wheel drive and can reach a top speed of 160 kilometers per hour, thanks to its 150 kW motor. The car can go from 0 to 100 kilometers per hour in 7.3 seconds. Its BYD Blade Battery (LFP) has a rated capacity of 60.48 kWh, which can power the car for up to 420 km WLTP before recharging. The vehicle has space for five passengers and a trunk volume of 440/1,338 liters. It also features a standard panoramic sunroof. Charging the car's battery from 30% to 80% takes 29 minutes using DC charging.
Editor's comment
BYD is unstoppable these days. Recently they expanded their EVs to UK, Jordan, and Uzbekistan; last year, it was Japan, Australia, and New Zealand, and they already sell in Germany and Norway. And new locations are coming; the Philippines is one of the candidates when talking about the SEA region.
Further reading: