Shenzhen-based BYD has launched its first passenger car in the UK, the Atto 3, as it expands its presence in the European country. The Atto 3 is BYD's first global model and is part of the automaker's efforts to compete in the mainstream auto market.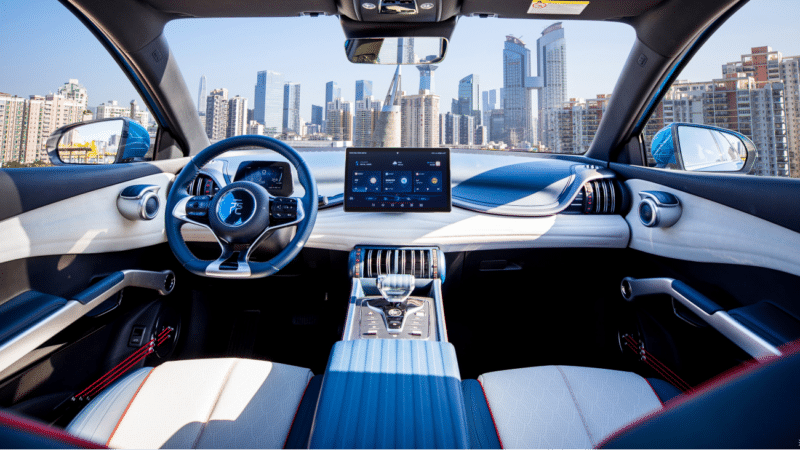 The car has been available in several countries, including Japan, Australia, Germany, and Singapore, and is now being offered to UK customers, with deliveries starting on March 15. The Atto 3 will be priced at £36,490 ($43,200) in the UK and will be sold in three trim levels.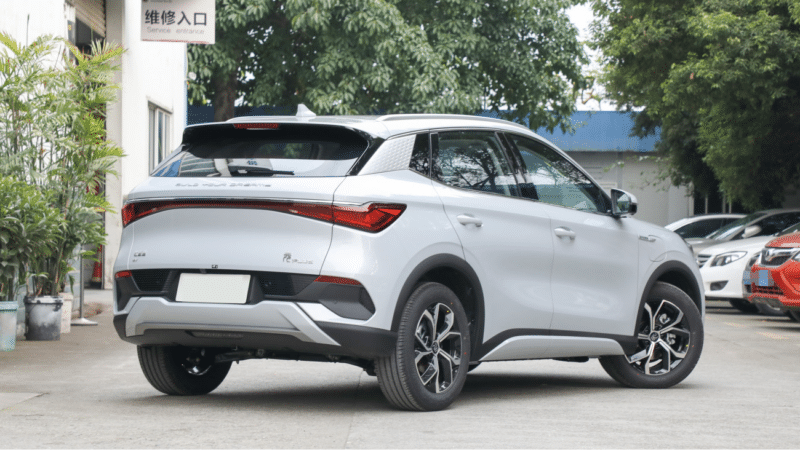 Atto 3 was launched in China in late 2021 as BYD Yuan Plus, and the current price is about 147,800 yuan ($21,200).
BYD entered the UK market a decade ago with all-electric buses, which have since driven over 43 million kilometers and reduced CO2 emissions by the equivalent of 46,000 tons. The automaker plans to open BYD pioneer stores in several UK cities, including Birmingham, Manchester, Glasgow, and Milton Keynes.
Atto 3 specs
The BYD ATTO 3 has dimensions in millimeters 4,455/1,875/1,615 (L/W/H). It features a front-wheel-drive (FWD) system, a top speed of 160km/h (99 mph), and 150 kW motor power. The car can accelerate from 0-100 km/h (0-62 mph) in 7.3 seconds and has an 18-inch wheel size. Its BYD Blade Battery (LFP) has a rated capacity of 60.48 kWh and can achieve an electric range of up to 260 miles WLTP (420 km). The trunk volume is 440/1,338 liters, and it has a seating capacity for five occupants. The car also features a standard panoramic sunroof. Its DC charging time from 30-80% is 29 minutes.
| | |
| --- | --- |
| VERSION | MSRP |
| ACTIVE | *£36,490 |
| COMFORT | *£36,990 |
| DESIGN | *£38,990 |
BYD Atto 3 UK pricing. *excludes the first registration fee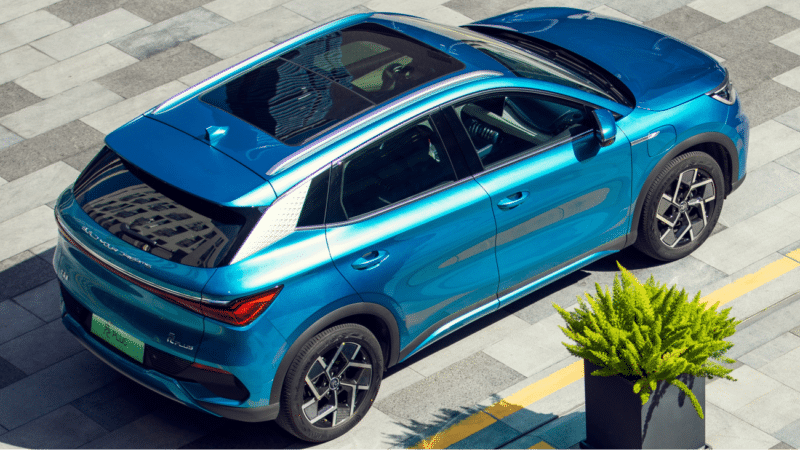 BYD also launched the Atto 3, Han, and Tang electric vehicles (EVs) in Europe in September 2022, with deliveries to Norway, Sweden, Denmark, the Netherlands, Belgium, Luxembourg, and Germany. The Atto 3 was available for pre-order in Germany for €38,000 ($40,000). The automaker plans to bring zero-emissions cars to customers in France and the UK by the end of 2023.
BYD Chinese sales are at a record high
BYD showed impressive growth in the sales of new energy vehicles (NEVs) in February in China. The company's total pure EVs and PHEVs sales for February reached 193,655 units, representing a significant increase of 90% compared to February 2022. Passenger cars accounted for 191,664 of these sales, with the remaining vehicles being buses and trucks.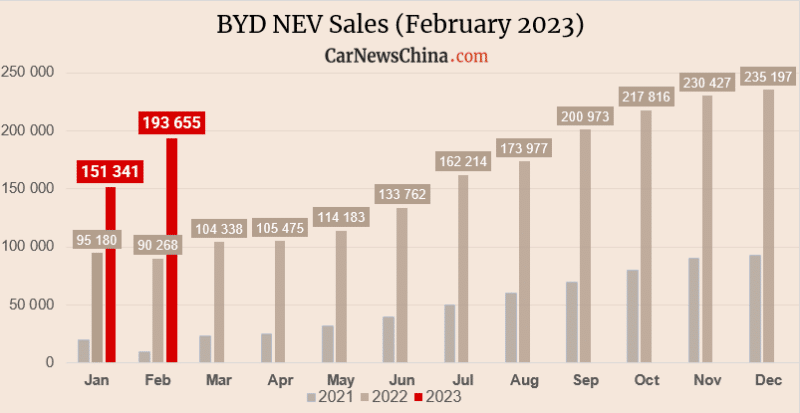 Pure EV sales for BYD in February reached 90,639 units, up 80% year-on-year, representing 47.3% of the total NEV sales. Meanwhile, PHEV sales for the same period reached 101,025 units, up 98% compared to last year, accounting for 52.7% of the total NEV sales. Additionally, BYD sold 15,002 EVs overseas in February, up 11 times YoY.
BYD launched the premium car brand YangWang and its off-road SUV U9 in January, and another SUV brand – codenamed "F" – will launch will follow later this year.
Also, in April, it plans to launch its $9,500 electric hatchback BYD Seagull which is a 5 doors 4-seater with an LFP Blade battery, 75 kW power, and 5 doors.
Editor's comment
BYD recently pushed for global expansion with its EVs and didn't intend to slow down. They have a certain advantage against other Chinese EV makers as they already have a presence in many markets – in Latin America historically with their ICE cars, in Europe with their commercial vehicles, forklifts, or battery tech. And they are not afraid even of Japanese expansion, South East Asia, or Middle east, or Oceania, as BYD recently became EV sales champion in Thailand, Israel, and New Zealand. BYD Evs are just everywhere. However, in China, their more expensive EVs are recently been doing worse than expected (especially Seal and Han), and strong sales are mainly driven by cheaper cars (Qin, Song, Dolphin), so it will be interesting to watch how their premium cars will perform overseas.