On January 14, 800 BYD Atto 3 (Yuan Plus in China) were shipped to Thailand from the Port of Shanghai in China, according to the carmaker. So far, BYD has shipped more than 10,000 units of its Atto 3 to the Thai market. After subsidy, the price of the BYD Atto 3 in Thailand is 1.2 million baht (245,000 RMB or 36,100 USD).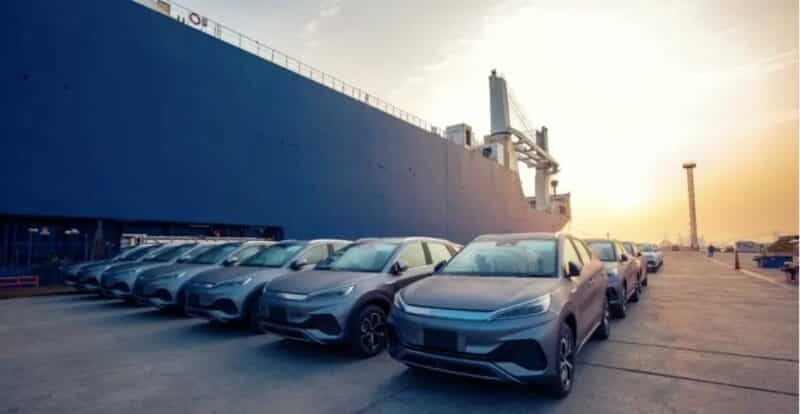 Earlier on August 8, 2022, BYD announced its official entry into Thailand's automotive landscape through its collaboration with Rever Automotive. It was revealed that Rever Automotive would distribute and provide after-sales services for BYD passenger vehicles in the country. Rever Automotive is a car dealer focused on new energy vehicles and dedicated to zero emission.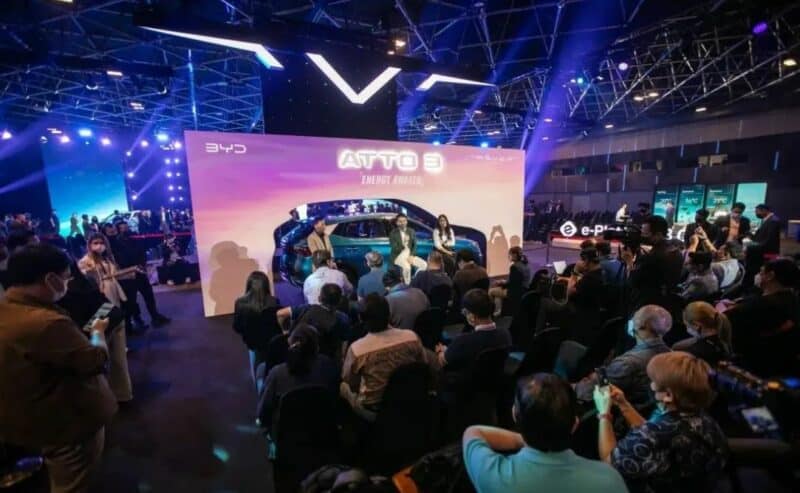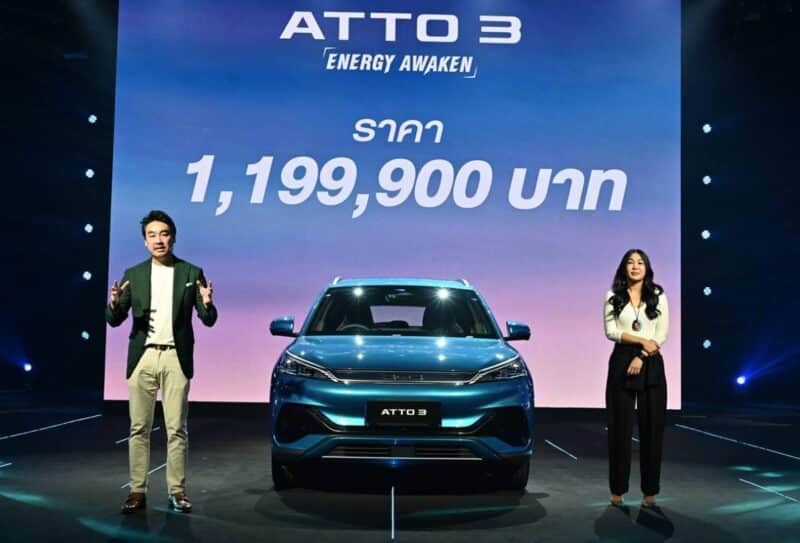 Then on September 8, 2022, BYD signed a land purchase agreement with the largest industrial-estate developer in Thailand – WHA Corp – to construct its first EV plant in the country. According to BYD, the factory is expected to launch in 2024 and produce 150,000 vehicles annually.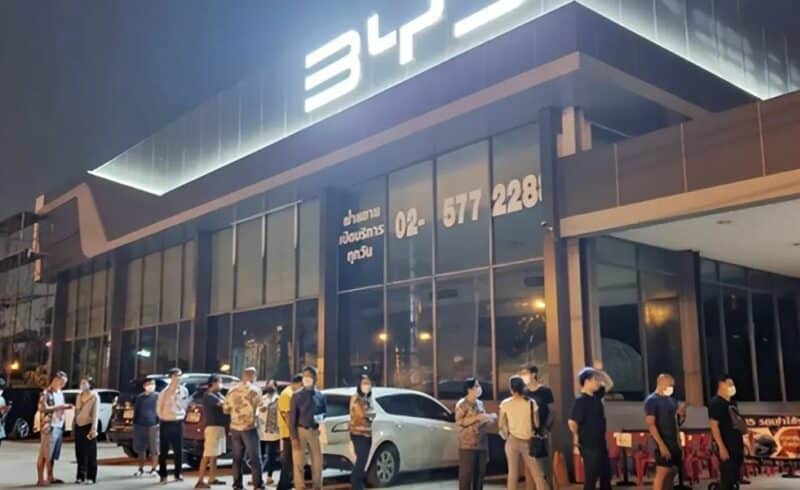 From November 1 to December 12, 2022, BYD Atto 3 had a total of 10,305 orders in Thailand within just 42 days. In 2022, a total of 40,014 Atto 3 were exported worldwide.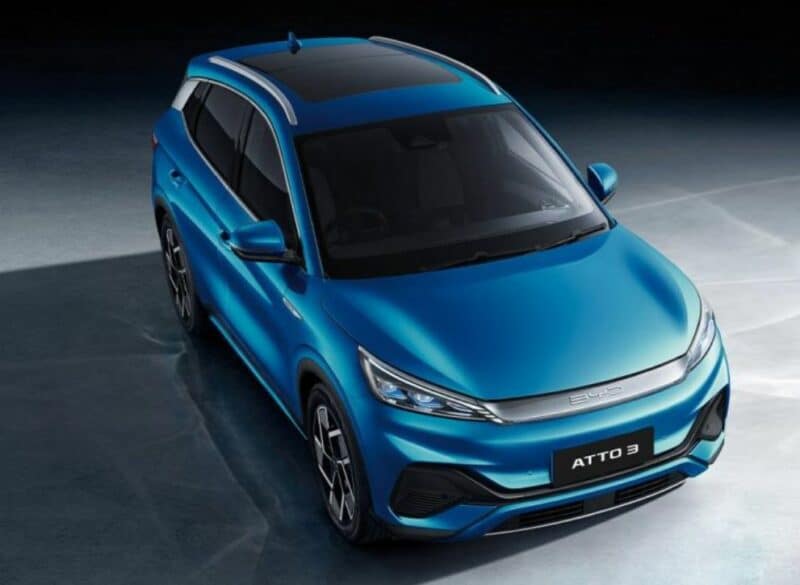 The Atto 3 is built on BYD's e-Platform 3.0 platform. A 150 kW motor producing 310Nm of torque backs the vehicle. The car takes 7.2 seconds to reach 100km/h. It is available in two versions, one with 50.1kWh and the other with 60.5kWh battery capacity, with a corresponding cruising range of 430 and 510 km, respectively.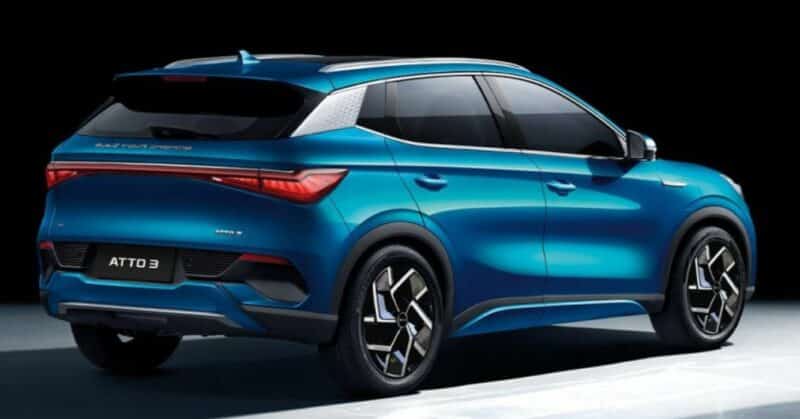 Design-wise, the Atto 3 uses BYD's Dragon-face 3.0 design language, giving the crossover a clean, flowing design unique in the world of compact crossovers. The Atto 3 has a dimension of 4455/1875/1615mm and a wheelbase of 2720mm.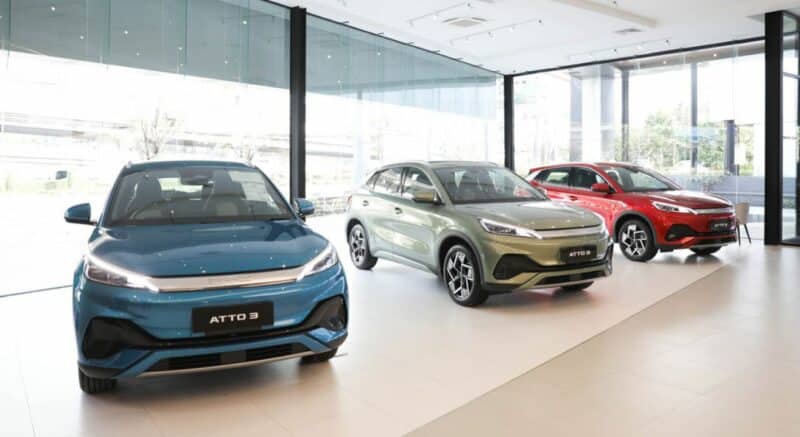 BYD has sped up its global expansion with its entry into Thailand, Australia, Isreal, and Singapore. Recently, the BYD Atto 3 passed the Euro NCAP crash test and got five stars. In Europe, the price of this crossover is 38,000 euros (37,370 USD). It will soon be delivered to more European markets including Norway, Denmark, Sweden, the Netherlands, Belgium, Germany, France, and the UK. The automaker has also established its presence in Sweden and Germany in addition to its entry into the Japanese market. In Japan, BYD introduced the BYD Seal, Yuan Plus, and BYD Dolphin. BYD is definitely keeping itself busy!
In 2022, BYD sold a total of 1.8686 million vehicles, a year-on-year increase of 152.5%.