On May 25, Baojun Yep electric mini SUV was launched in China. The base model starts at 79,800 yuan (11,300 USD), lower than expected. It has a 303 km CLTC range, supports fast charging, and packs many cool features, such as sharing messages with other drivers or a frunk fridge.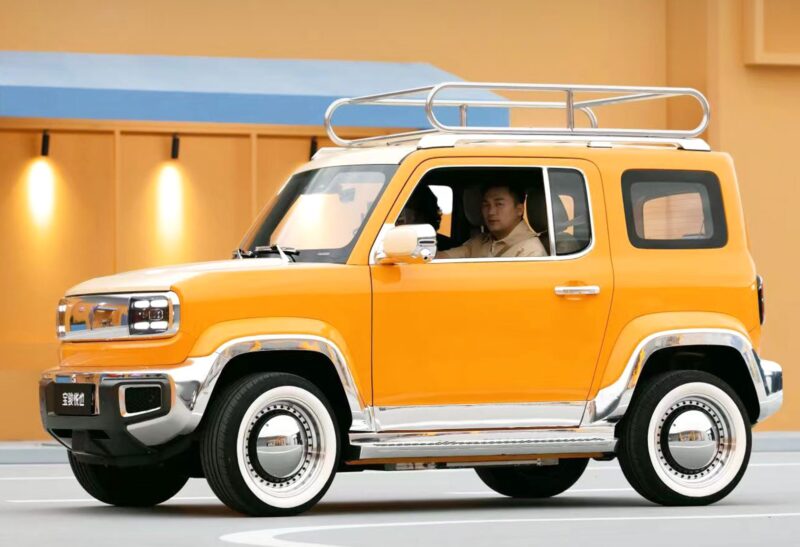 Baojun is a three-door four-seater. Dimensions are 3381/1685/1721 mm with a wheelbase of 2110 mm. The rear seats can be folded, creating a 715 liters cargo space. The rear doors open on a vertical hinge to the side – Baojun refers to it as a 'refrigerator-like' back door. Ground clearance is 150 mm.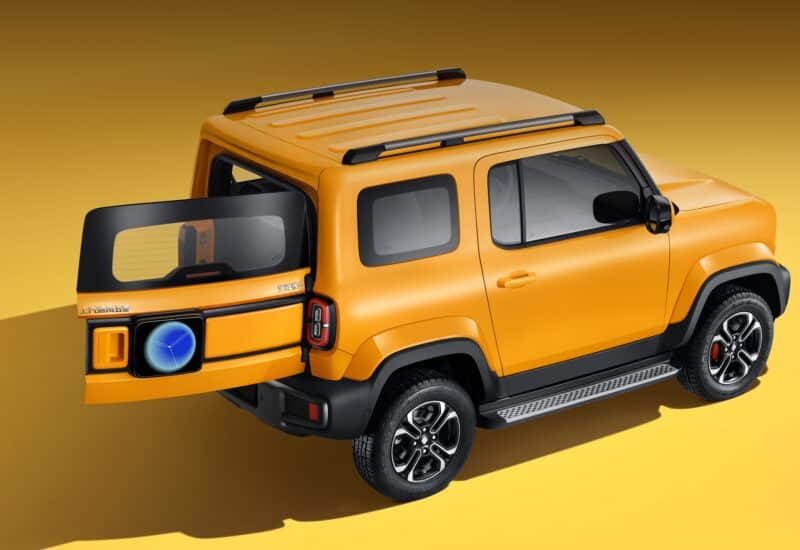 In front is a 35 liters frunk that can work as a refrigerator or heat keeper so you can keep the correct temperature of your beverages when camping. On the top, you can find optional retro roof racks carrying up to 30 kg. The car packs 15″ wheels and can upgrade to optional off-road tires. Baojun refers to the whole exterior as a Square Box design.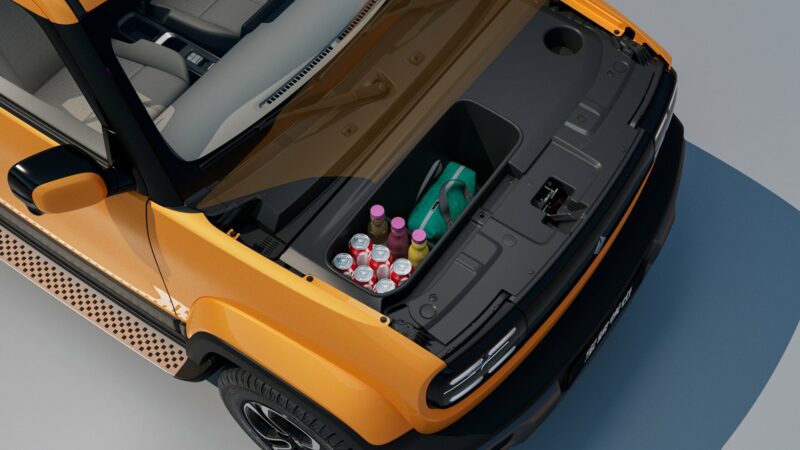 The interior is called JoyBox and packs a 10.25″ twin screen. One part works as an instrument panel, and the second half is a central control screen. Moreover, Yep has a unique solution on its dashboard that allows you to attach various things, so you can connect an additional screen in front of passengers or some fun stuff.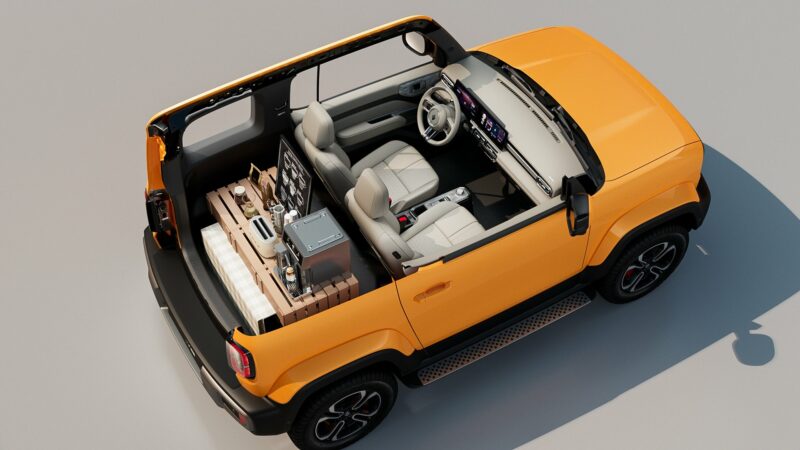 Baojun Yep has a 50 kW single rear motor with a peak torque of 140 Nm. Maximum speed is limited to 100km/h. The battery has a 28.1 kWh capacity with a density of 130 Wh/kg and is supplied by Guangxi Ningfu. It can charge 30 – 80% in 35 minutes, according to Baojun.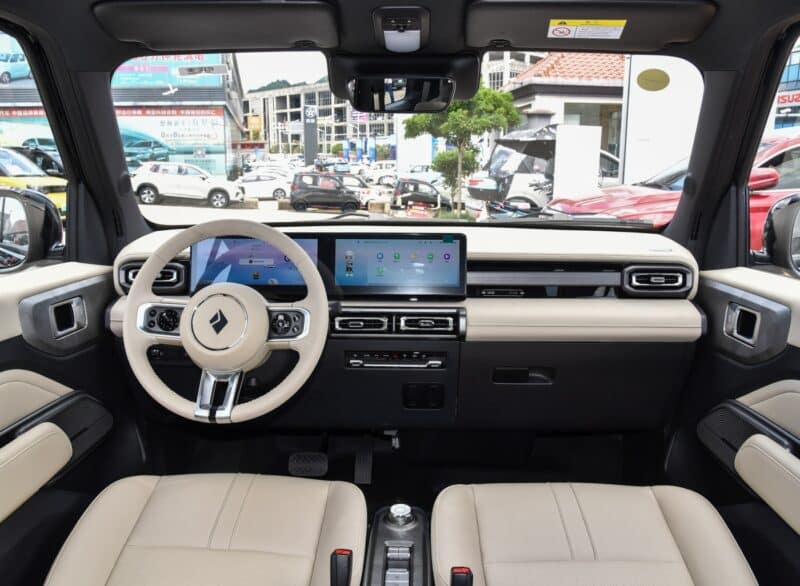 There are two trims to choose from, the Flagship Edition base model for 79,800 (11,300 USD) yuan and the top specs Deluxe Edition for 89,800 yuan (12,700 USD). Both variants share the same specs mentioned above.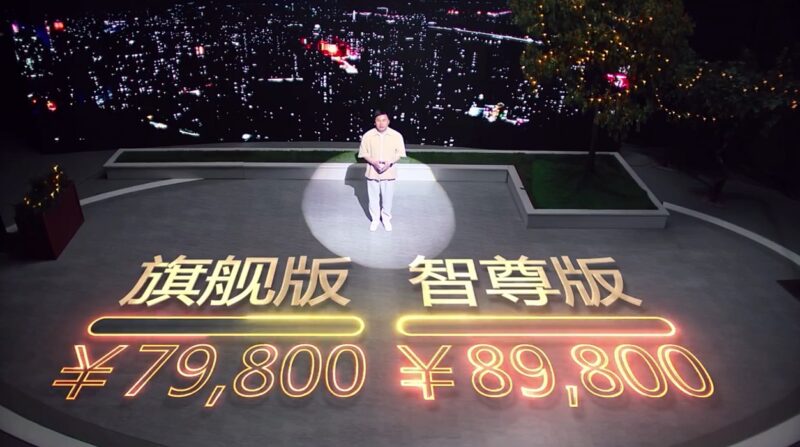 The in-car software is called KiOS and is mated with the ADAS system developed by DJI called LingXi. Previously we thought the assisted driving software would be some lower-trim thing. However, we are nicely surprised as it supports automated parking Lane Centric Control (LCC), and the car is equipped with a 360-degree camera.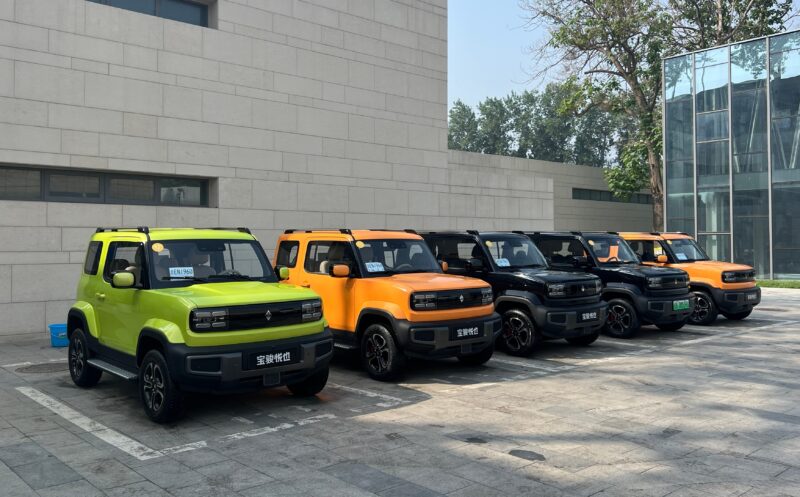 As Baojun Yep is aimed at young folks, smartphone apps can control many things. The large rear screen, Car-watch, can communicate pictures or texts to other drivers. You simply update your status on your phone, and everybody will see it on the back of your car. According to Baojun, this will help young people to express their personalities.
This feature costs additional 1,518 yuan (215 USD), and we all at CarNewsChina hope not many folks in need of expressing themself will opt in.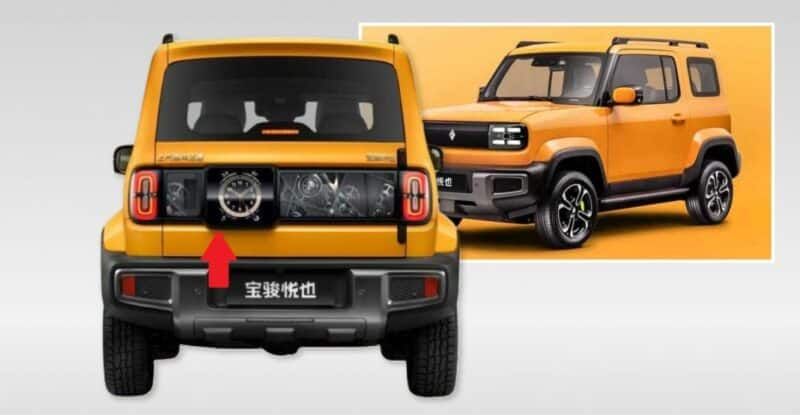 The app can also control window control, air conditioning, primary diagnosis, and vehicle position.
Baojun is a brand under the SAIC-GM-Wuling (SGMW) joint venture. Originally in 2010, it was a budget brand using old GM platforms, and nowadays, SGMW position it as a cool brand for young folks.
Editor's comment
Honestly, until the very last moment, we were unsure if it was not all just a joke and the conference will start with a BAZINGA! Well, it's not, and we love the car. SGMW was recently dealing with declining sales of its three years old bestseller Mini EVs, and it seems they took all the proper steps to find a replacement. Slightly more expensive but offers much more features, a cool design, and fair enough specs. Yep creates its own class, and we expect it will sell like hotcakes. And if you are not cool enough for Yep, you can always go for Wuling Bingo. We will keep an eye on it.