On April 25, GM's Chinese joint venture SGMW revealed new details about its upcoming electric 'mini SUV' Baojun Yep. It will cost about 100,000 yuan (14,400 USD) and launch in June. But mainly, it announced a new feature of Yep – a digital screen on the car's rear that can display the driver's status, time, emoticons, warnings, and more with other drivers.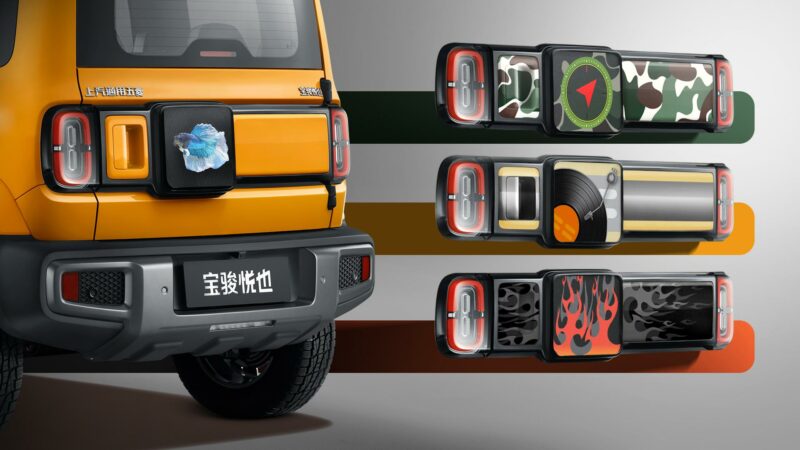 SGMW calls this feature a Watch-inspired Car-watch. It's probably because the design reminds the Apple Watch with a strap. The whole thing is over 1 meter long and 0.26 meters wide, reminding the watch strap. Like the Apple device, you can choose from various 'Watch band' designs for your Baojun Yep Car-watch.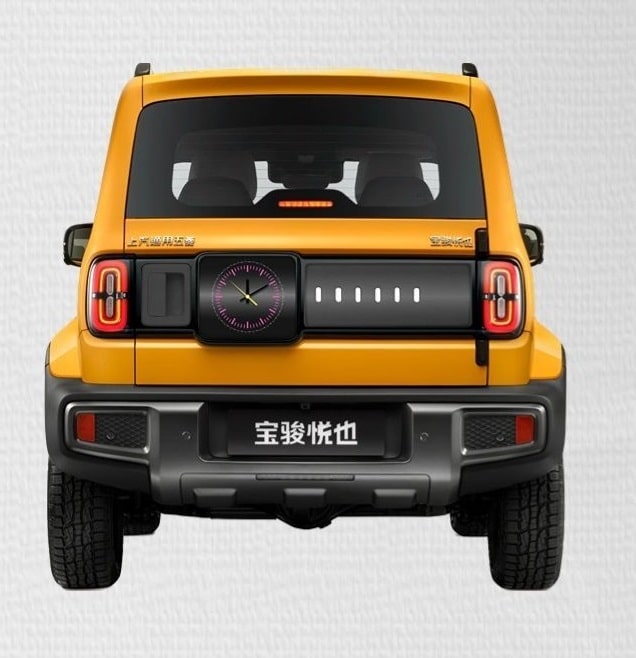 On the 1-meter (1050 mm to be precise) long strip, a 300 x 256 mm digital screen is mounted, which works as the 'watch.' It can display time, various icons, text, and SGMW claim it can unlock multiple interaction games, allowing users to 'share creative ideas.' GM says this feature is here to 'help young-generation to express their personalities.'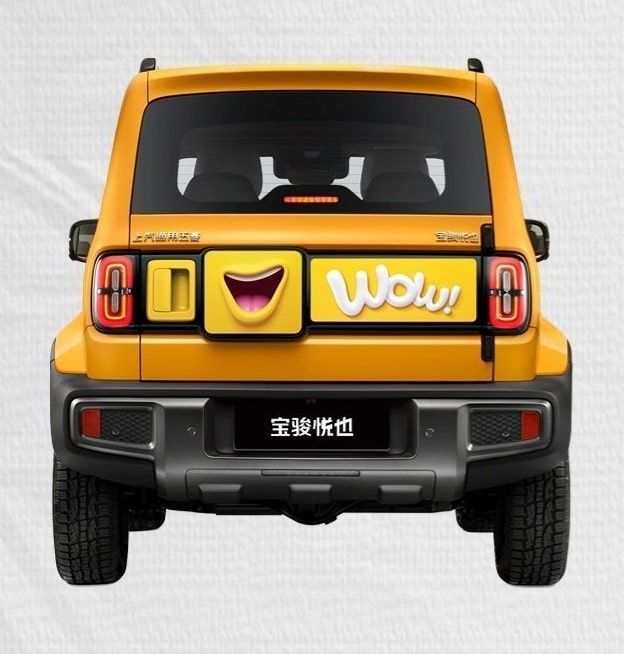 SGMW also revealed that the Baojun Yep would be equipped with DJI-Wuling developed Lingxi Intelligent Driving System. The Lingxi ADAS relied on dual-lens cameras and debuted on Baojun's previous car – the Kiwi EV DJ edition. DJI is a Chinese drone maker, and Wuling is another brand under SGMW.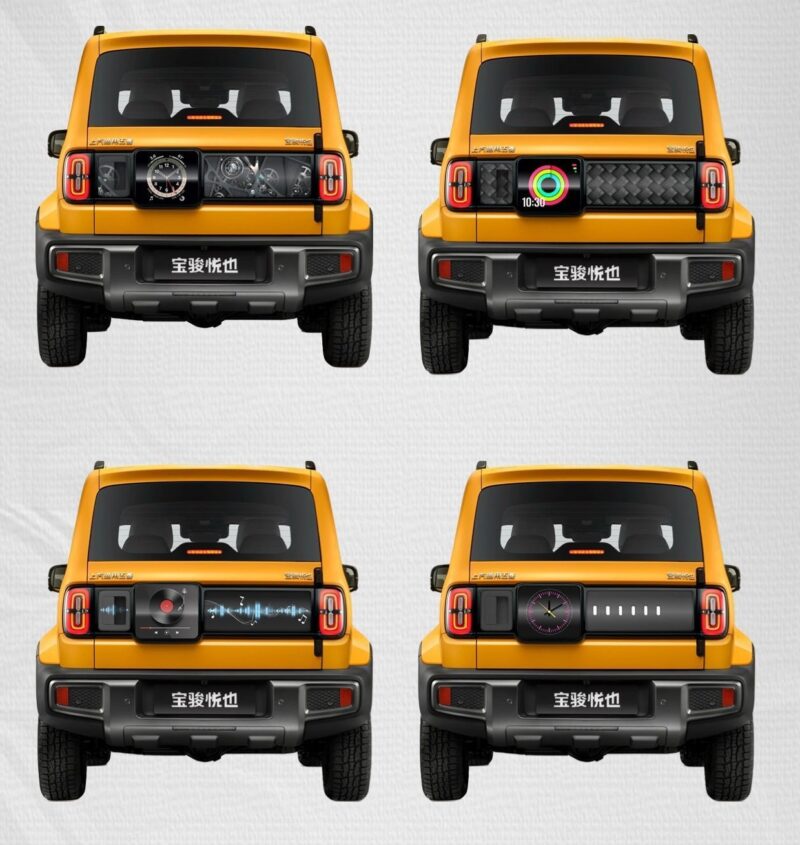 Baojun Yep is a 3-door 4-seater measuring 3381/1685/1721 mm (length, width, height), with a wheelbase of 2110 mm and a curb weight of 1006 kg. The car has a single rear 50 kW motor with a peak torque of 140 Nm. The top speed is limited to 100km/h.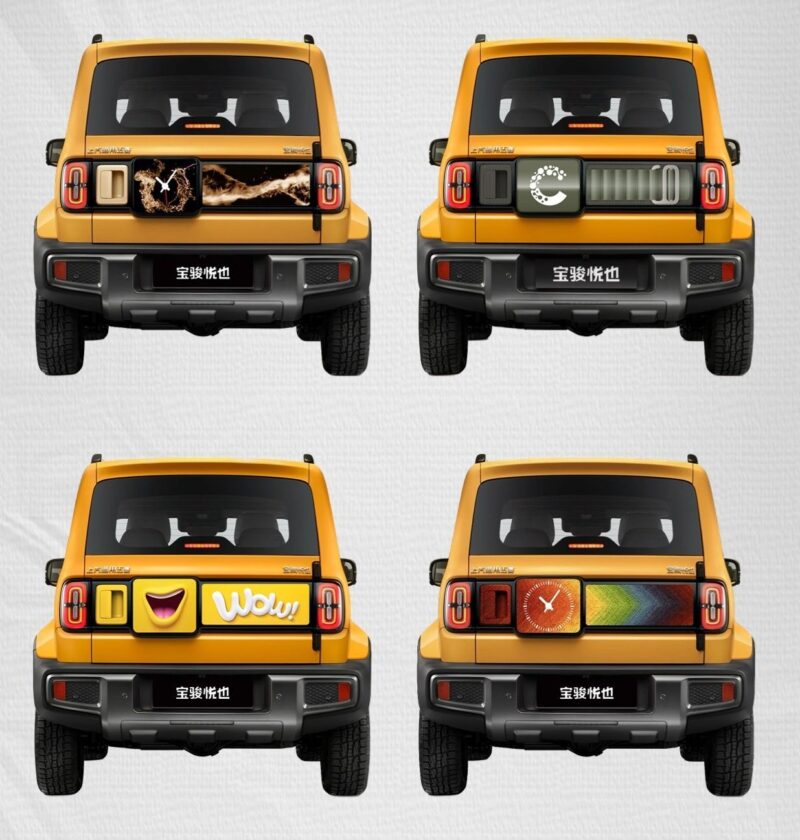 Baojun is a brand under SGMW – a joint venture between GM, SAIC, and Wuling. The brand was established in 2010 and was a product line using outdated platforms from SAIC-GM. Recently, SGMW started giving Baojun more attention and, in 2021, launched the futuristic mini car KiWi EV in collaboration with Alibaba and DJI. In June last year, the new 2023 Baojun KiWi EV was announced.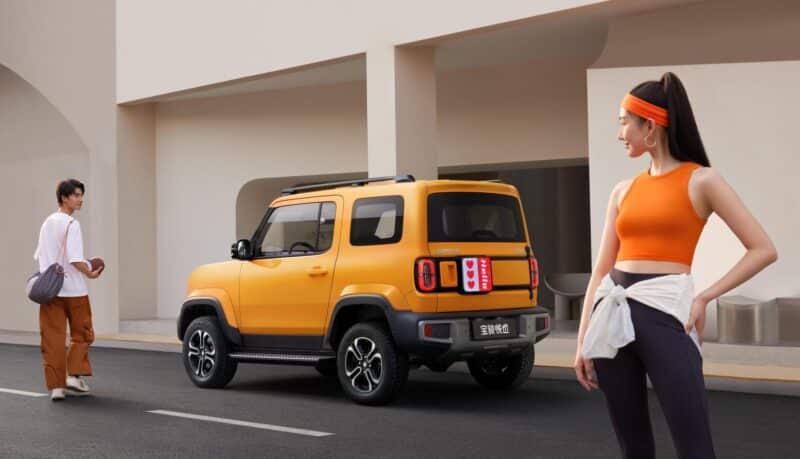 Baojun Yep wasn't presented at Auto Shanghai last week, and many details remain to be unveiled upon its June launch. In recent spy shots, it was revealed that the car has a charging port unusually in front, between the headlights.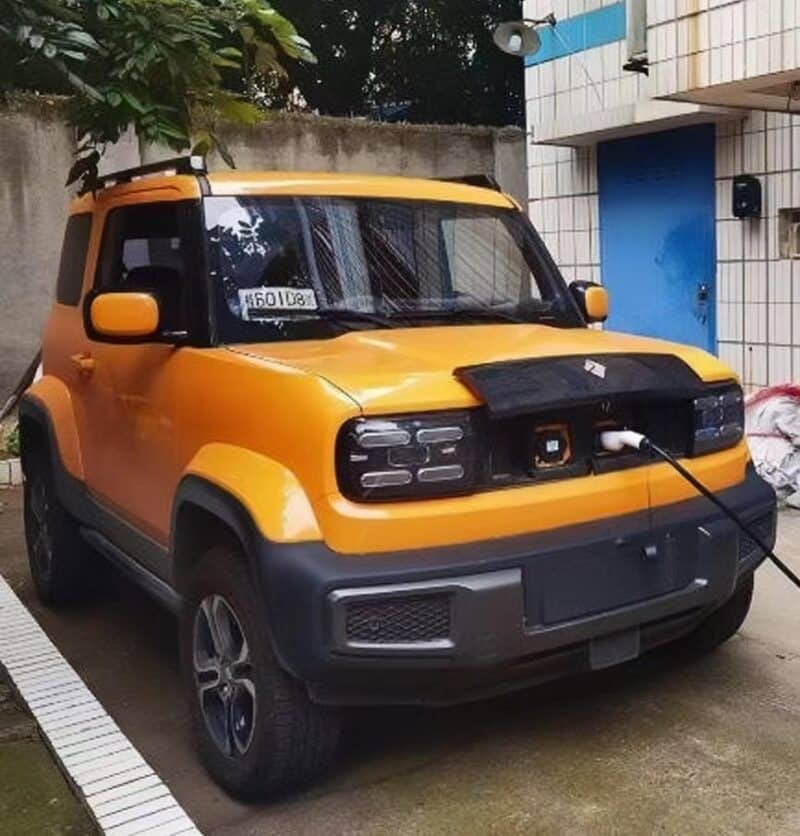 Editor's comment
Yep, SGMW seems serious about putting this into production. Am I the only one uneasy about the young generation expressing their personalities through sharing creative ideas in the rear of their car?