On June 1, the Zeekr 001 WE version with a 1,032 km CLTC cruising range was delivered at the CATL headquarter in China. The car is equipped with CATL's CTP 3.0 Qilin batteries. Customers can select from two battery capacity configurations of the WE version: 100 kWh battery capacity (741km, 6.9s) starts at 300,000 yuan (42,300 USD) and 140 kWh battery capacity starts at 403,000 yuan (56,900 USD). Zeekr is a brand under Geely.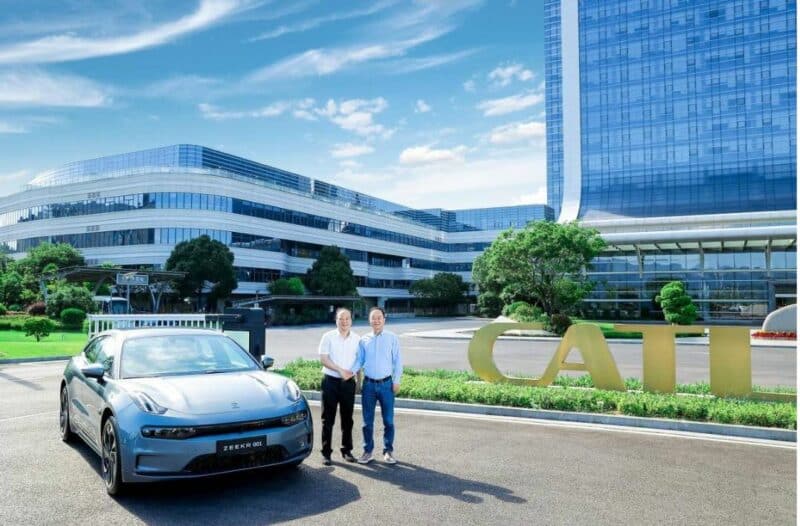 Earlier in August 2022, CATL announced that it would partner with Zeekr to make it the first vehicle brand to be equipped with mass-produced Qilin batteries. With that, Zeekr 001 became the world's first mass-produced model equipped with Qilin batteries capable of outputting a CLTC cruising range of more than 1,000 km.
Furthermore, on May 26 this year, a Chinese netizen posted on Weibo an actual battery life evaluation video of the Zeekr 001 WE version. The netizen adjusted the air conditioner in the car to 23 degrees Celsius and the energy recovery level to low. He drove from Golmud, Qinghai Province then returned back. He drove the vehicle until the battery was completely exhausted, without any charging halfway, which lasted 11 hours, and at the same time, passed through a high altitude area of ​​more than 3,000 m.
The data showed that this Zeekr 001 has an actual battery life of 922.9 km, including 714.2 km on highways, 208.7 km on national highways and cities, with an average speed of 79 km/hr and an energy consumption of 14.7 kWh/100km.
CATL Qilin Battery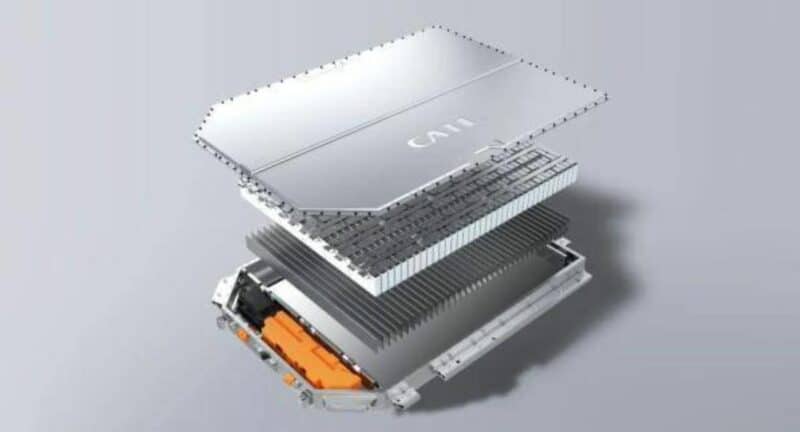 On June 23, 2022, CATL released Qilin, the third generation of its CTP (cell-to-pack) technology. CATL claims that Qilin's volume utilization efficiency is 72% and has an energy density of up to 255 Wh/kg, capable of delivering a range of over 1,000 km. Compared with the previous two generations of CTP technology, Qilin completely dismissed the modular design, instead, relying on a multi-functional elastic interlayer and water-cooled plate design, to achieve a comprehensive improvement in battery life, fast charging, safety, efficiency, and low-temperature performance, according to CATL. In March of this year, Qilin batteries officially achieved mass production.
The 140 kWh battery version's rear motor contains silicon carbide technology, which improved the CLTC cruising range by 38 km. This version also has three adjustable energy recovery levels of low, medium, and hight modes.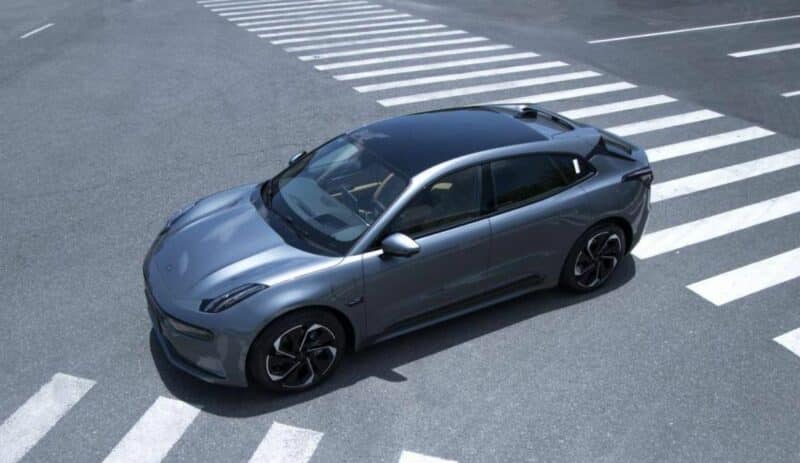 Previously, on May 16, the Zeekr 001 WE version officially started delivery, with a battery capacity of 140 kWh. Zeekr Auto stated that the model is still being delivered and the current delivery data cannot be disclosed yet.