On July 1st, SGMW released the sales data for its Wuling Bingo models in June. The Wuling Bingo recorded sales of 19,118 vehicles, representing a 6.1% increase compared to the previous month. The cumulative sales since its launch has reached an impressive 61,272 vehicles.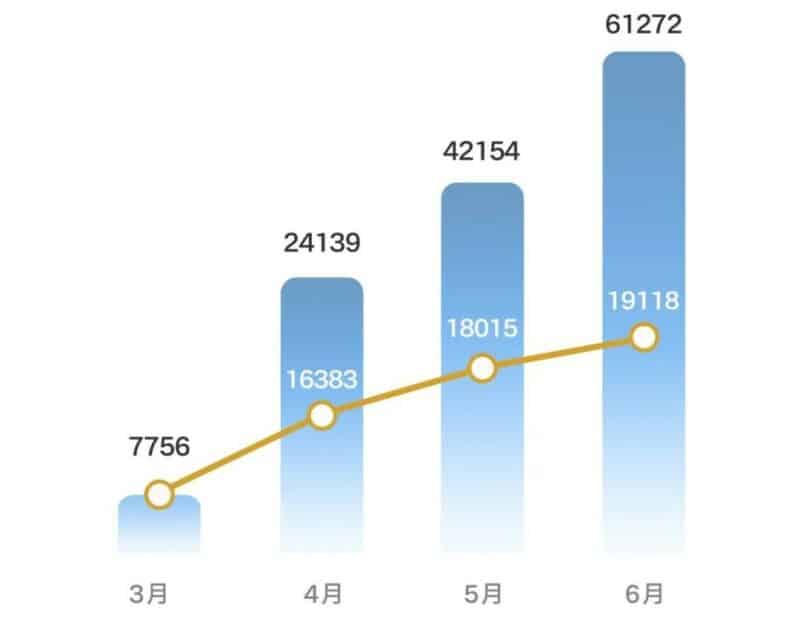 SGMW is a joint venture between SAIC, GM, and Wuling. The Wuling Bingo product line currently offers seven different configurations, with prices ranging from 59,800 yuan to 84,800 yuan (8,200 to 11,200 USD).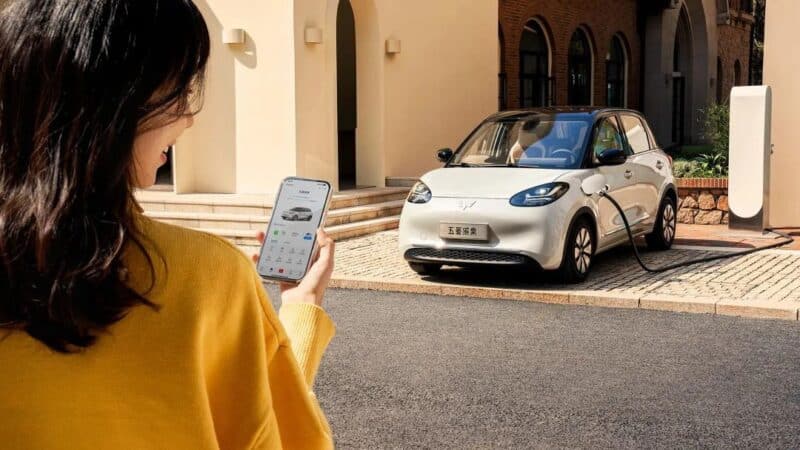 Parameters of Bingo
Wuling Bingo has two available power versions, with the motor delivering maximum power outputs of 30kW and 50kW, respectively, and a peak torque of 150Nm. The Wuling Bingo EV models have a 17.3 kWh or 31.9 kWh LFP battery, offering CLTC pure electric cruising ranges of 203km and 333km, respectively. The vehicles also support fast charging.
The interior of the Wuling Bingo is equipped with multiple screens, consisting of a 7-inch instrument panel and 10.25-inch infotainment. These displays provide essential information and entertainment options for drivers and passengers.
The main competitors of Bingo
In the Chinese market, the primary competitor of the Wuling Bingo is the BYD Seagull. The BYD Seagull was launched in late April, with the base model offering a range of 305 kilometers and priced at 73,800 yuan (10,100 USD). Regarding sales performance, the BYD Seagull sold 14,300 vehicles in May. The sales figures for the Seagull in June have not been announced yet, and we will continue to report on any updates regarding its sales performance.
The other competitor is another model of Wuling, Wuling Hongguang Mini EV. Wuling Hongguang Mini EV starts at 29,800 yuan (4,100 USD). The price of the high-end version of the Wuling Hongguang Mini EV coincides with that of the Wuling Bingo EV. Therefore, Wuling's leading seller is the low-end version of the Hongguang Mini EV. Wuling Hongguang Mini EV sold 2,902 units in May.
Editor's Comment
Wuling Bingo and BYD Seagull currently occupy most of China's 50,000 to 100,000 yuan EVs. Since the ranges of Wuling Bingo are 203km and 333km, BYD Seagull is 305km and 405km. Therefore, the main competition between the two parties is on the 300km version. Wuling Bingo generally has a lower price, while BYD Seagull has a higher configuration.