In recent years, light off-road vehicles, which are a hybrid between an urban SUV and a hardcore off-road vehicle, are becoming mainstream in the Chinese market. On August 20, Chery launched its brand-new light off-road compact SUV called Tansuo (探索) 06. A total of four models were launched with a price range of 116,900 – 139,900 yuan (16,000 – 19,200 USD). Tansuo 06 will launch in the international market under the 'Jaecoo J7' name.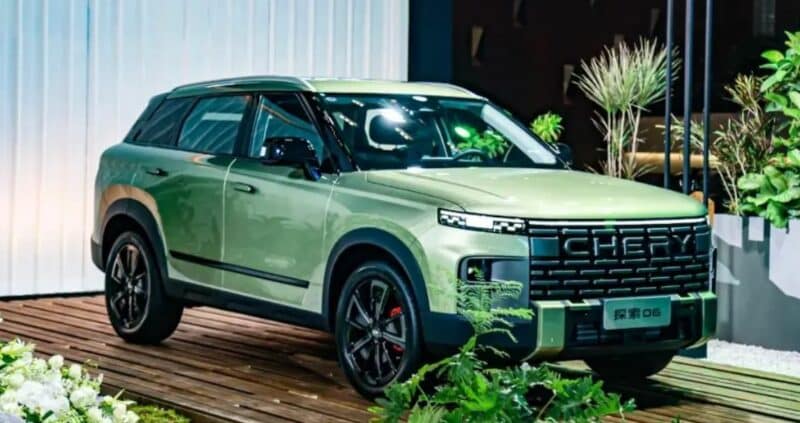 In the front, the most striking design is the large blackened matrix grille, which is integrated with the large Chery letter logo and daytime running lights on both sides, making the car highly recognizable.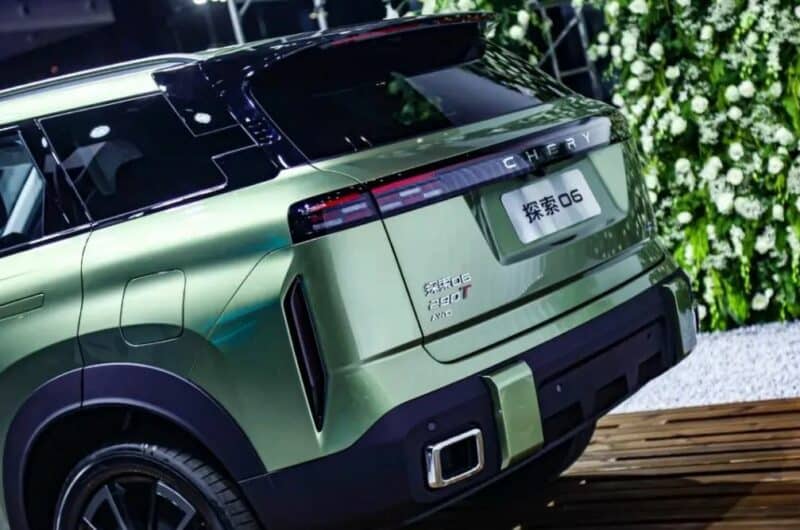 Positioned as a compact SUV, the size of Tansuo 06 measures 4538/1898/1680mm, with a 2672mm wheelbase. Notable design elements include a floating roof effect, luggage racks, and hidden door handles. The wheel eyebrows, external mirrors, and side skirts are all embellished with black trim, further enhancing its off-road characteristics. All wheels are equipped with red calipers, adding a sense of sportiness.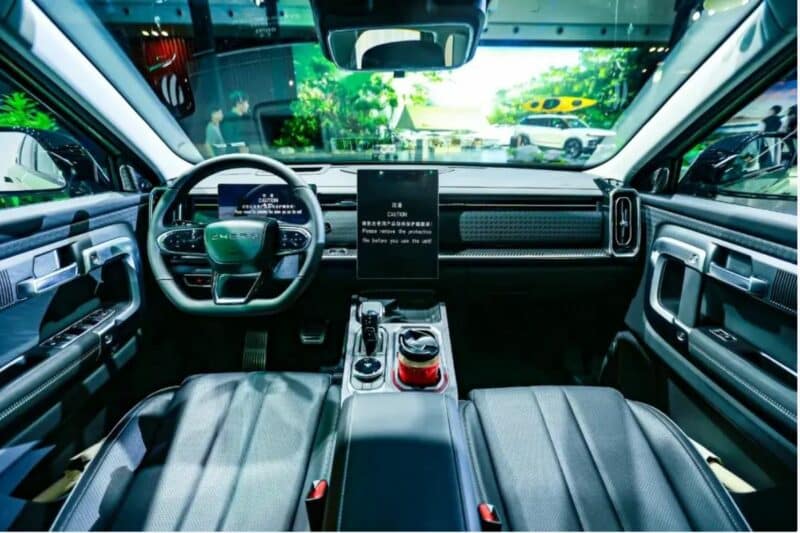 Inside, the cockpit adopts a symmetrical layout and polygonal-shaped vertical air outlets; and is decorated with chrome-plated elements. There is a long 13.2-inch vertical central control large screen that is supported by a Qualcomm Snapdragon 8155 chip, a 10.25-inch full LCD instrument panel, and a three-spoke flat-bottom steering wheel. There are no physical buttons on the dashboard.
Other configurations include a large mirror, a hook for use for the co-pilot, and umbrella drainage holes on the door trims. All models come standard with a 2+3 5-seater layout.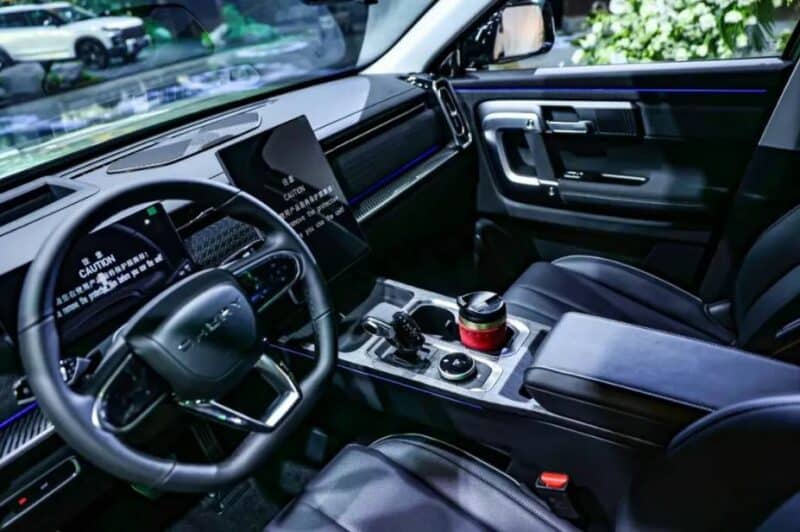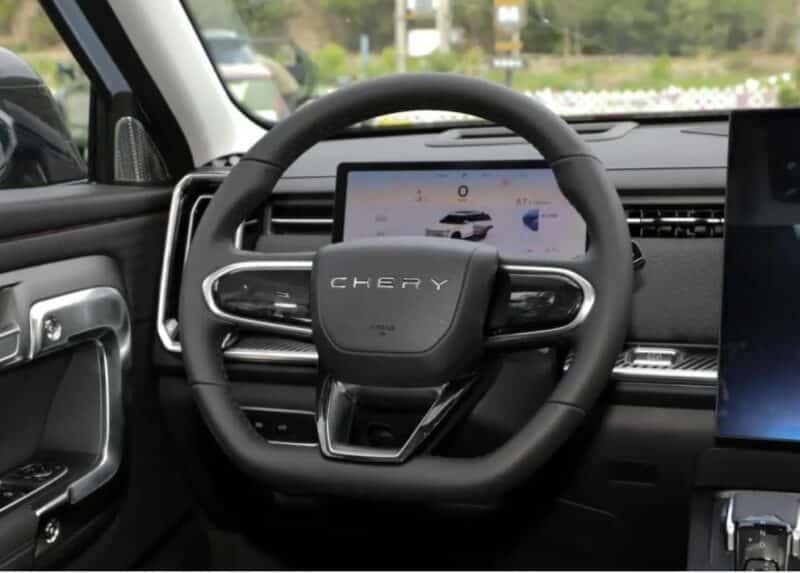 The mid-to-high-end models also come with a head-up display, a level 2.5 advanced driving assistance system, wireless charging for mobile phones, off-road and snow-driving modes, and electronically adjustable seats. The level 2.5 advanced driving assistance system consists of 23 functions including collision avoidance, adaptive cruise control, automatic emergency braking, and traffic-sign recognition.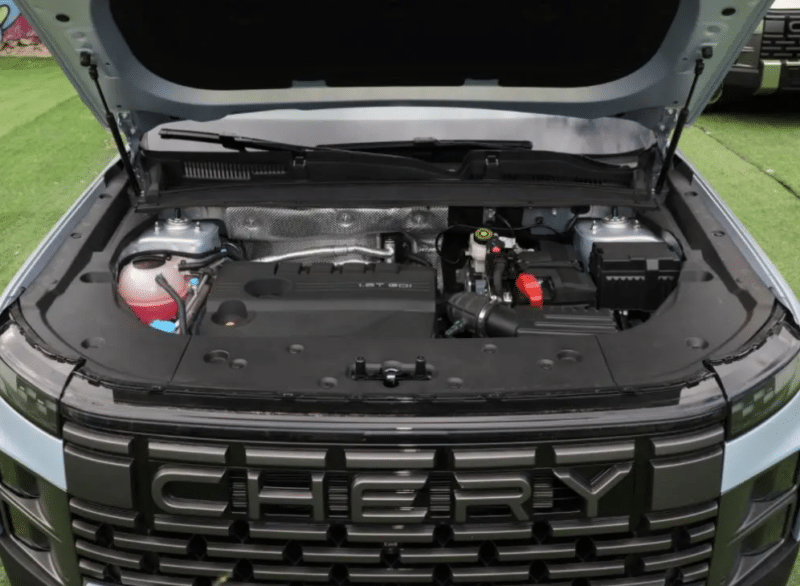 The powertrain is comprised of a Kunpeng 1.6T turbocharged engine with a maximum power of 145 kW and a peak torque of 290 Nm, mated to a 7DCT. Both two-wheel drive and four-wheel drive are available. Tansuo 06 can accelerate from 0 to 100 km/h in 8 seconds. The two-wheel drive and the four-wheel drive have a fuel consumption as low as 6.98L/100km and 7.48L/100km, respectively. The PHEV version will launch later in the future.