On September 1, Zeekr launched the Tesla Model S Plaid competitor Zeekr 001 FR. The AWD performance car has four electric motors with 1,247 horsepower (1,265 PS) and a 280 km/h top speed. FR stands for Future Roads.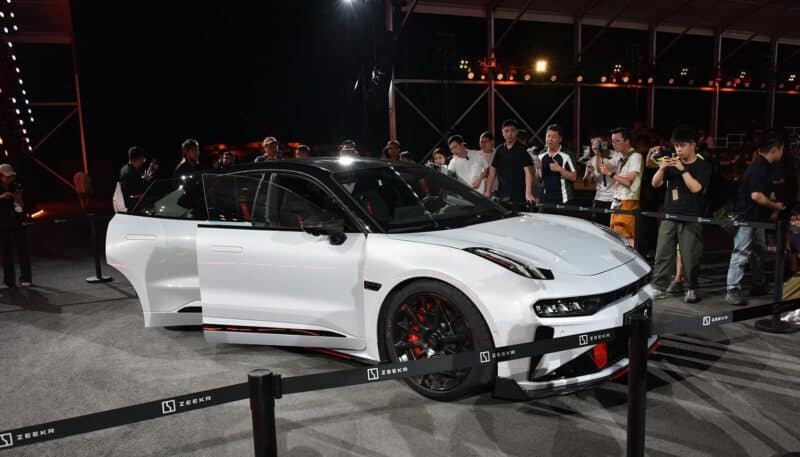 The acceleration 0-100 km/h is insane 2.07 seconds "if you measure it as Tesla," company executives said during the conference. They were referring to the rolling start scenario. If measured including the starting time, it is 2.37 seconds.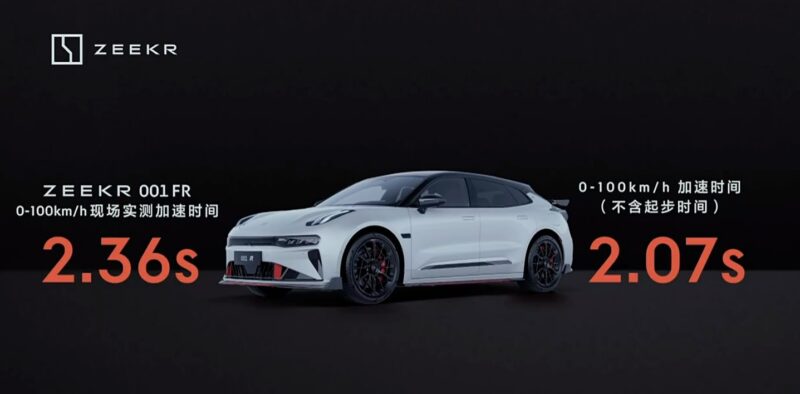 The car can perform a tank turn (U-turn) thanks to its four independent electric motors. This feature we previously saw only on .. tanks and some crazy SUVs from BYD, never on a shooting brake. According to the company, when performing the U-turn, the peak torque at the wheels will reach 10,000 Nm.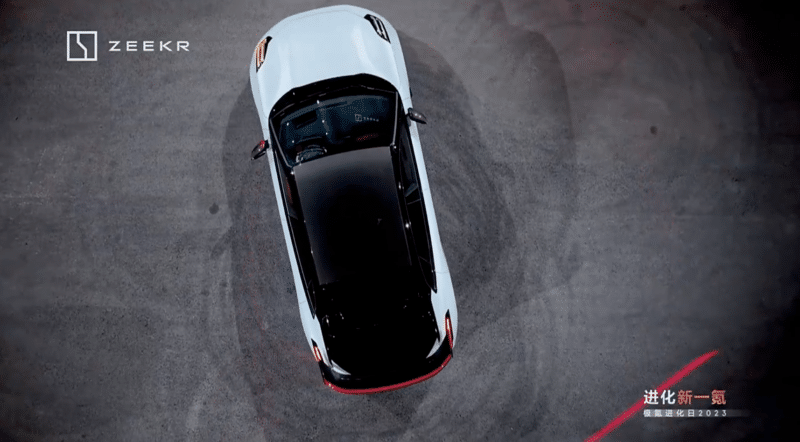 The performance EV has quad motors, and they are not the same. In front, the car is powered by a pair of 155 kW engines; at the rear, you find two 310 kW engines. So, the car is an AWD with dominant rear wheels, which is just in line with the essence of a supercar. Also, the rear motor uses carbon fiber to wrap the rotor, and the total power density is 4.4W/kg.
Equipped with a carbon fiber aerodynamic kit, Zeekr claims that it can handle a maximum lateral (side to side) force of 1.4G.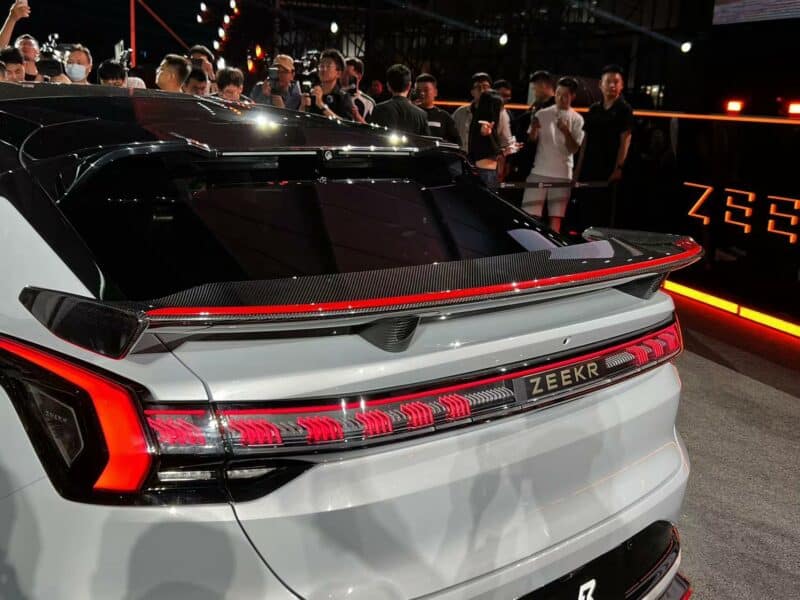 The supercar also features a track-level braking system: AP Racing 10-piston calipers in front mated with 4-piston calipers at the rear and Brembo's carbon ceramic brake discs. It has proper racing wheels – 22″ GTR2 tires from Giti Motorsport (front 265/40 R22 and rear 295/40 R22).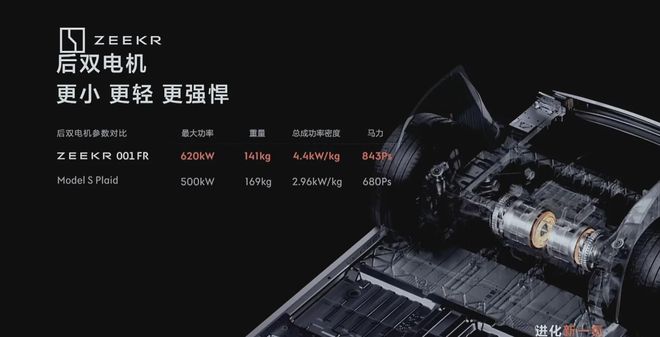 The Zeekr 001 FR is built on an 800V platform with a 100 kWh Qilin battery from CATL. The vehicle can be charged from 10% to 80% in 15 minutes.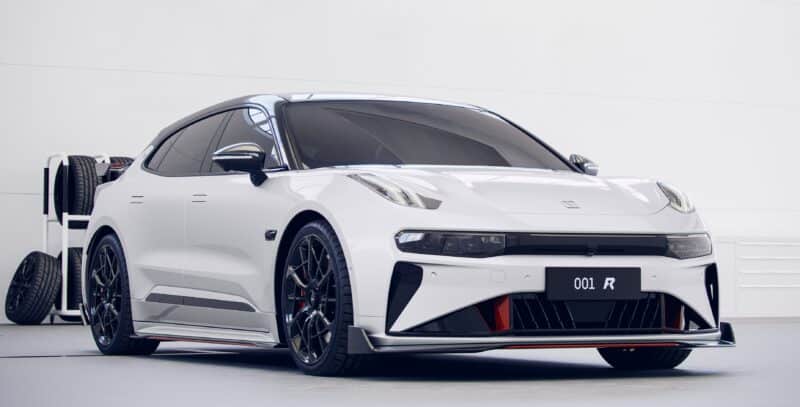 The 001 FR also has an in-built satellite phone and navigation. Geely Group – the owner of Zeekr – plans to launch 72 satellites into orbit by 2025; the first nine GeeSAT-1 were launched in June 2022.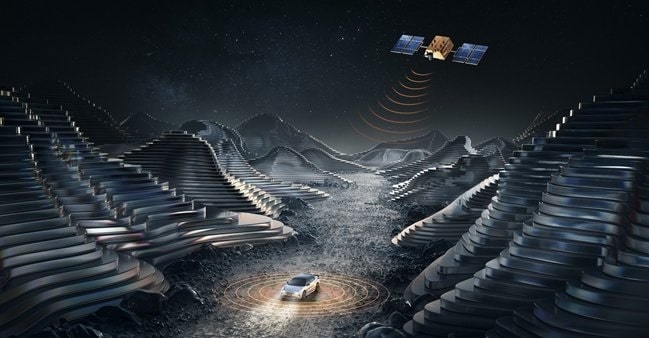 A 15.4″ control screen and an 8.8″ instrument panel are inside the car. All is powered by Zeekr OS 5.0. Moreover, it was announced that standard Zeekr 001, 009, and X models will get the update to OS 5.0 in September.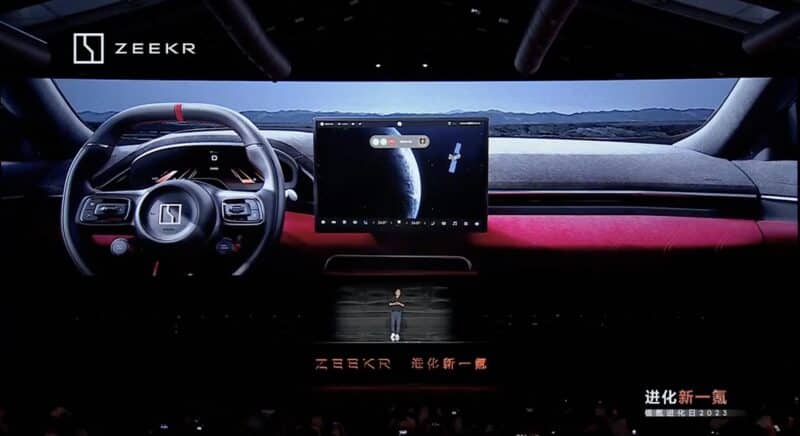 The 001 FR is also equipped with NZP, Zeekr's driver assistance software dedicated to highway driving. So here comes another Tesla Autopilot competitor.
NZP (Navigation Zeekr Pilot) is a relatively new ADAS that launched a full fleet rollout two months ago, on July 1, for the first batch of 1000 users. Since then, thousands of users have driven 1.58 million kilometers, and the total test time has exceeded 47,000 hours, according to the company.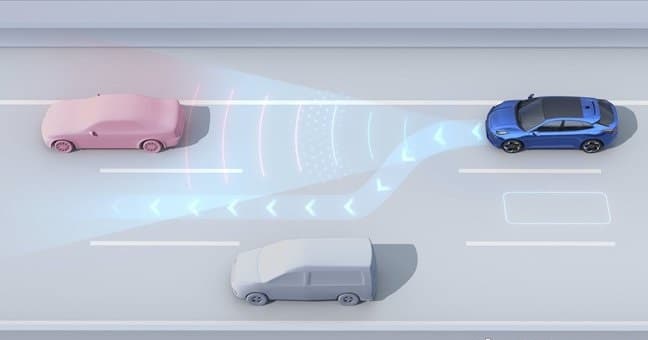 It is based on Mobileye's SuperVision. It probably wouldn't be fair to say NZP is just a rebadged SuperVision; however, Mobileye's input into NZP is significant.
Previously, Zeekr has co-operated with Mobileyes for some time, and in 2021, they announced that Zeekr 001 will be equipped with their SuperVision driving assist SW.
Zeekr also launched an 800 kW supercharger called V3. It has a maximum output of 1000 V and an output current of 800 A. Mass production will start in Q4, and the first V3 will go into operation in Q1 2024. Zeekr plans to have 450 supercharging stations deployed in China this year and 1000 in 2024. Their current supercharger launched in 2021 has power 360 kW.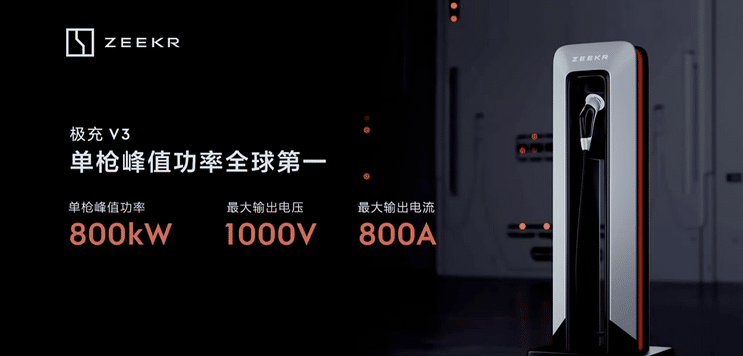 Zeekr 001 FR is Geely's most powerful car, which is quite impressive, considering that Lotus launched the Eletre SUV with 905 horsepower last year. The company also claims 001 FR is the world's fastest mass-produced car.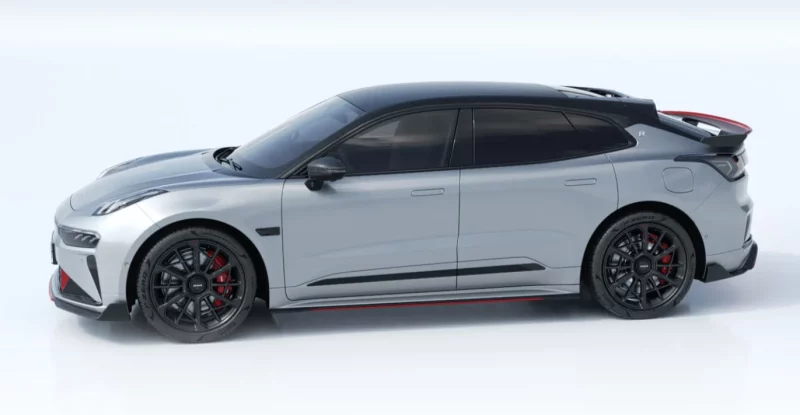 Zeekr sold an all-time high of 12,303 EVs in August in China. They have three cars on the market – a 001 shooting brake, a 009 minivan, and a compact SUV, Zeekr X.
The company plans to enter Europe later this year. Customers in the Netherlands can already preorder the Zeekr 001, and the first batch set sail for Europe from Ningbo in mid-August. In the next two years, Zeekr plans to expand into Norway, Germany, Denmark, and France, with the goal of entering most of the Western European countries by 2026.
Zeekr's sister brands are Polestar, Lotus, Lynk&Co, and Volvo, all owned by Geely Group.
The blind orders of 001 FR started today, but the price hasn't been revealed yet. Zeekr announced that 001 FR received 99 orders 15 seconds after the booking went live. Deliveries are set to begin in October, and only 99 units will be delivered each month. Zeekr teased us that the price would be over 1 million yuan (140,000 USD). We will keep an eye on it.
Update: The previous version of the article stated the maximum gravitational force is 1.4G, while it is lateral force.