The Lotus Eletre was officially launched in China. Its production will start at the Lotus plant in Wuhan, China. Since today, people in China can reserve the Eletre with a deposit of 5,000 RMB (750 USD). Lotus expects to announce configurations and pricing for China in Q3 this year. As for the deliveries, they will begin in 2023.
Exterior and Interior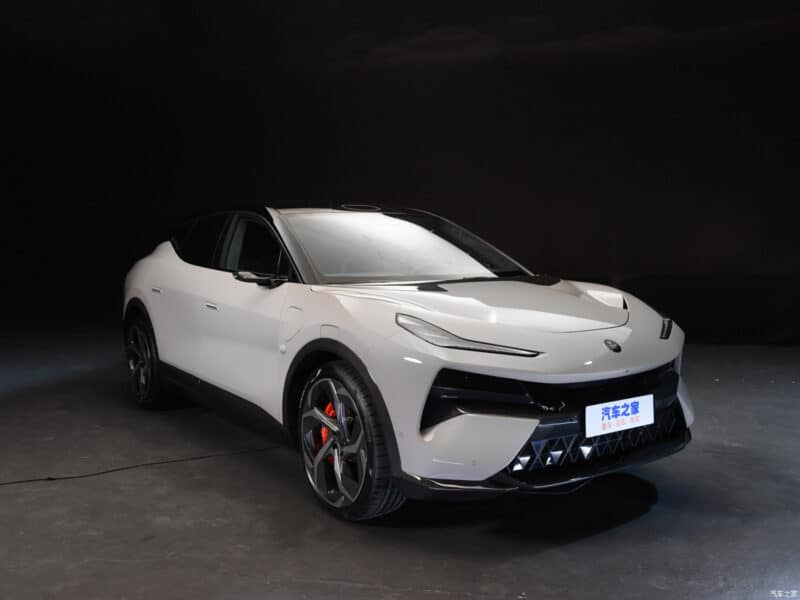 The exterior of the Lotus Eletre is all about aerodynamics. It has an active front grille, a floating split roof spoiler, an active rear spoiler, pop-out door handles, etc. As a result, the aerodynamic design of this SUV offers a significant downforce of 90 kg. As for the drag coefficient, it is 0.26 Cd. For the comparison, the Audi e-tron's drag coefficient is 0.28 Cd. The wheels of this EV are huge with 285/35 R23 size.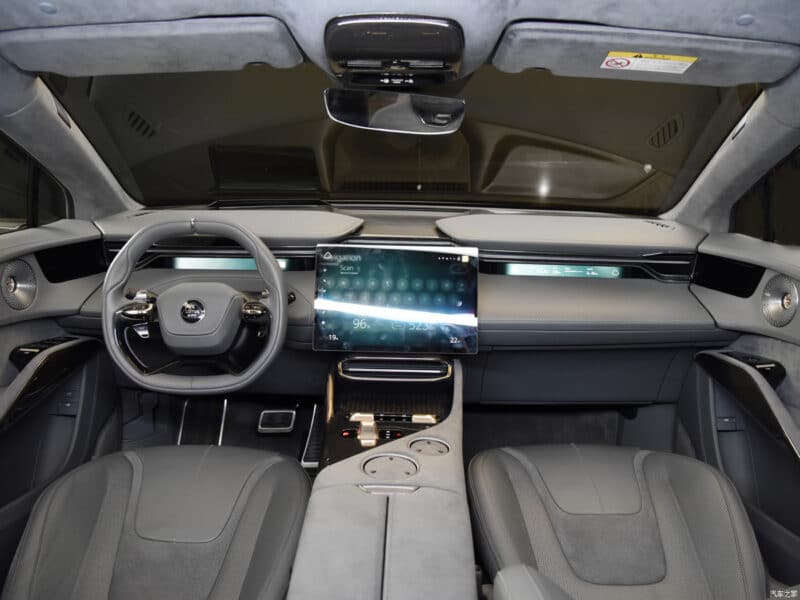 As for the interior of the Eletre, it seems like a nice place to be in. It has two 12.6-inch strip displays and a central screen with a diameter of 15.1 inches. In addition, the Eletre got a 29-inch HUD. There is one more 9-inch screen for passengers on the second row.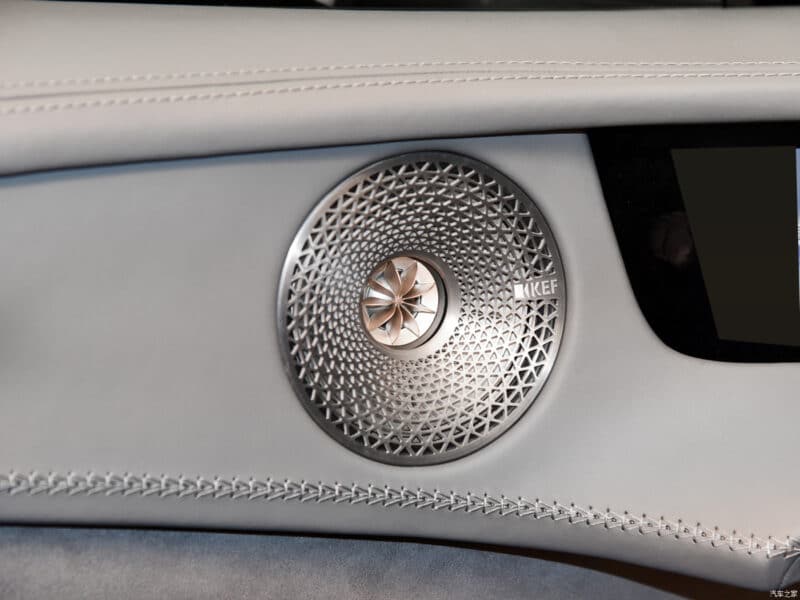 The interior has a lot of different materials and textures. In addition, there are six interior colors: black, grey, white, green, red, and brown. The Eletre also got 15 speakers from the KEF brand with a power of 1380 W. The upgraded version got 23 speakers for 2160 W.
Specs

The Lotus Eletre is a full-size SUV with dimensions of 5103/2019/1630 mm and a wheelbase of 3019 mm. It stands on the EPA (Electric Premium Architecture), based on Geely's SEA (Sustainable Experience Architecture). As for the power output, the entry-level Eletre has 592 hp (450 Kw), 710 Nm, a zero-to-hundred acceleration in 4.5 seconds, and a 258-km/h top speed. The top-performance version has 905 hp (675 kW), 985 Nm, a 265-km/h top speed, and can speed up from zero to one hundred in just 2.95 seconds.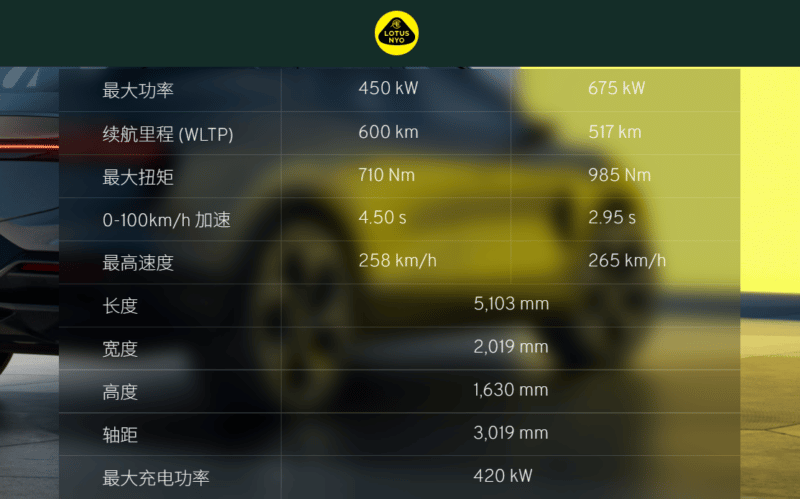 The Lotus Eletre has a battery with a capacity of 100 kWh. With it on board, the entry-level Lotus EV got a 600-km WLTP range. As for the top-performance version, it has 517 km of range. Another exciting feature of the Eletre is 800V charging technology. It allows this SUV to gain 120 km of range in 5 minutes. As for the full charge, it takes only 18 minutes.
Self-Driving System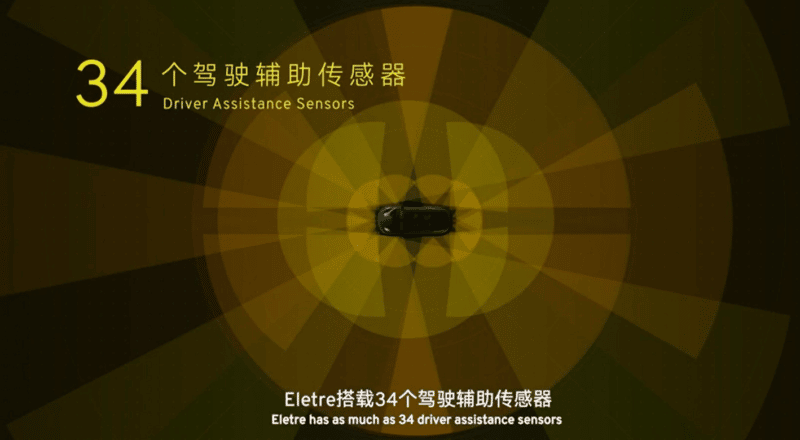 The Lotus Eletre has 34 different sensors, including 4 LIDAR sensors, 6 millimeter-wave sensors, 12 ultrasonic radars, and 12 cameras. There are LIDAR sensors in four points of the Eletre's body: at the front, back, and even in the wheel arches. These sensors are self-cleaning, so the self-driving system of the Eletre will work even in bad weather conditions. As for computing power, Eletre's self-driving system is powered by two Qualcomm 8155 chips.
Reservation Info And Lotus Plans In China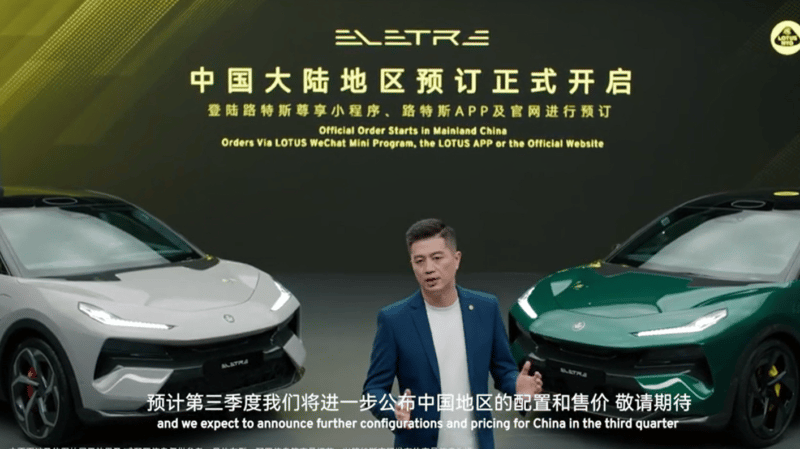 As we have already mentioned, the Lotus Eletre is available for reservation at 5,000 RMB (~750 USD). Lotus says about four major benefits of reserving the Eletre: Prior Delivery, Premium Delivery, Charging Assurance, and After-Sales Service Assurance. It makes little sense because it seems like every client should get all of these benefits regardless of reservation.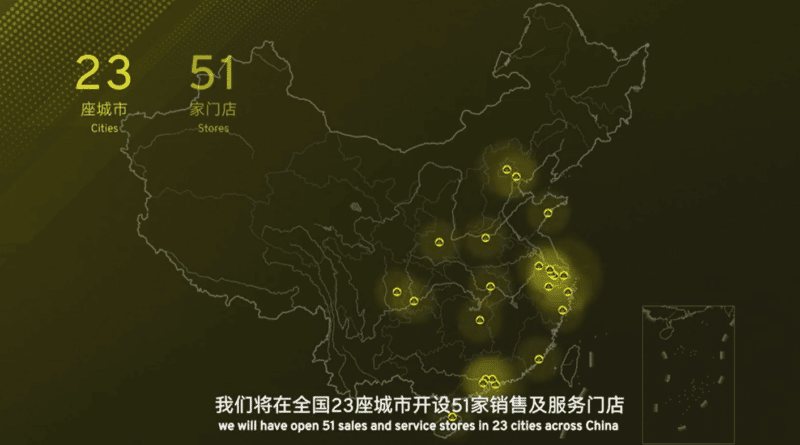 As for the configuration and pricing, they will be released in Q3 this year. Lotus expects to open 51 stores in 23 cities across China, including Beijing, Shanghai, Guangzhou, Shenzhen, Wuhan, etc. Moreover, Lotus wants to launch over 200 420-kW charging stations. They stated that China is their key market, and now we can see that Lotus has huge plans. We will monitor all the new information about the Lotus Eletre, so stay tuned!
Source: Lotus Weibo, Autohome