Nio has announced its sales figures for September. The company reported that it delivered 15,641 EVs during the month. This marks a year-on-year increase of 43.8%. However, compared to the previous month, Nio's September deliveries saw a decline of 19.1%.
While Nio did not provide a detailed breakdown of sales by specific models, the company did disclose that it sold 11,504 SUVs and 4,137 sedans in September.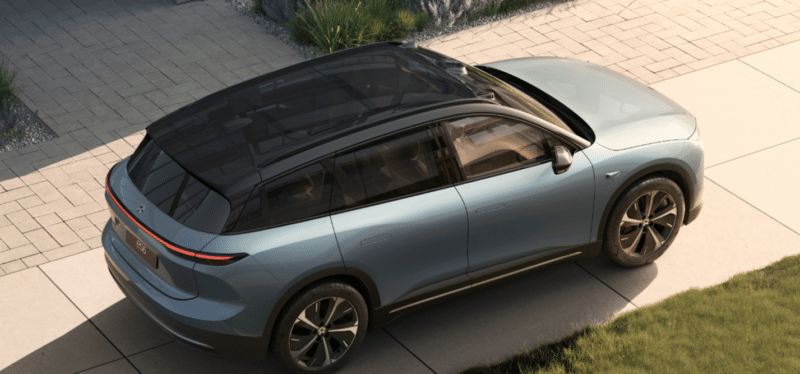 During the preceding months of this quarter, Nio reported deliveries of 20,462 EVs in July and 19,329 in August. The decline in September's delivery data compared to the earlier months of the quarter is noticeable. Nonetheless, Nio's cumulative delivery volume for this quarter amounted to 55,432 vehicles, representing a substantial year-on-year increase of 75.4%. These figures align closely with Nio's delivery guidance for the third quarter, which projected 55,000 to 57,000 vehicle deliveries.
Nio provided consumers with large delivery discounts and rights activities in July, causing Nio's deliveries to exceed 20,000 in July. Then, the delivery volume began to decline in August and September.
This year, Nio has delivered 109,993 vehicles, reflecting a year-on-year increase of 33.4%. Since commencing mass production in June 2018, Nio's cumulative deliveries have reached 399,549 units as of September 30, 2023.
Notably, Nio introduced its new EC6 electric coupe SUV, with deliveries commencing September 15th. This addition to Nio's product lineup joins the ranks of eight other models built on Nio's second-generation technology platform, signifying a comprehensive offering of EV options.
As for Nio's future product plans, the company has stated that it will not launch any new products in 2024 under the Nio brand. However, it's worth noting that Nio is expected to introduce entry-level sub-brands with the codenames "Alps" and "Firefly" next year, signaling a continued focus on expanding its presence in the EV market.
Source: iTHome