A for China very rare machine was seen in a shopping street in Nanchang in Jiangxi Province. It is a beautifull example of one of England finest, the Jaguar XJS convertible. Jaguar never officially sold the XJS in China and the import of second had cars from abroad is forbidden. There are only two ways how the happy owner got his dream in land. He might have bought it from a diplomat but that was forbidden as well until this very year 2010. Unlikely indeed.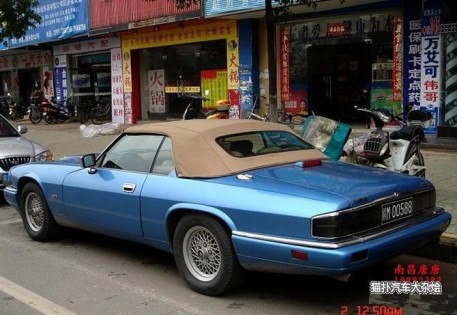 So it was smuggled. There is a busy route from Hong Kong, but usually those trademen don't bother doing cars like an old XJS, however very beautiful, it is not worth the risk. A mystery it is this car and maybe better so, a wife is more pretty if she got some secrets left, like not telling who she did last night.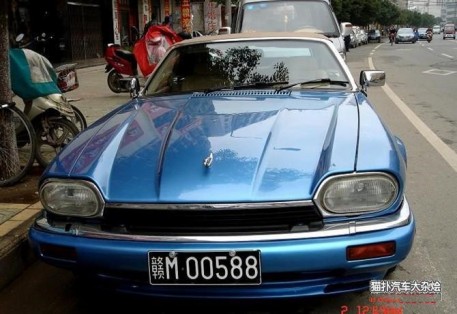 Jaguar had a very slow start in China compared with Audi, BMW and Benz. The previous XJ was the first Jaguar officially for sale, I haven't seen many around. The XFR though was a hit right from the start and the new XJ seems to follow suit. Golden days for Jaguar it might be, especially if the get themselves a nice entry-level car to compete the A4, C, 3 and S60.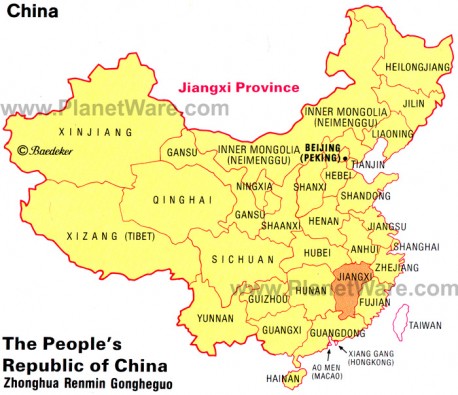 Jiangxi Province in orange.