A hard working man from the city of Chengdu made himself his dreamcar: a Chang'an-Suzuki Alto 4-door convertible. The engine is modified too, the man claims it can now accelerate faster than "a BMW".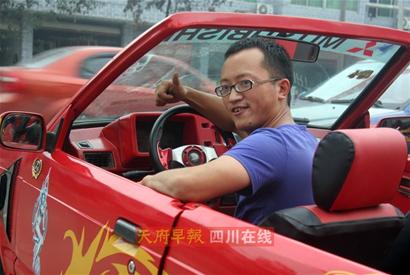 Mitsubishi windowsticker makes car even more fast. The man spend two years building his machine, total cost 20.000 yuan, not much for a true one and only.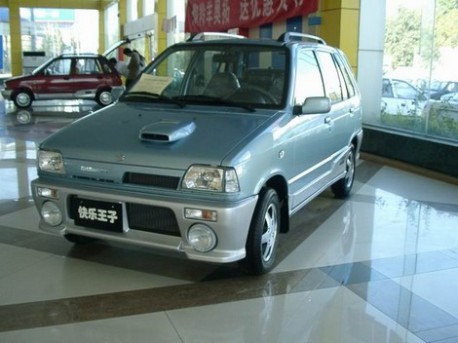 Chang'an-Suzuki made the Alto up until only two years ago. Car on pic a factory-sold sports version with roofrack, spoilers, big foglights and a fake vent on the bonnet. Price was 40.000 yuan, sadly the old Alto has now been replaced by a new Alto, a much more boring car.