A very special project by a Chinese tuner based on the old Benz SLK. The paint is gone, instead it is all sliver colored glitter. The car is for hire for a rather expensive 300.000 yuan a weekend, company sais its very popular for marriages. Company is called MyVeryStyle, their website is www.myverystyle.com but it does not work. No matter, guess they too busy with getting all that glitter on, and a great job they did.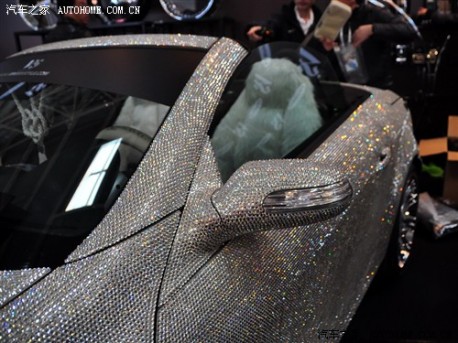 More than 100 hours of work, they say. Impressive, but hold on your silver hat, now the interior: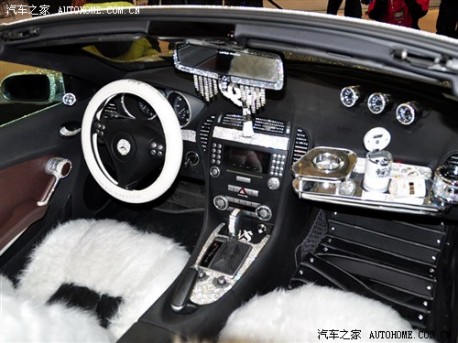 Absolutely Brilliant. Especially the tray in front of the passenger seat. Airbag? What airbag? Seats very good as well, and the wheel. Well then, this machine can do no wrong; approved!