When Nanjing Automotive bought the rights to the MG7 and MG TF they shipped the production line for the 7 to China and started making it for the Chinese market and they still do. But there was another MG made in China for a while and that was the MG TF. It was assembled in China by kits coming from England. Not sure how many were made but it can't be more than one thousand. This nice 'Champagne'-colored 1.8 is one of those very rare TF's.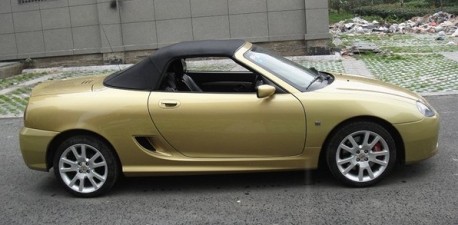 It was assembled in May 2008 in the city of Nanjing in Jiangsu Province, home of Nanjing Automobile. It is now for sale in the city of Hefei, capital of Anhui Province. The current owner bought it fresh from the factory in October 2008, it has since run 12.100 kilometer. The owner paid 299.800 yuan when new, he is asking 168.000 yuan for it now.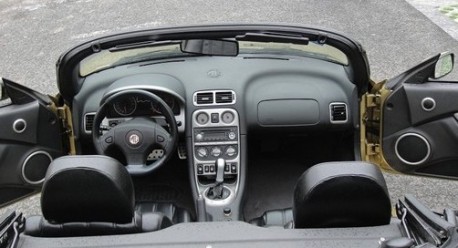 Power comes from the 1.8 mated to an 5-speed automatic. Car loox in very fine condition, clearly well maintained. Interested? See the whole listing here.