SAIC Motor's first deep sea car carrier has been launched in a historic Shanghai shipyard, Jiangnan. The ship will be put into operation next year and will be able to carry 7,600 vehicles, the car maker revealed Tuesday adding the diesel and liquefied natural gas (LNG) powered ship will be deployed on the manufacturer's line to Europe, which started operating in 2020 and Australia and New Zealand that will be soon open. In April, the car maker opened the line to Mexico from Fujian province.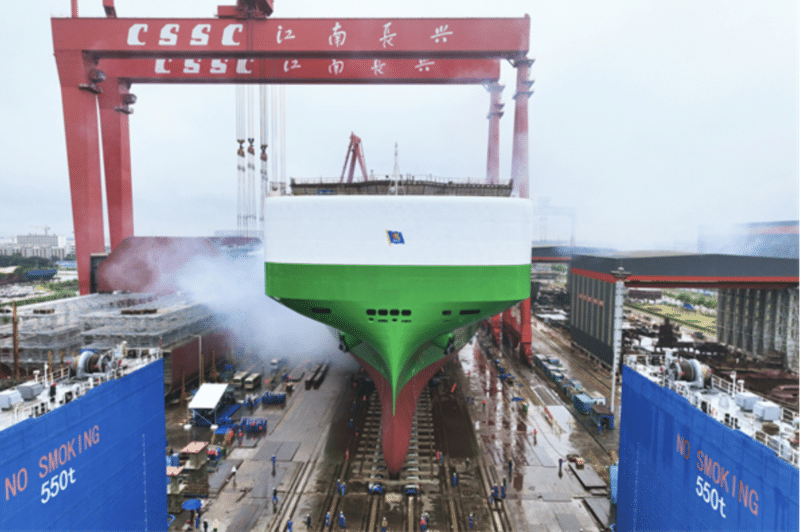 The MG brand owner plans to add 12 carriers to its shipping company fleet in the next three years. The future vessels in SAIC Anji Logistics Co fleet will be able to carry 7,600, 7,800 and 9,000 vehicles depending on the vessel type. SAIC added it will continues its cooperation with the world's largest shipping comoany, Cosco, as well as the owner of the largest ro-ro ship in the world, Wallenius Wilhelmsen.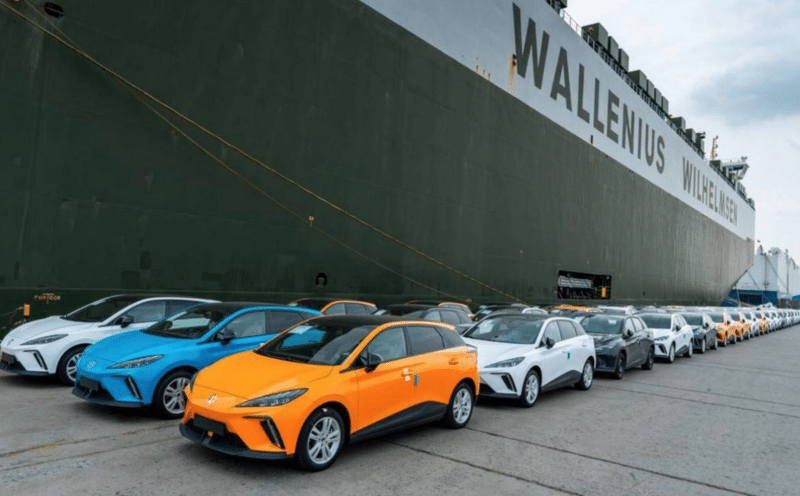 SAIC Motor has been the Chinese number one exporter for the past seven years with MG, which is under its umbrella, being number one exporting brand in the country for past four years. In 2022, SAIC Motor exported 1.017 million vehicles, 45.9% more compared to the previous year.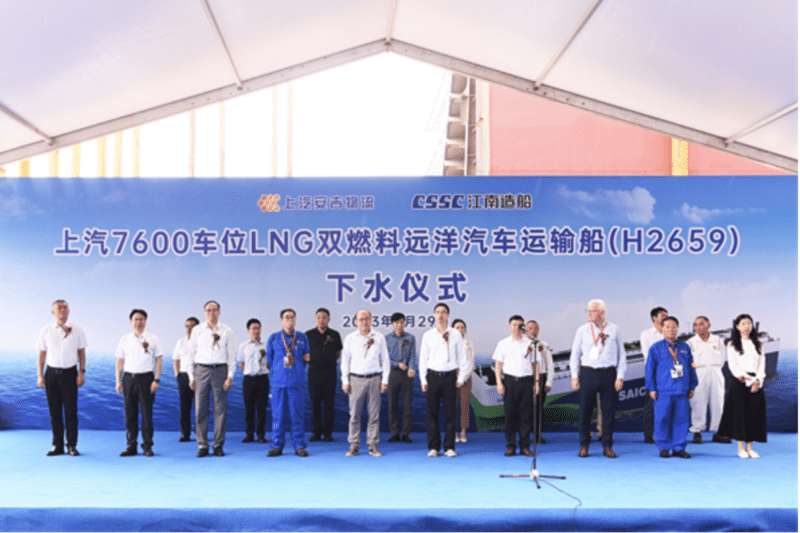 This year, the car manufacturer extended the rule with 630,000 units exported in the first seven months of the year, 31.6% more compared to 2022. At the same time, MG increased exports to Europe by 148% year-over-year by selling 135,000 vehicles, while in Australia it stabilized among top 10 with 35,000 units' January-July sales.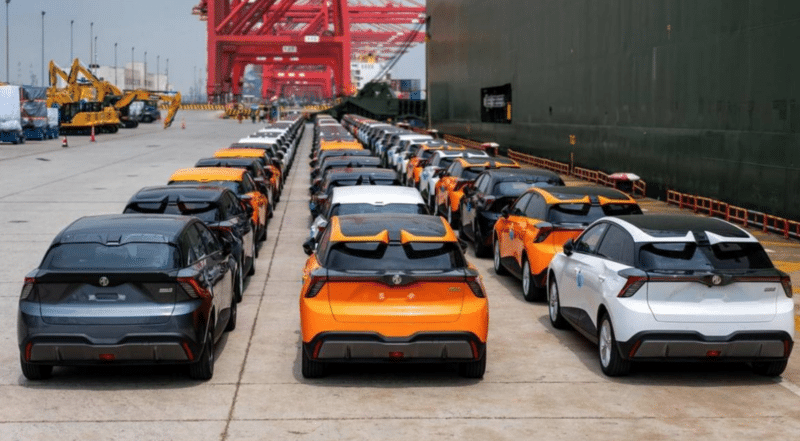 SAIC Motor's logistics arm, Anji, is the owner of the largest car carrier fleet in the country. The logistics operator owns 11 river ships, 11 domestic trade and 8 international trade ships. It operates sea lines to South-East Asia, Mexico, Latin America and Europe. The Shanghai based car maker is currently present in over 60 countries and has opened 750 stores around the world. Its car component arm owns 95 R&D centers around the world.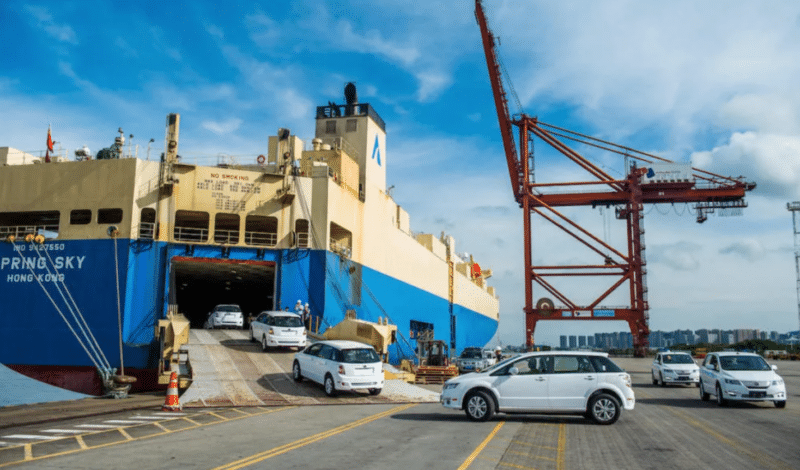 Last year, BYD announced building eight ro-ro ships that can carry 7,700 vehicles each. The fleet should be able to export around 50,000 units per year. This year Shenzhen EV maker added orders for four more LNG and diesel powered pure car, truck carriers (PCTC) that can carry 9,400 vehicles each. The future fleet should save a lot of money as it was revealed that Geely pays 1,300-1,500 USD for each Emgrand exported to South America.
Source: SAIC