The maniac extended Rolls Royce Phantom by Chinese coach-builder Star Customs debuted at the Chengdu Auto Show in October. It was now back at the Guangzhou Auto Show and we got more pics and info about this big big Roller.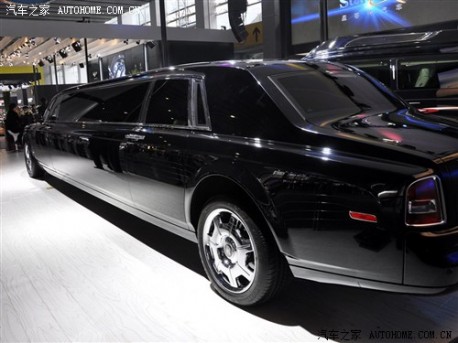 The Phantom's wheelbase is extended to 8.5 meter, wheelbase of the standard Phantom EWN measures 3.82 meter. The conversion costs 4.5 million yuan, that is 700.000 dollar. That however covers only to extend the wheelbase.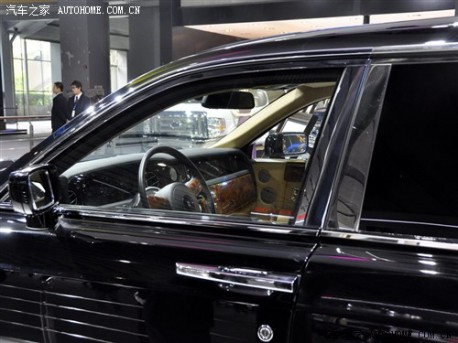 Sure you want some crocodile-leather? Gold-chromed grille? Swiss clocks? (?), wood from mahogany, burr walnut, maple and tulip trees? Well, somebody wanted all that, a very wealty businessman from China's coal-province Shanxi. It is his car on stage, total price was 15 million yuan, that is 2.36 million dollar.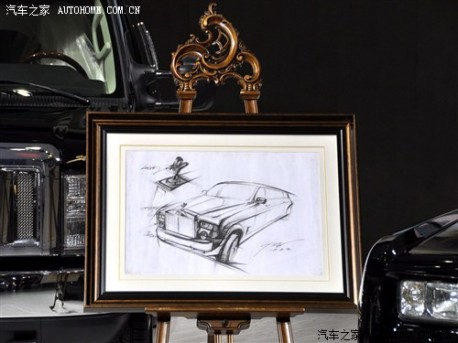 A real design sketch from Star Custom's designers. Can't have been that hard.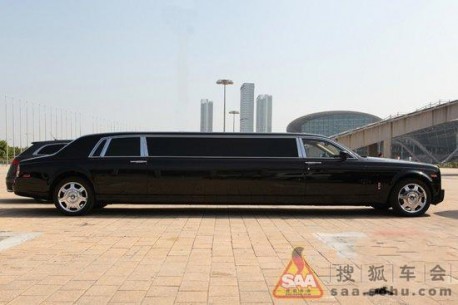 Roller parked in front of the exhibition hall before the show.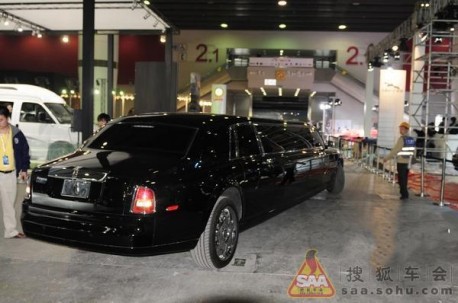 Riding da car into the exhibition hall.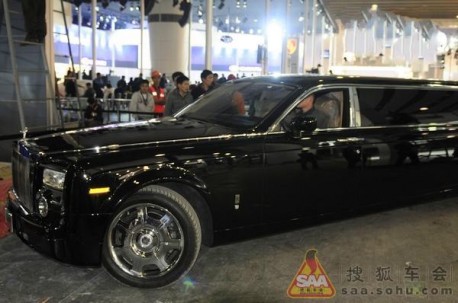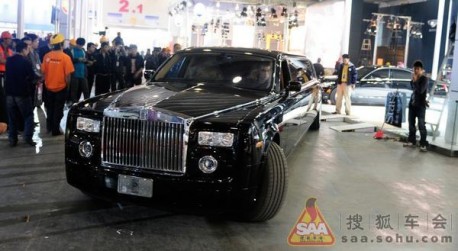 Via: Autohome.