Another fine addition to my pink car from China-collection. Warm welcome to this great machine; a very pink Ferrari 458 Italia that lives somewhere right here in Beijing, I'll keep an eye on traffic when I bicycle back home…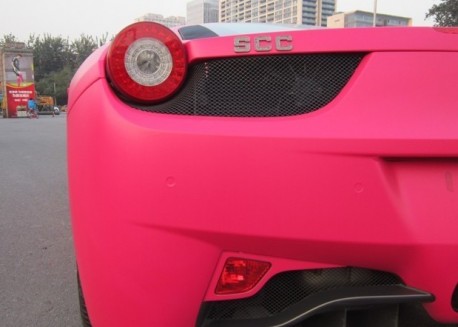 'SCC' stands for Super Car Club, they have branches all over China including one in Beijing. The owner of this pinky is a member, a female member I may hope. This 458 is the second pink Ferrari I know about in Beijing, earlier on I met a pink Ferrari California.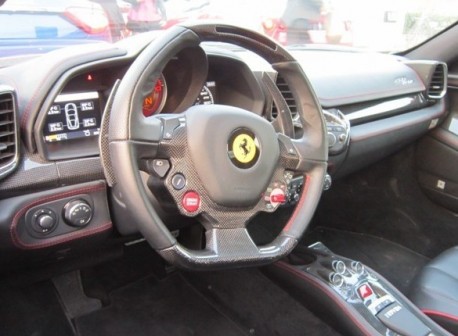 Pink theme continues in the interior with pink stitching, very stylish, but where are the Hello Kitty pillows? Probably not visible in this shot.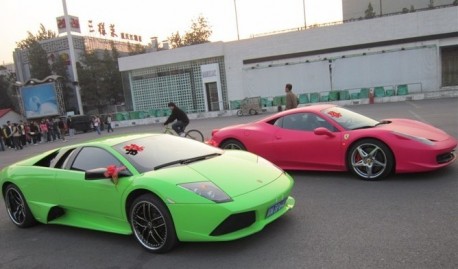 With a friend, a Lamborghini Murcielago in lime-green. Seems a wrap that one, unlike the real pinky paint on the Ferrari. More on the Beijing Super Car Club soon later.
Via: a friend (谢谢!).