The Ferrari California is the first Ferrari especially designed for Paris Hilton. No surprise then that a beautifully pink example turned up in Beijing. No wrap on this one, it is a genuine pink paint-job. It was parked in from of a semi-expensive restaurant in a residential area in the east of da city.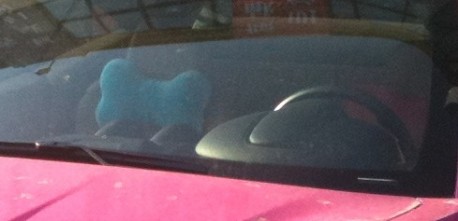 Chinese Paris Hiltons too small for Ferrari headrests. Passenger-side had a blue pillow, driver side a pink one.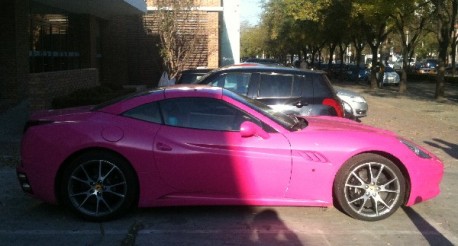 4.3 V8, 450hp, top speed is 310 km/h. Ferrari is doing very good business in China, in August it became Ferrar's second market world wide, second only after the US.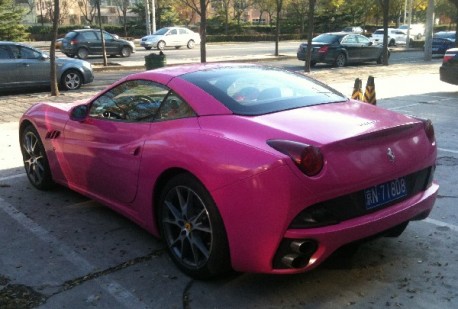 Yup, she is hot indeed.