Here we have a SouEast Lioncel that thinks it is a Nissan GT-R. It thinks so very well, the front is very GT-R, the color is good, the bonnet might be a bit too much but the license plate is perfect: G-TR340. That indeed is dedication. Only thing bad are the alloys which seem to be standard Lioncel. Disappointing indeed, especially since shiny alloys are very cheap in China. Overall however a very fine project. This fine car was seen in the great city of Zhanjiang in Guangdong Province.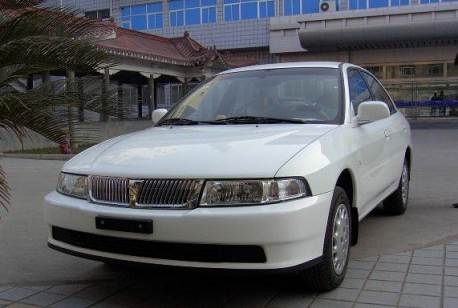 The SouEast Lioncel was based on the last-last-gen Mitsubishi Lancer that was made by the SouEast-Mitsubishi joint venture. Power came from a Mitsubishi-sourced 1.6. The Lioncel is not in production anymore, it has since been replaced by the SouEast V3 which is based on the last-gen Lancer that is still being made by SouEast-Mitsubishi.
Lioncel GT-R via: Weibo.