Early Friday afternoon here in Beijing, time so for some Bling. This is a very fine Nissan GTR wrapped in gold, with a sweet girl all over. The pics are taken on some dark highway in the great city of Shijiazhuang, capital of Hebei Province.
Hebei is the province around Beijing Municipality and especially the northern part is extremely rich thanks to the coal that literally jumps out of the earth. It is also one of the most pulleted parts of China, but with a car and girl like we have here; who cares?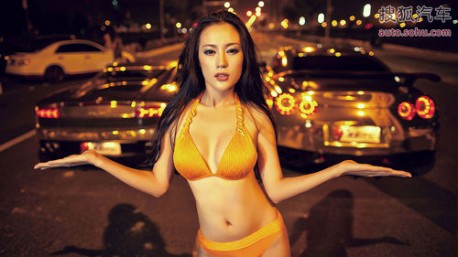 "Where is me coal?", wonders the girl. Car on the left is an old friend.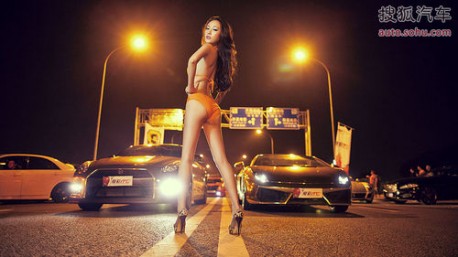 What a gigantic car this Nissan is, compared with Lambo and girl.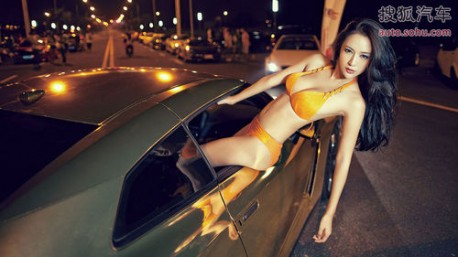 She didn't see the door. Gold loox fine on Nissan GTR. Earlier on we saw a lime-green example and a police edition.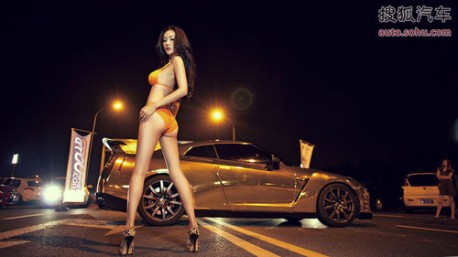 One for those who really like the car better. Enough.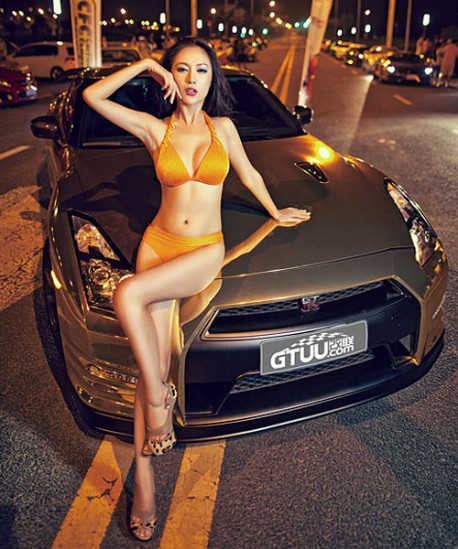 Pics via: Sohu.com.