Here we have another fine Pink sporty car. This is a Lamborghini Gallardo in pink and a bitta white, seen by reader Navigator 84 in the great city of Shanghai, thank you for the pictures! The Gallardo is a fine car but doesn't come cheap in China, this LP560-4 starts at 3.5 million yuan in China, or 549.000 USD.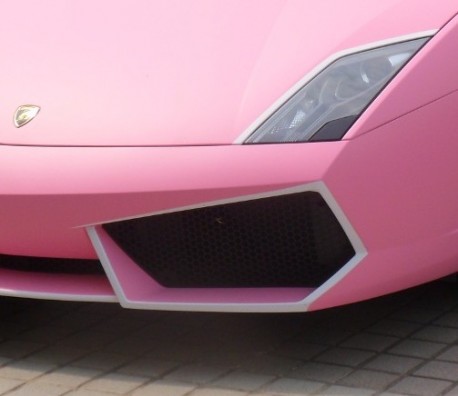 very original these white accents are, but pretty they are not. Still, a very fine addition to our Lamborghini Gallardo collection: matte-black, gold, pink,  another pink, lime-green, one  in gold, one purple, another purple, the official Gold Edition, and because it looks so good a standard-orange Spyder Performante.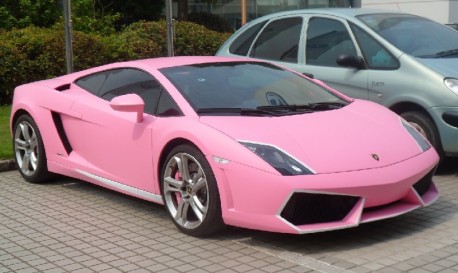 Great car for the girlfriend, and therefore very much approved.