Here we have a very fine and very black Beijing-Jeep 2500 seen on a second hand car market in south-west Beijing. The 2500 was a China-only version of the Jeep Cherokee, which was made in China by the Beijing-Jeep joint venture from 1984 until 2009. The 2500 was made from 2003 until 2006.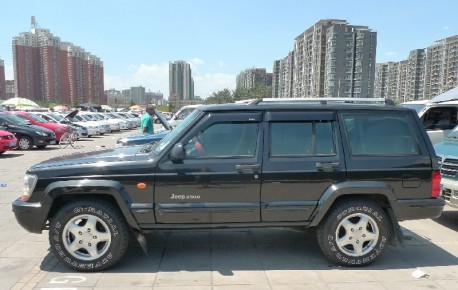 The Beijing-Jeep 2500 was available with the same two engines as the Beijing-Jeep Cherokee: the 2.5 four-cylinder and the 4.0 six-in-line. Both engines were mated to a 5-speed manual that sent power to the rear wheels only. The normal Beijing-Jeep Cherokee 4.0 came with 4×4 and a 4-speed automatic.
It wasn't very expensive, in 2003 the 2.5 started at 119.000 yuan, the 4.0 at 158.800 yuan (14.000 USD – 19.000 USD in 2003 exchange rates). This great black car was a 2.5, did 165.000 km and could be mine for 50.000 yuan. Bit expensive indeed, but that is before negotiations…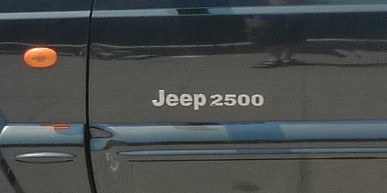 Beijing-Jeep also made a 4×4 '2700' for a while, only available with a 2.7 liter engine based on the 2.5. The 2700 was only made for two years and is extremely rare. More on that one when I snap one! Chrysler pulled out of the Beijing-Jeep joint venture in 2009. The Cherokee/2500 however is still alive, now called the Knight S12 and made by Beijing Auto Works.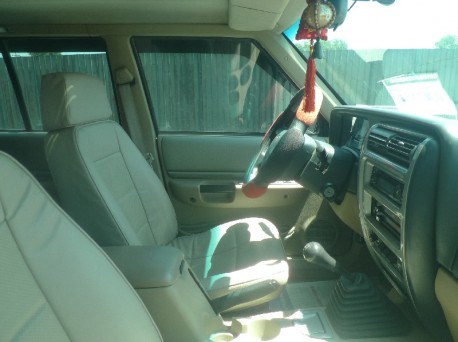 Interior still in good shape. Center console very different compared to standard Cherokee.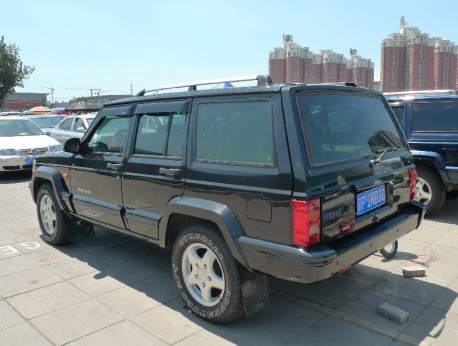 Sporty tires, alloys and roof rack were all factory standard. Most buyers got the optional bull bar.