We are going back to the Chengdu Auto Show once more, and once more again for a kinda pretty babe. Remember the Beijing Auto Show in April? There was a lotta flesh, even so much that the central Chinese government started to complain, saying that things had gone too far. Well, it seems that those 'Chengduren' didn't hear all that!
Earlier on we checked a hottie doing a Citroen C4 and today things go much further with a sorta strange girl doing a Kia Sorento. I must say, if this babe would come my way, I might delay. NSFW but really on a very public auto show in China, with kids and grannies running around and such and such. Kia Girl, Click on Pics for Bigs®: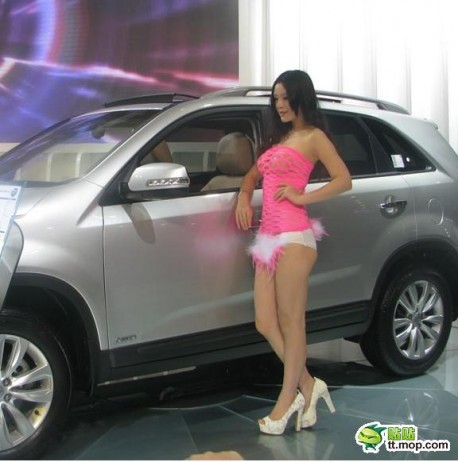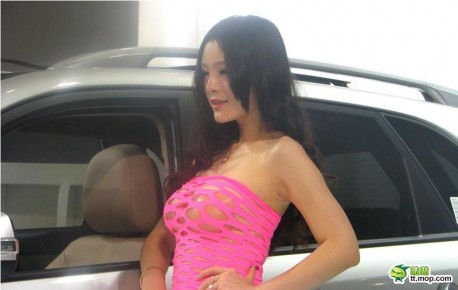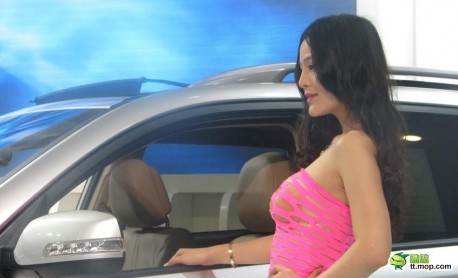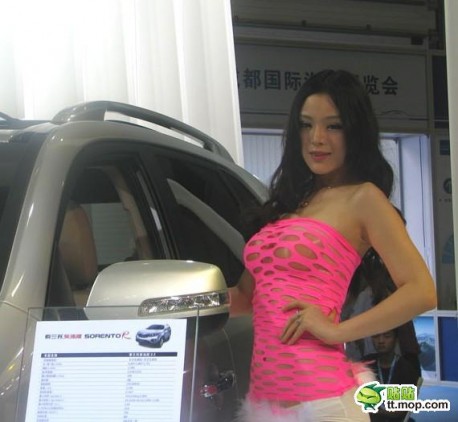 Don't ask the girl about the specs, just read… Chinese media is fuzzy about this babe, they nicknamed her 'silicone sister'. Now, that ain't very nice, she is just doing her job.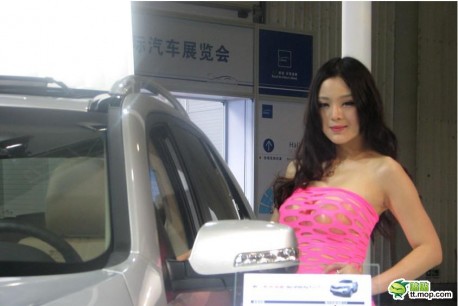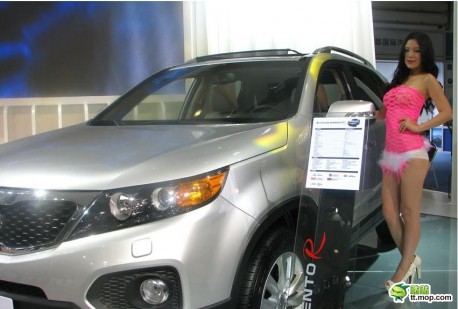 Kia's headlights still bigger.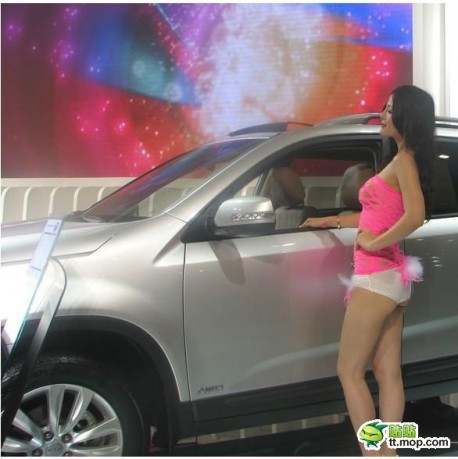 Via: MOP.